This blue color is certainly a statement. Even Picasso had a "Blue Period", either do I. Matching an outfit with lots of ultramarine makes the whole look so powerful. The point is not how much mannish garments I wear, but whether they give that deep monochrome effect or not. Blue has been one of the colors "that wear only boys" since I was a little . And now I find myself so mistaken. It became one of my favorite colors this season. Moreover, I've got blue heels, blue tights and blue blazer.
Синий цвет является своего рода утверждением. Даже у Пикассо был "Синий Период". Вот и у меня что то похожее. Одеваясь в цвет ультрамарин
ощущаешь
какую то уверенность и силу. И дело не в том, сколько предметов мужского гардероба было позаимствовано, а в том, какой эффект они дают. Ранее мне казалось, что синий – это сугубо мужской цвет. Как же я ошибалась! Ультрамариновый оттенок стал моим излюбленным с этом холодном сезоне. Гардероб уже пополнился синими туфлями, синими колготками и синим жакетом.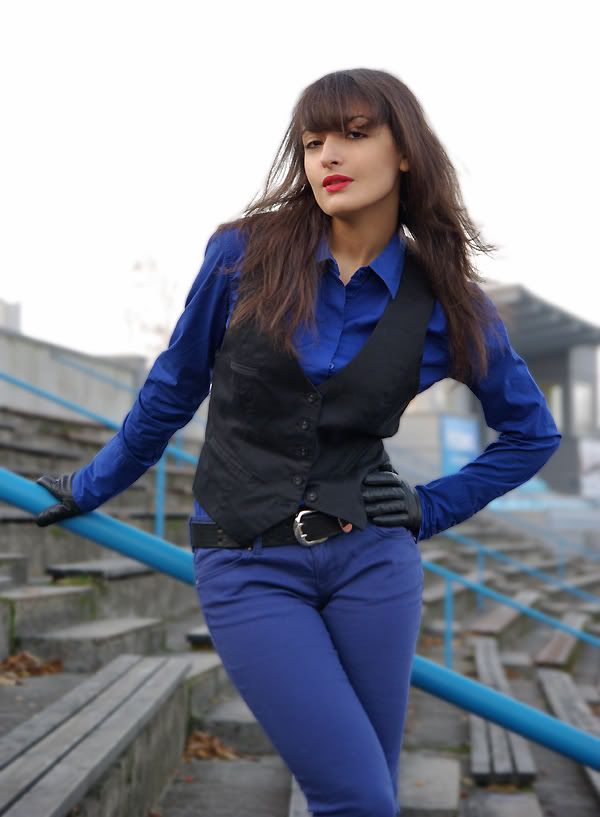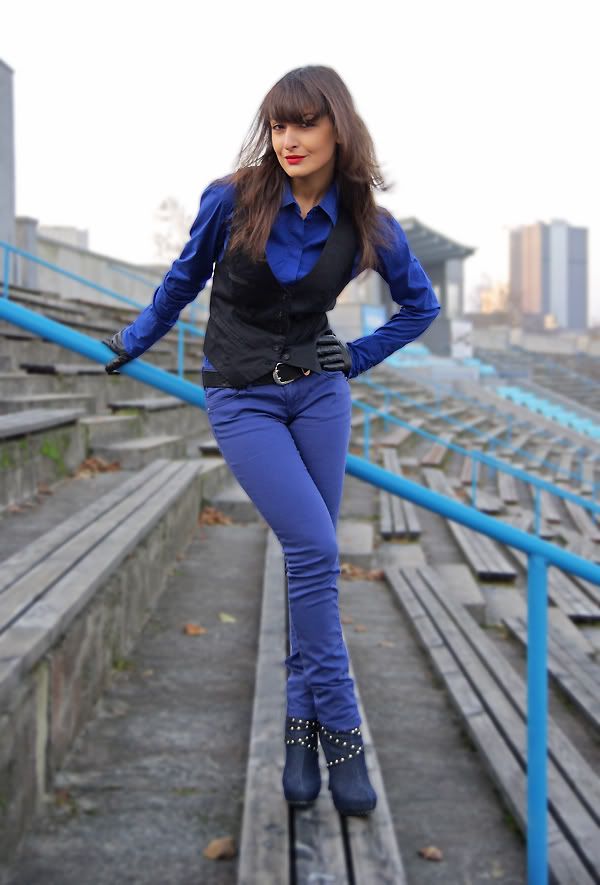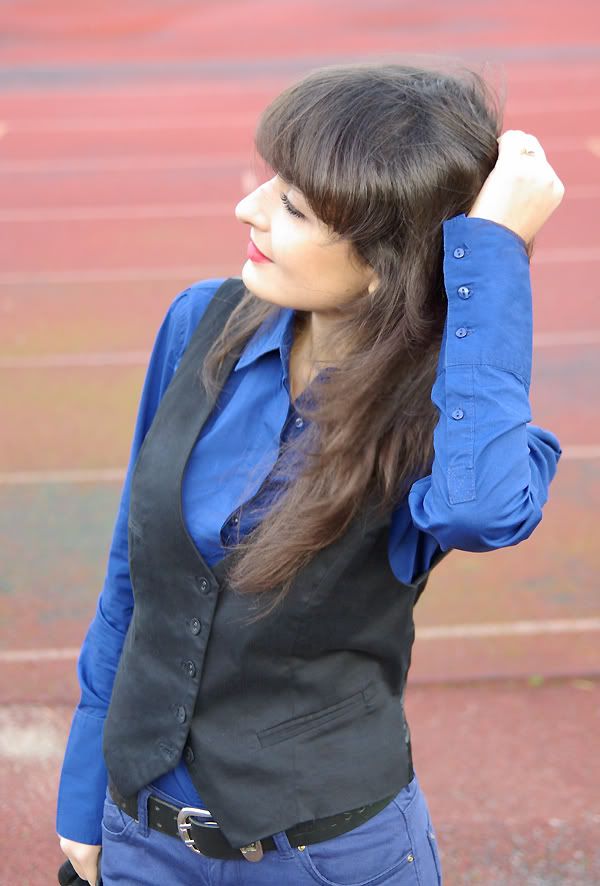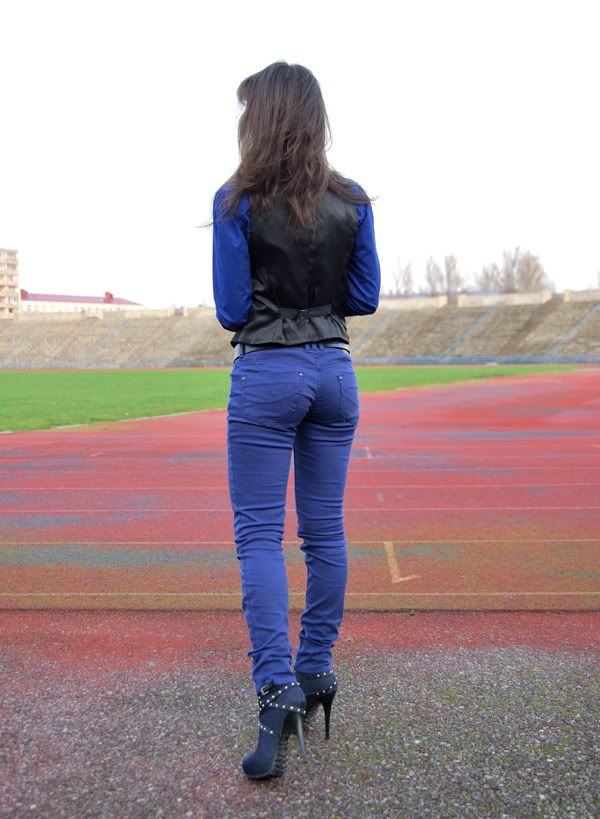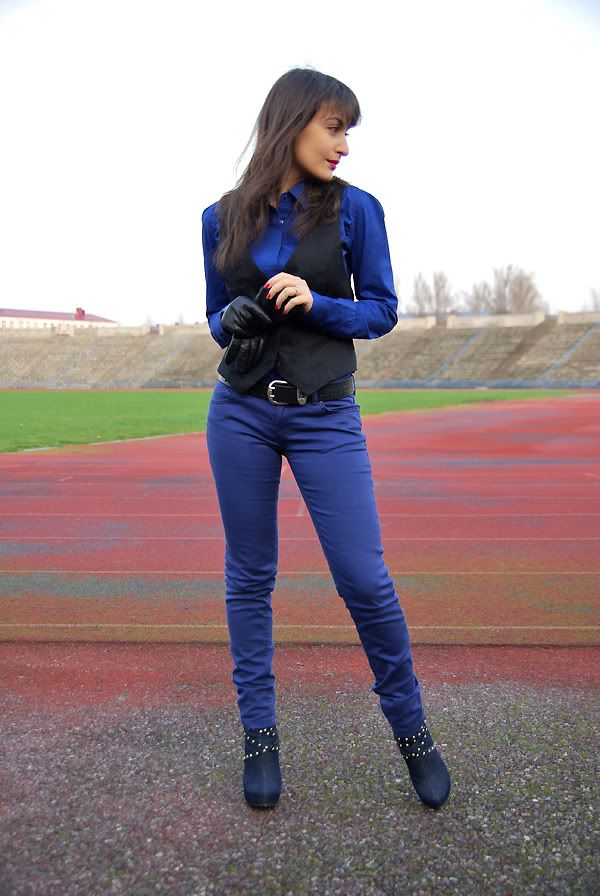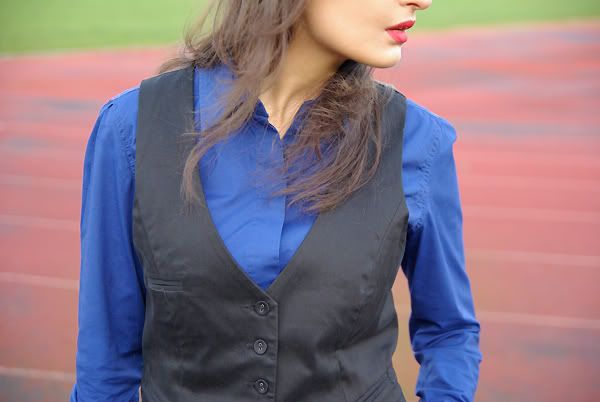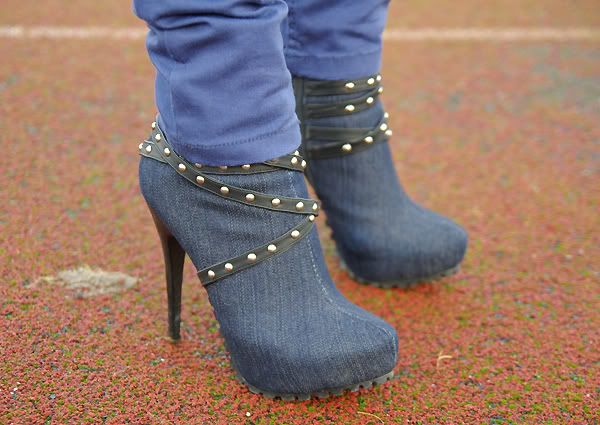 Fishbone jeans, House shirt, Lindex vest, Levi's belt, Cara boots, H&M gloves

Collection f/w 2011-2012: Acne, Zac Posen, Felder Felder