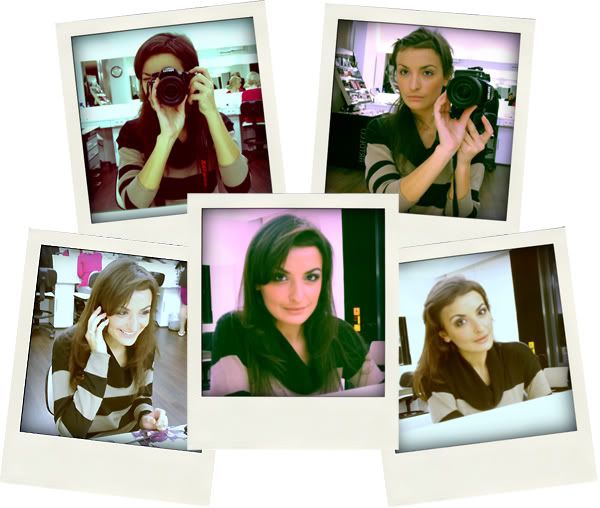 Lately I've had a make up workshop – 2 hours of delight and fun. The first part consisted of creams, tonics and serums. The second part was much more interesting – many brushes, bottles, powders, lipsticks…
This practical lesson taught me all the "golden" rules, gave the basic beauty tips and showed some secret tricks.
Perfect period for "how to" before the holiday parties.
Не так давно у меня был 2-ух часовой мастер-класс по мэйк-апу. Первая часть состояла из различных кремов, тоников и сывороток. Во второй было много кисточек, бутылочек, пудры, блесков… Это практическое занятие научило меня всем "золотым" правилам макияжа, дало множество советов, а так же показало несколько секретных уловок. Некоторые моменты для меня стали и в самом деле открытием. Я намеренно выбрала месяц декабрь для проведения занятий – время праздников и вечеринок.