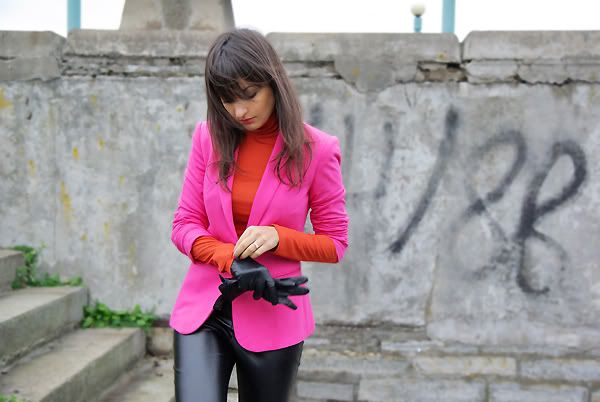 "Hot" – synonyms:
 burning, feverish, scorching, sizzling, sultry, sweltering, torrid
… And that ain't for summer. You can still remain in the "hot mood" despite cold weather outside. I've never thought I could match vivid pink with orange before. That combination seemed to me unacceptable. But once you try something bright and brave, you'll never go back.
---
"Жаркий" – синонимы: горячий, пылкий, страстный, палящий, знойный, испепеляющий… И совсем необязательно описывать этими словами лето. Можно оставаться в том самом "горячем настрое" несмотря на холодную погоду за окном. Раньше мне было сложно представить, как сочетаются между собой ярко-розовый с оранжевым цветом. Мне казалось это по меньшей мере несовместимым. Но если один раз попробовать надеть что то смелое и яркое, то навряд ли потом можно будет от этого отказаться. Главное – не переусердствовать.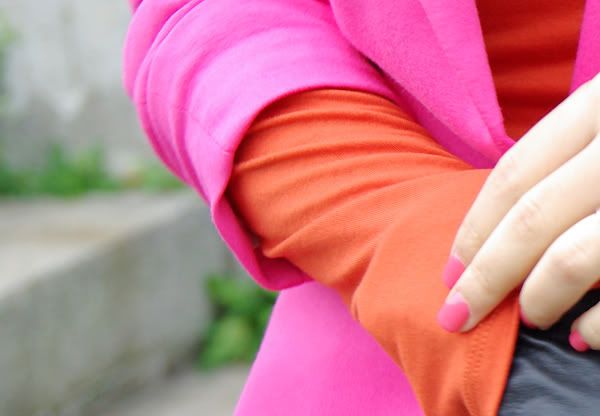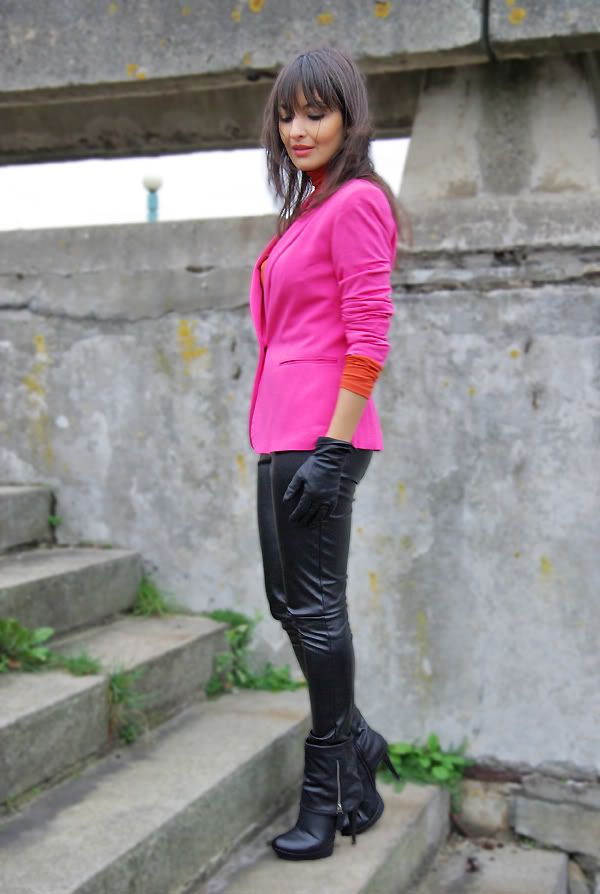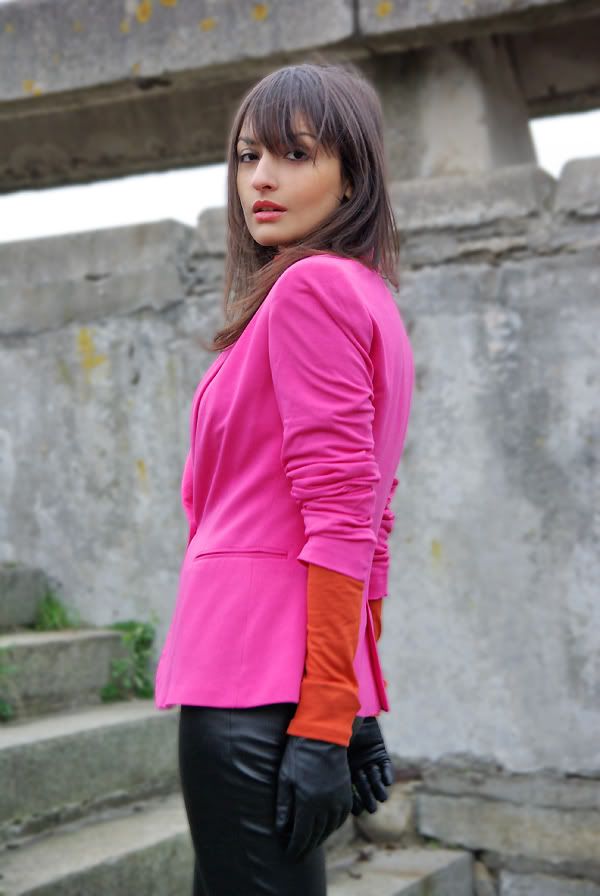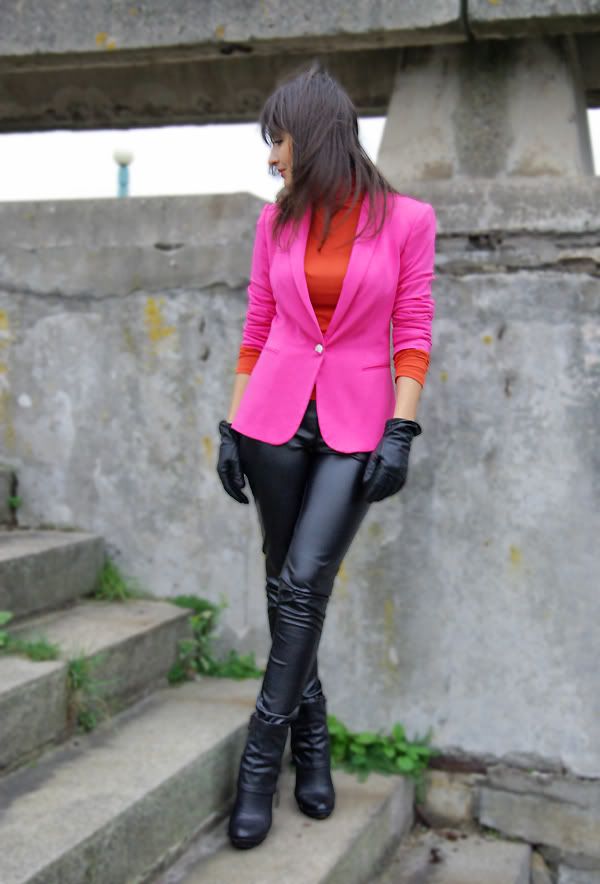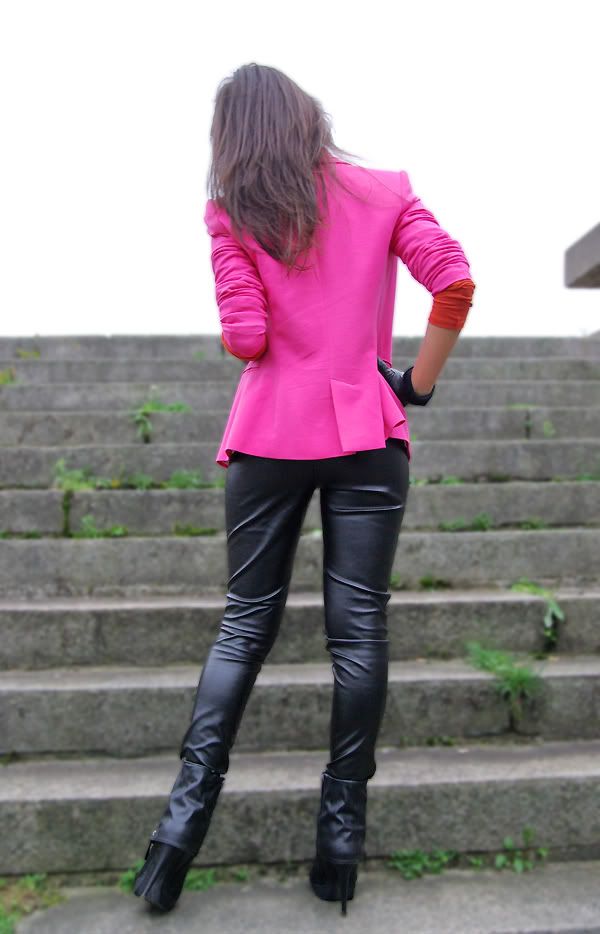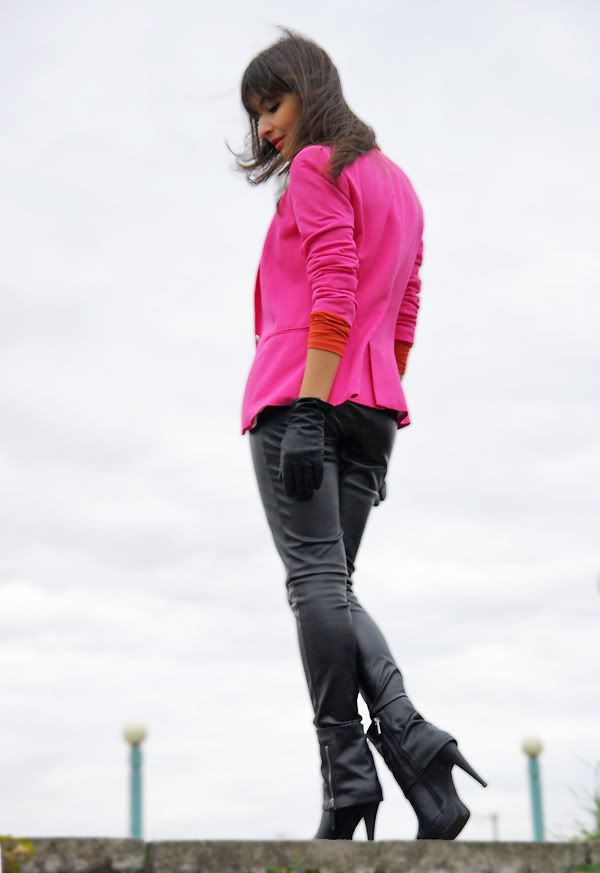 Zara blazer, Lindex leggings, Promod top, Vallessia boots, H&M gloves
Collections f/w 2011-2012: DKNY, D&G, Milly