That was my biggest fear how would I look in maxi skirt. Relative to my height (162cm) I thought I never try it on. But the final look exceeded my expectations. Mixing different styles, I´ve made something "I don't know how to call it".
Boho, casual, gipsy, formal and elegant…
éclectique
in one word! I'm still trying to guess what attracted people more in the outfit, cause they kept gazing.
PS. By the way, that ain´t a skirt, that´s a dress.
Мой самый большой страх был связан с тем, как я буду выглядеть в юбке длины макси, учитывая мои невысокий рост (162см). Мне казалось, что данная длина совершенно не подходит мне. Но в конце концов, после очередного эксперимента, результат оправдал все мои ожидания. Сочетая несочетаемые стили мне сложно было определить, в какой именно я нарядилась –
получилась
своего рода некая эклектика! И до сих пор пытаюсь угадать, что именно привлекало или смущало прохожих, когда они продолжали рассматривать меня вдоль и поперек.
Кстати, раскрою секрет – это не юбка, это хорошо замаскированное платье.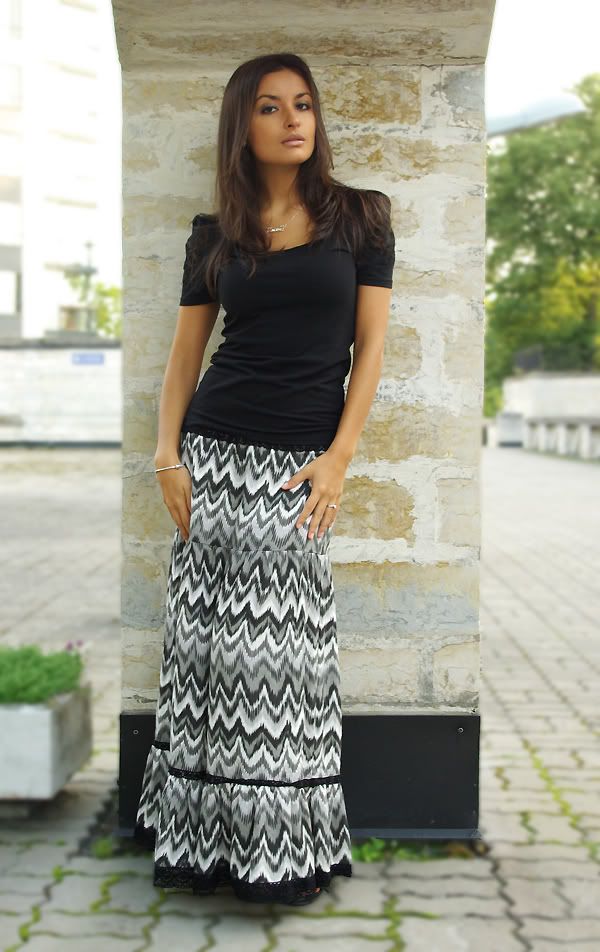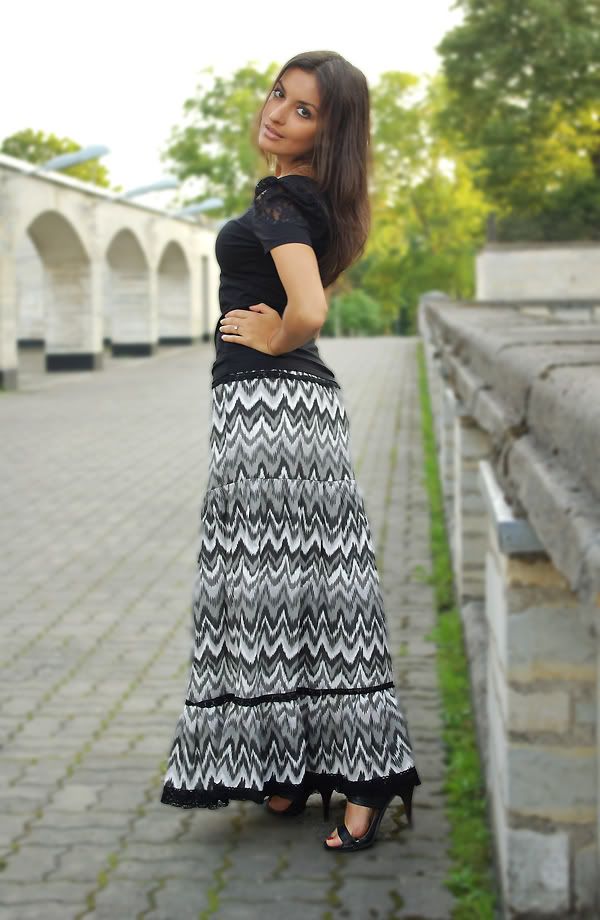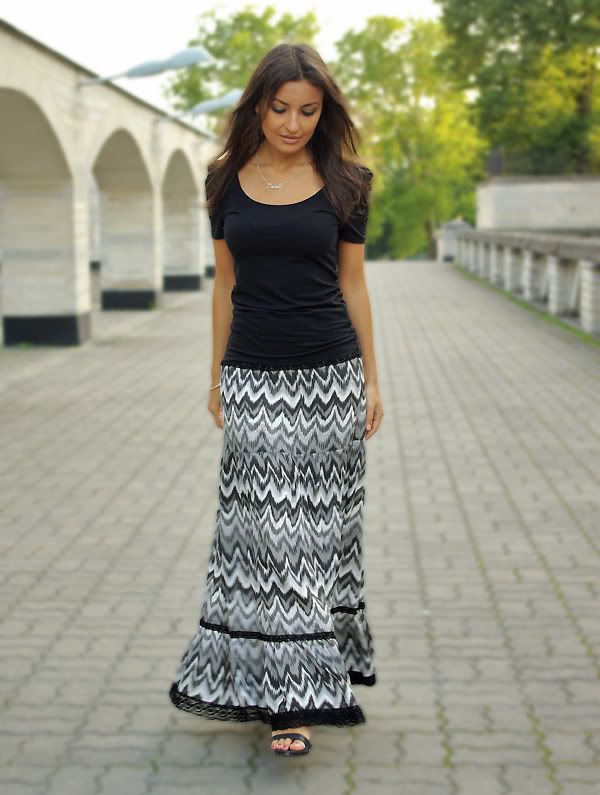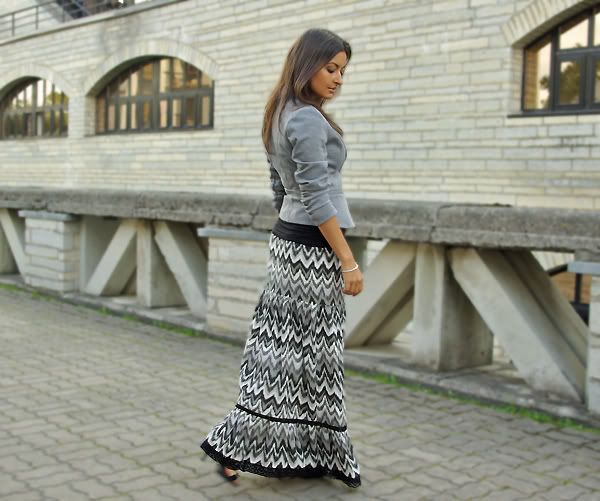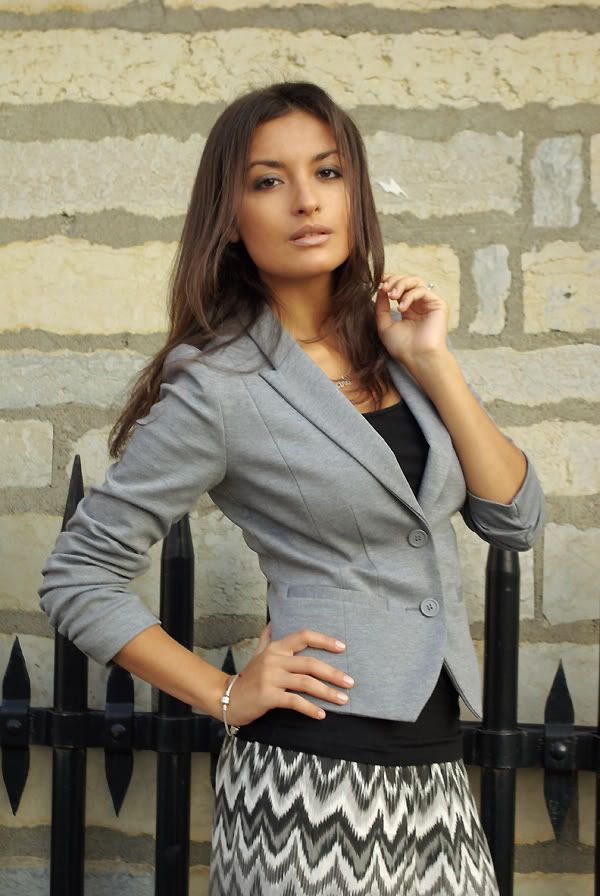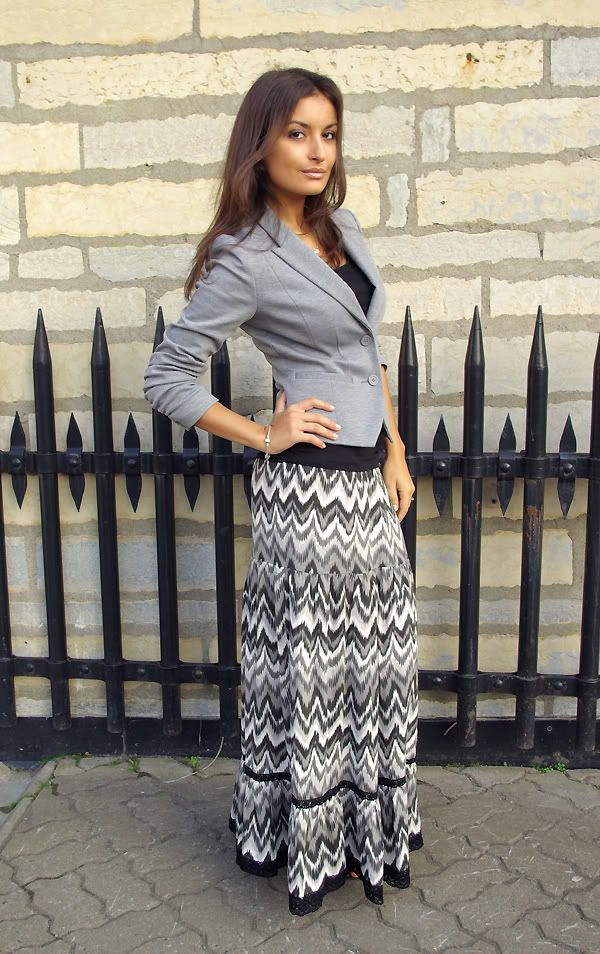 H&M blazer, Amisu skirt, H&M top, Cara sandals, Pandora bracelet
Collections f/w 2011-2012: Roberto Cavalli, Louis Vuitton, Dries Van Noten