Hope this magic fall sprinkles your life!
I want to welcome everyone to the most beautiful and intriguing season of the year – autumn. September is one of my favorite periods, when it's still sunny outside, but the morning chill doesn't give you any chance to stay undressed. This is the season when we can wear lots of accessories and not hide it with the outerwear. While I was tagging the garments, I realized that there were only two things worn that day. Hopefully, I've manage to take the pictures while it was still warm here. If this dotted cute camel dress has already been set aside, this fab shoes I still plan to wear during the fall season.
Хочу поприветствовать всех с наступившим новым осенним сезоном. Сентябрь – мой самый любимый осенний месяц. Это то время, когда на улице все ещё светит солнце, но утренняя прохлада не дает ни малейшей возможности ходит раздетыми.)) А ещё, это время, когда можно использовать огромное количество аксессуаров и не прятать их под теплой верхней одеждой. Мне повезло, что фотографии я делала тогда, когда на улице было ещё тепло. Пока я отмечала составляющие своего наряда, я себя поймала на мысли, что сейчас уже двумя вещами я навряд ли отделаюсь. Если это бежевое платье в горошек уже лежит на дальней полке в ожидании следующего лета, то эти туфли я ещё планирую надеть как минимум пару раз за сезон.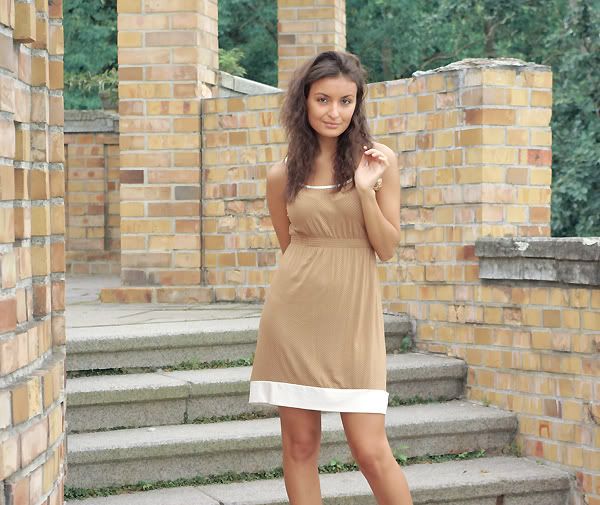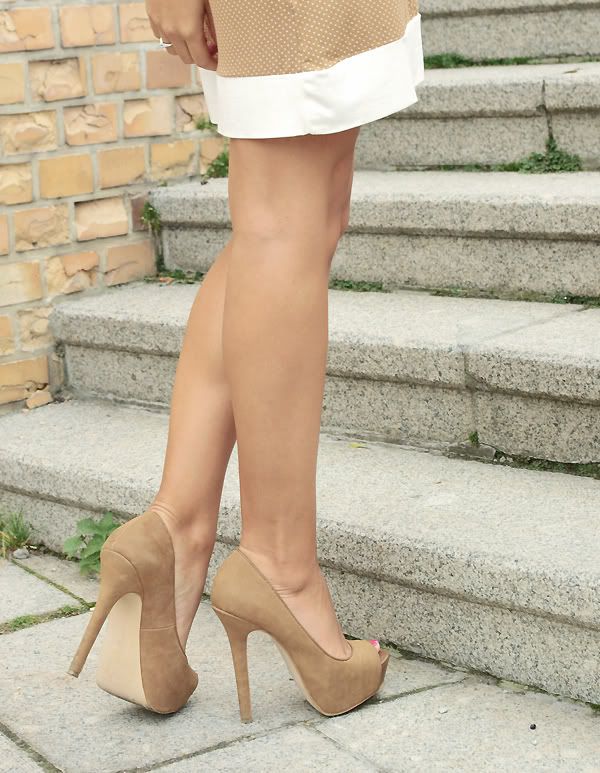 Amisu dress, Bershka heels
Collections f/w 2011-12: Lanvin, Valentino, MaxMara