I feel Spring in the Air.
Looks like the snow is starting to melt and the sun is shining more brightly. Yeah! This time I've decided to wear my new suit pants. It's been long time ago when I had had a pair of long classic pants with creases. The creases are not the only lines I've tried that day – but also arrows on my eyes. May be in Future I will use this make up for other posts, but yet it's being to complicated for me to prepare "my eyes" just to have a promenade. ))) Anyway, "men stream" – is the s/s 2011 trend, and I will use it a lot….
Весна уже чувствуется в воздухе! И кажется, снег все же начинает таять, а солнце светить ещё ярче. Ура! )) В это раз я решила надеть брюки от своего нового костюма. Давно у меня не было брюк со стрелками. Кстати, – это не единственные стрелки, которые я попробовала в тот день. Новый макияж я попробую ещё в следующих своих весенних публикациях. Хотя для обычной прогулки такой трудоемкий процесс "симметричного вырисовывания стрелок" оказался для меня уж слишком! )) А мода на мужской стиль в этом сезоне как никогда актуальна,и я буду этим пользоваться в полной мере!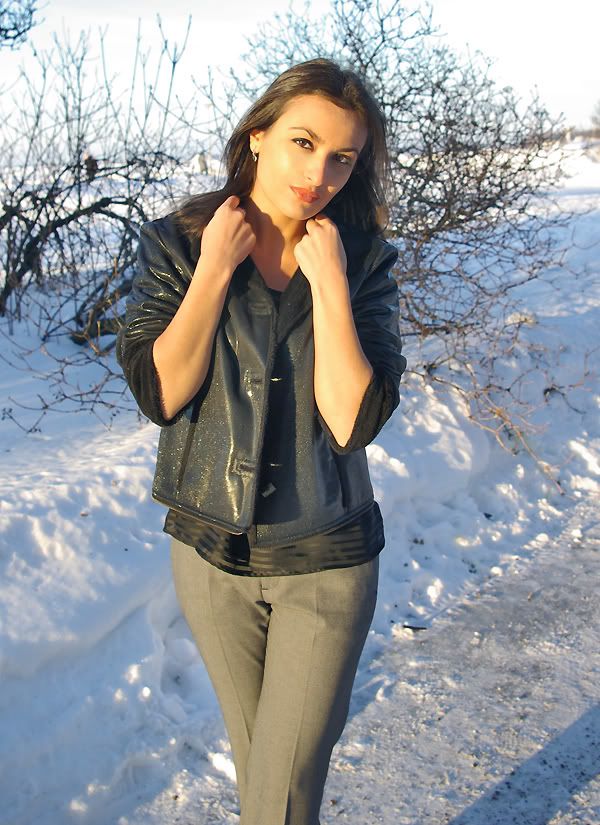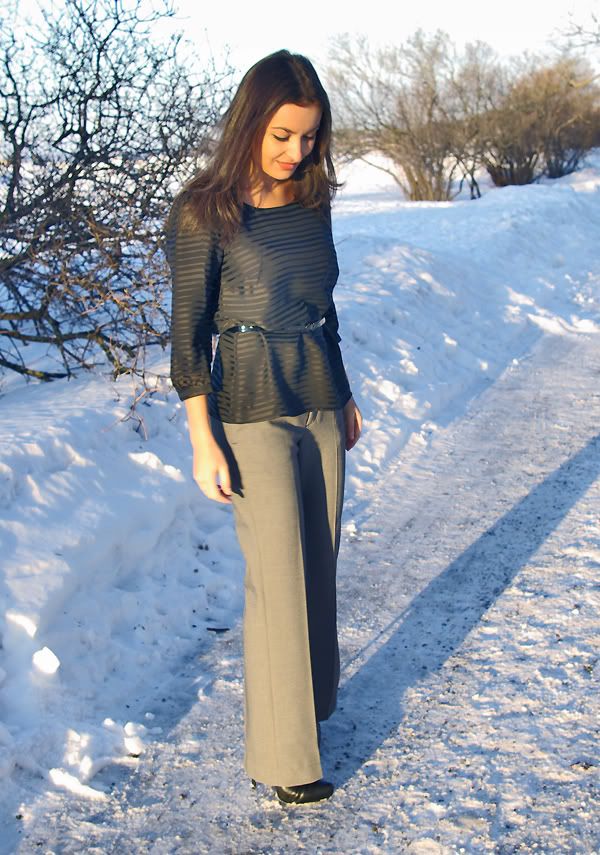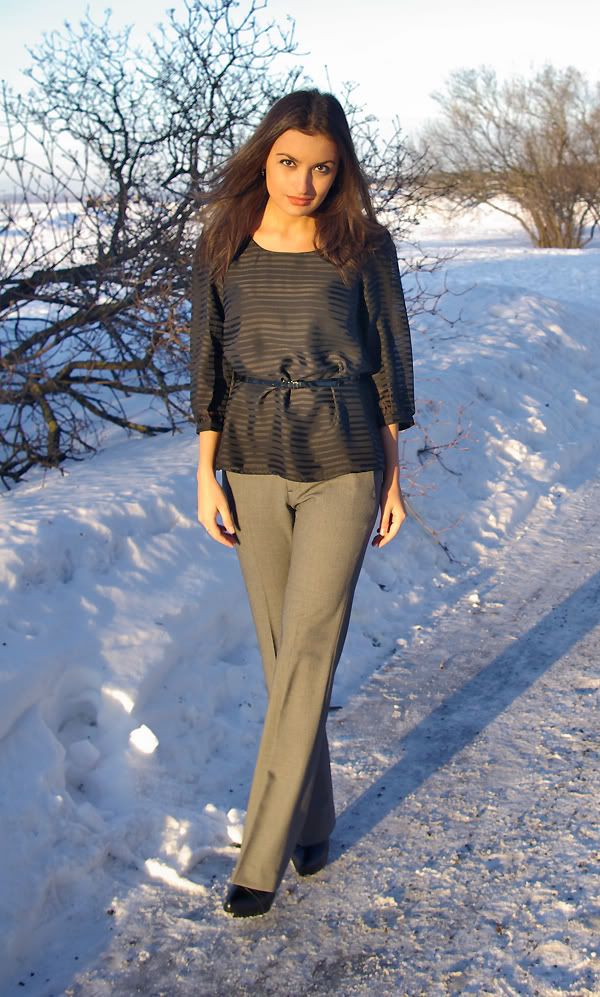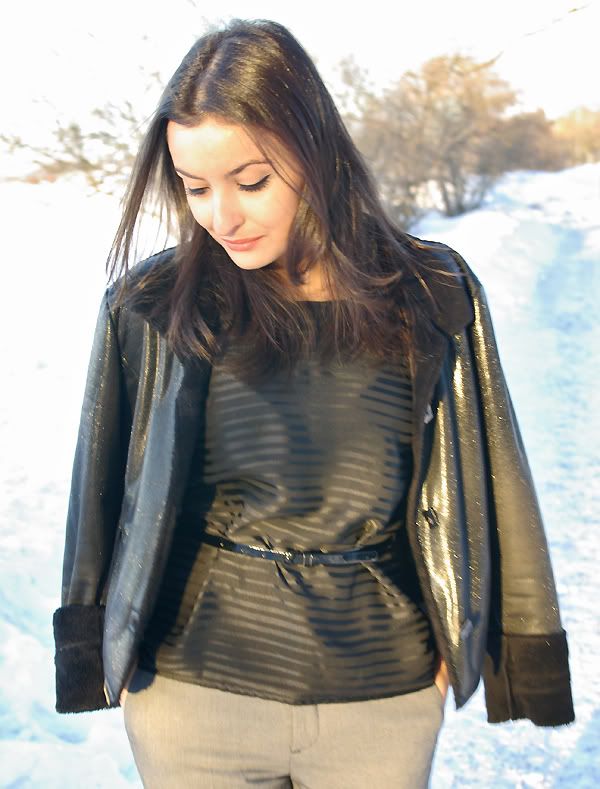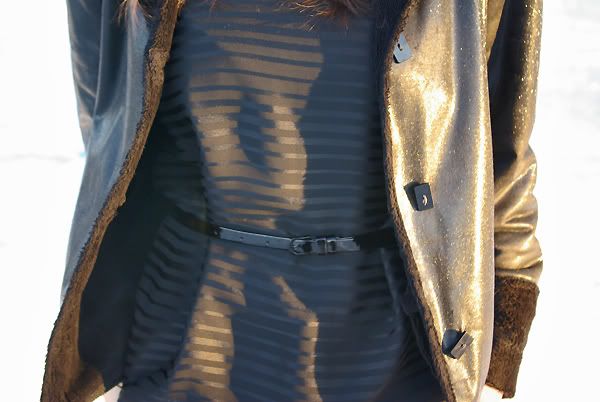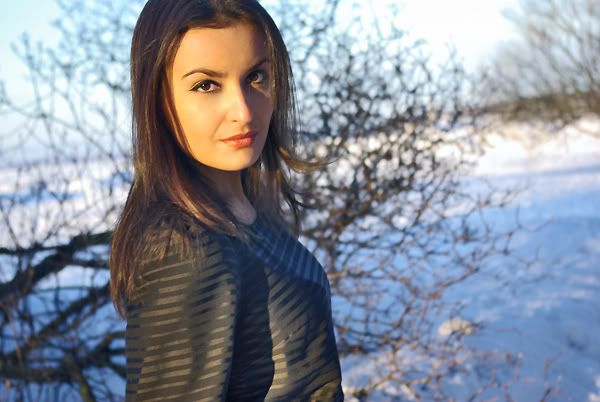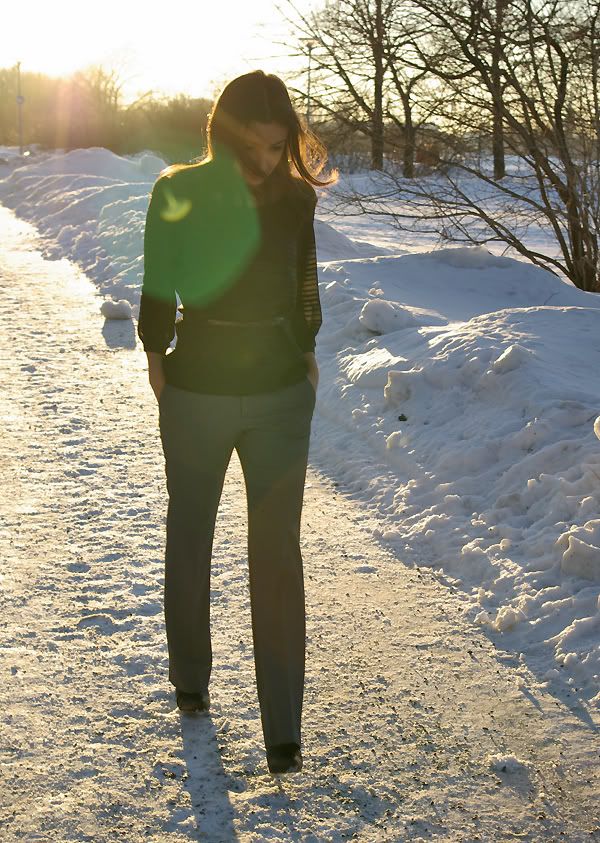 Zara pants, Mosaic jacket, H&M top, Aldo shoes, H&M belt
Collections s/s 2011 Paul Smith, Dries Van Noten, Emporio Armani