It was quite frosty in the countryside last weekend. But still, I gave everything as a sacrifice for my "blogging" passion.)) Frankly saying, it was not as cold as it seemed, especially having this kind of layering. I was inspired with the long gloves that I've recently received as a present. They look so good with any garment in my wardrobe. By the way, this outfit became my second experiment – combination of
summer dress
with warm accessories. As it was mentioned for the millions of times – military theme is one of my favourite. This is so fun to match smth military styled and still remain feminine and individual.
На выходных загородом было морозно. Но красота требует жертв, и что не сделаешь ради своего любимого увлечения. Учитывая то, сколько одежды я на себя надела, мне было не так уж и холодно. Моим главным вдохновением стали длинные перчатки, которые я недавно получила в подарок. Они подходят к любому наряду в моем гардеробе. Этот образ стал моим вторым экспериментом – сочетание летнего платья с "зимними" аксессуарами. И как уже говорилось много много раз – я неравнодушна к теме милитари. Мне всегда так интересно сочетать военную тематику и при этом стараться оставаться женственной и индивидуальной. Согласитесь, в "военной форме" это довольно таки не просто сделать.
Special thanks to T.K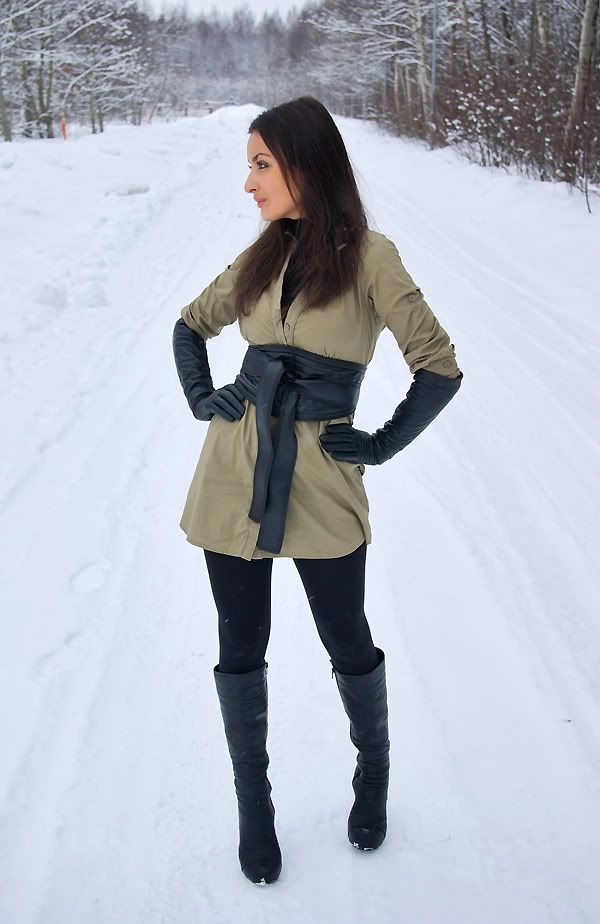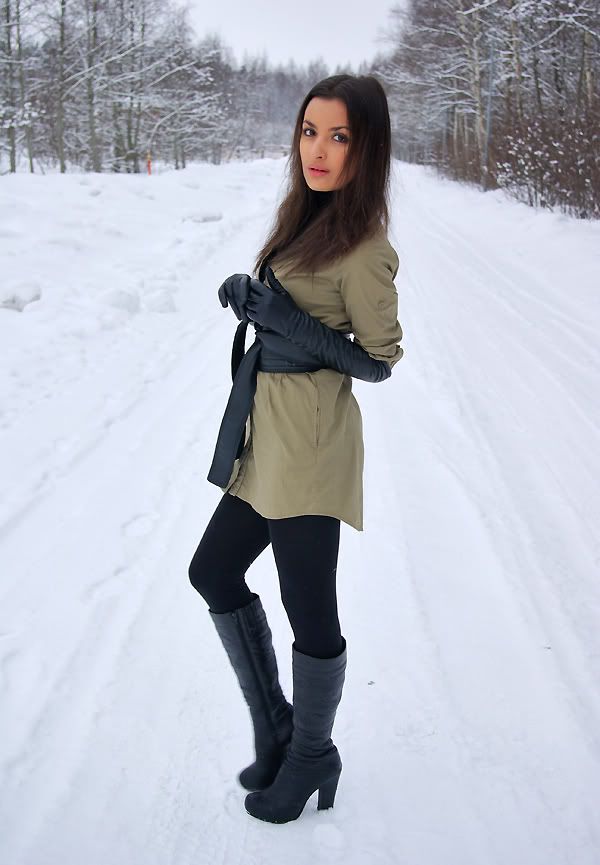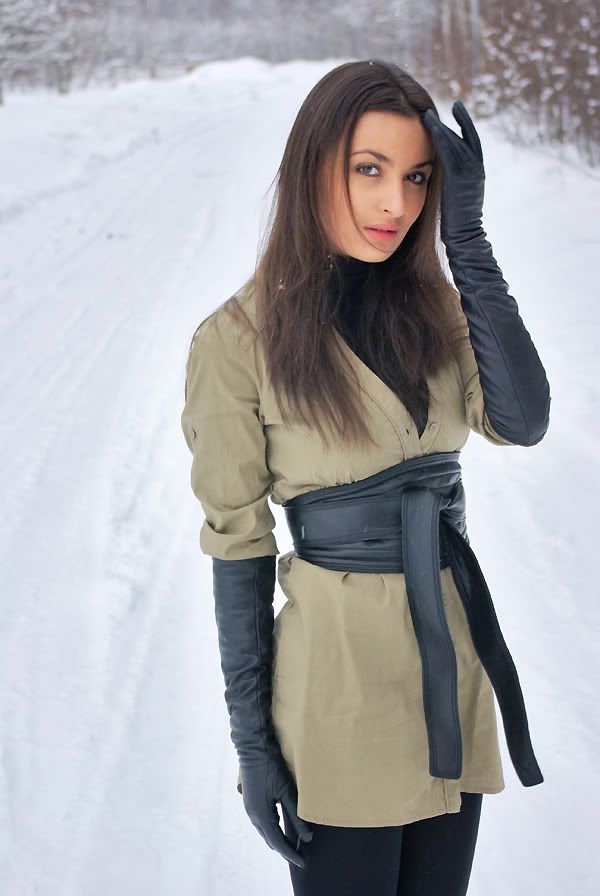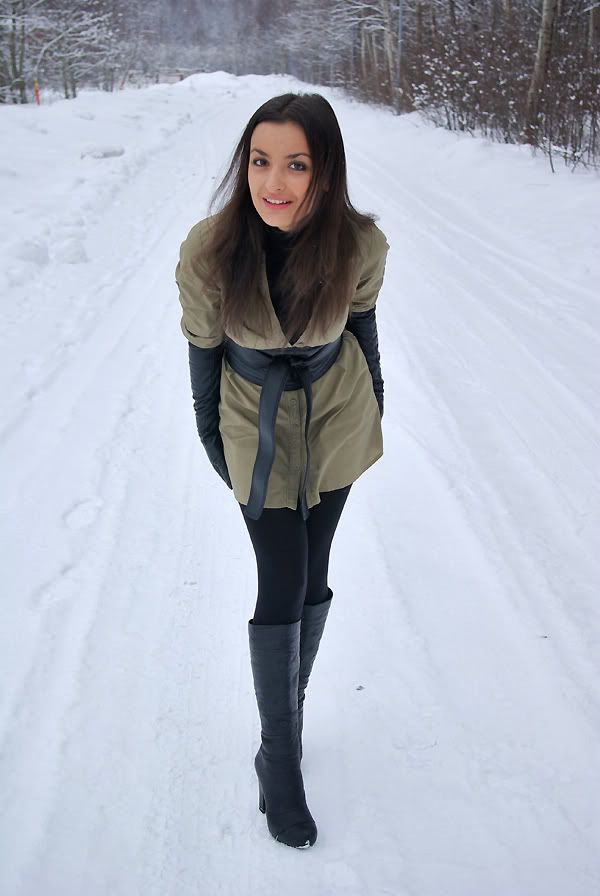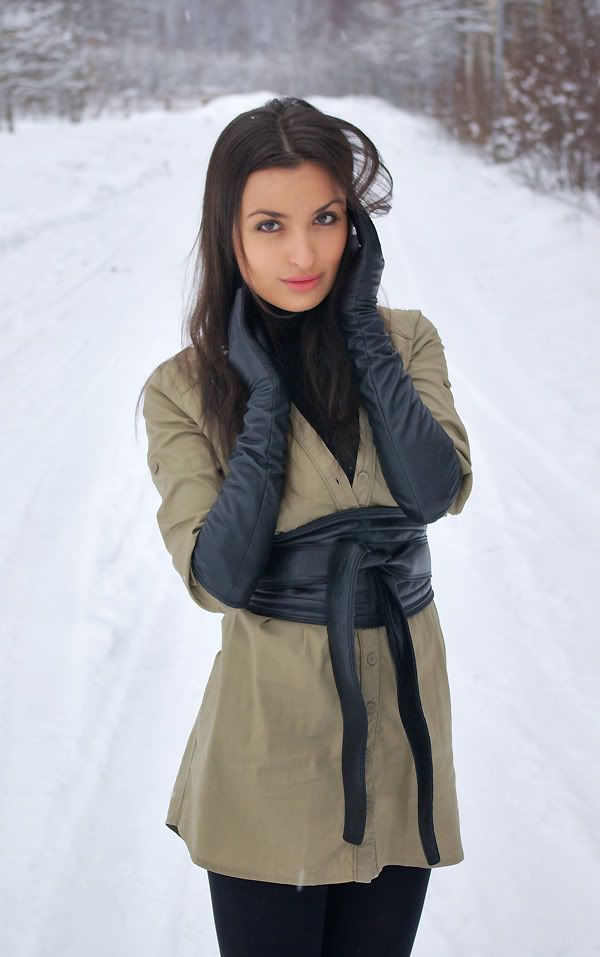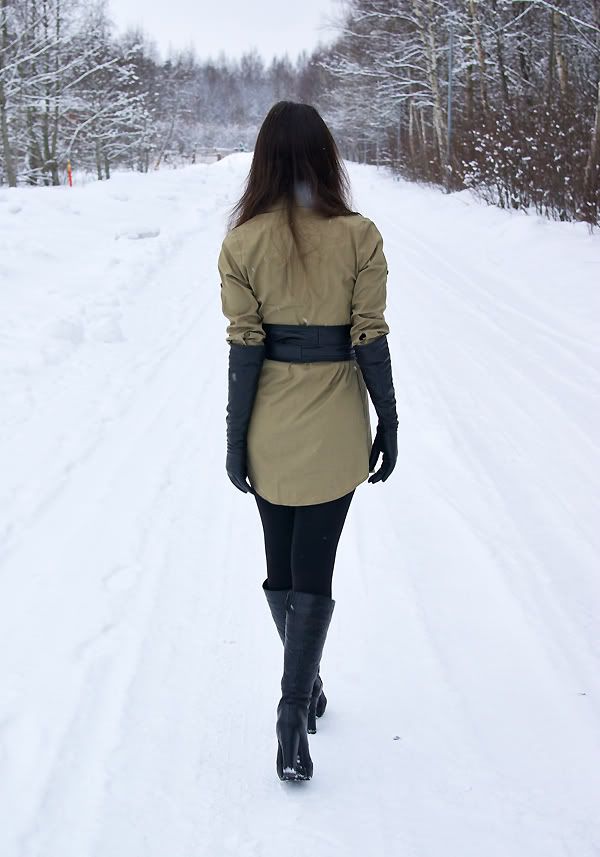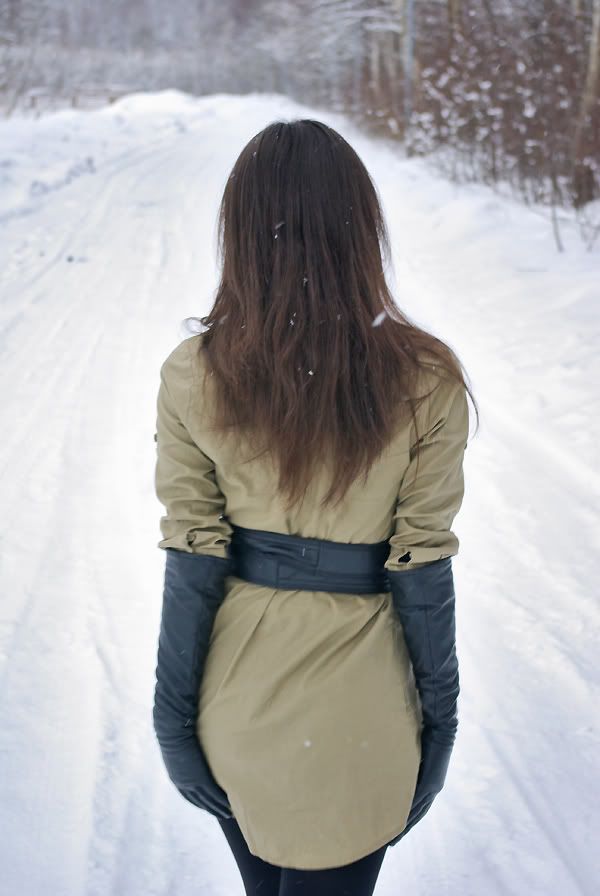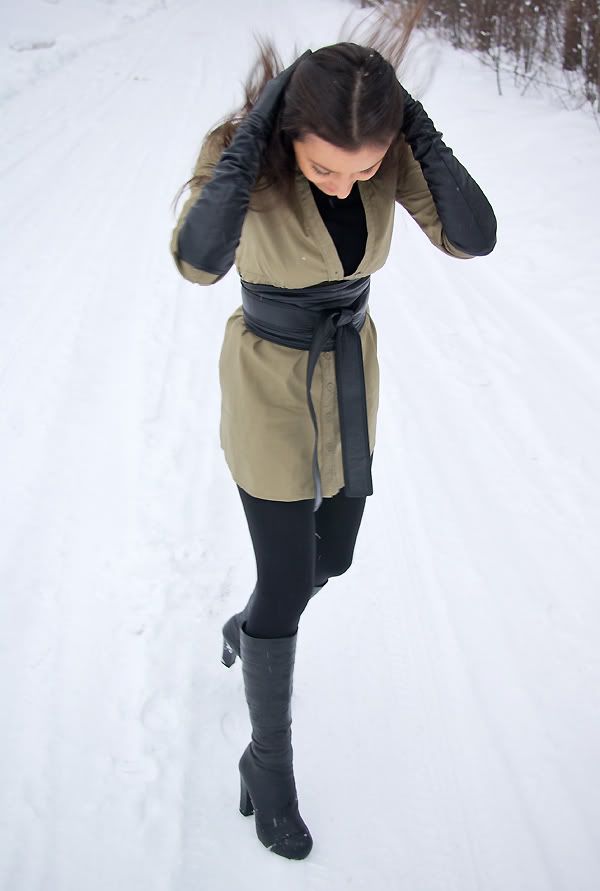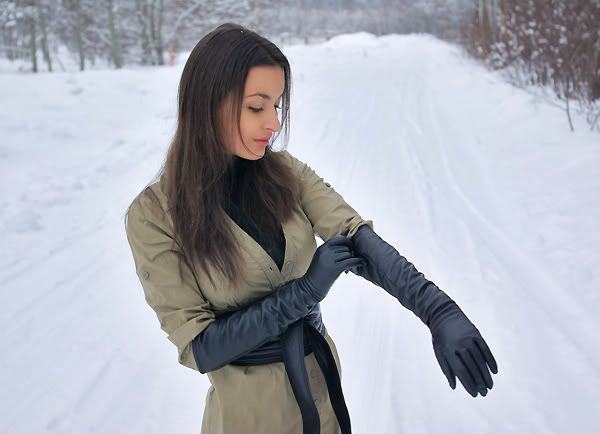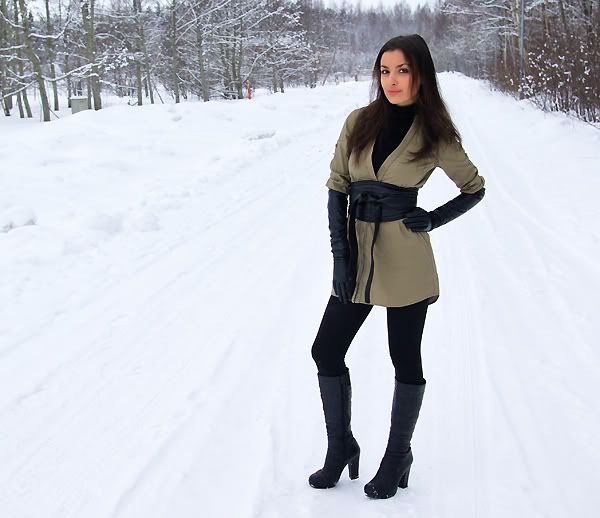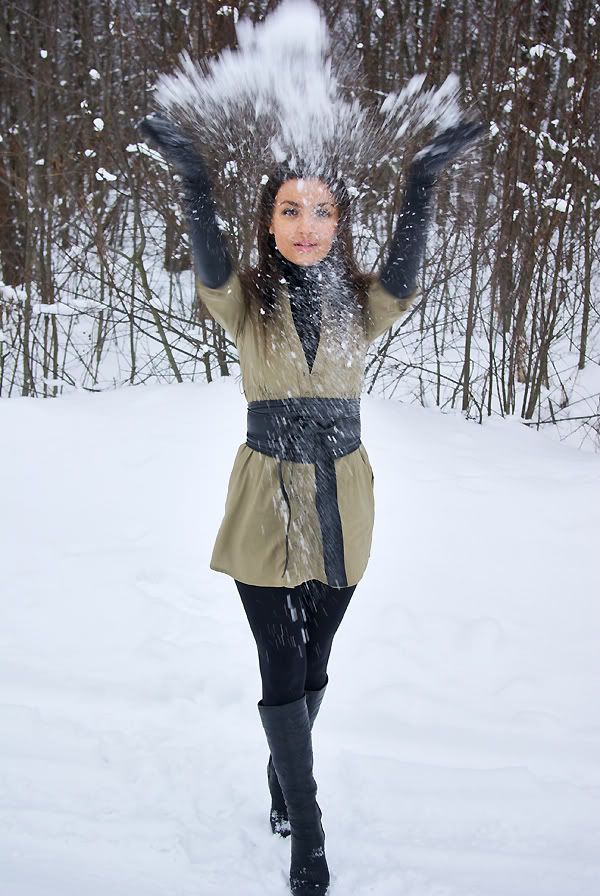 Tally Weijl dress, Amisu turtle-neck top, Monton boots, Pieces belt, Monton gloves.
Inspiration:
Collection: f/w 2010-2011 Moschino, Aquascutum, Burberry Prorsum