>
Windy , windy weather. It's so hard now to make any pictures outside. As for me, I can pose anytime and everywhere. But as for my photographers….. poor them ))) They are not used to stand on the roof of the shopping centre with the camera and not to pay attention on the wind that blows from everywhere ))) That's why the pictures are a little bit fuzzy. Sorry for that. It was a quick photo shooting. We had to go for a shopping with my brother. Actually, I'm a big fan of men's clothes. I can spend several hours in men's store as well as in women's. Yess, that is me. 😉 This time my colour gamma is all black. It does not reflect my mood – it just 'cause I wanted so. Black is versatile and very suitable for any occassion.
"Ветер, ветер ты могуч, ты гоняешь стаи туч…" А тем временем на улице по прежнему холодает. И уже просто невозможно фотографировать без мысли, что тебя вот вот унесёт ветром. Я то спокойно могу простоять на крыше торгового центра в такую погоду сколько надо будет, зато мои бедные "фотографы" совсем к таким экстремальным съемкам не привыкли. Вот и фотографии получились слегка смазанными из-за дрожащей от ветра руки )))На этот раз на съемку ушло минут 10, т.к. на вечер у нас был запланирован шопинг. Нужно было обновит гардероб своему брату. Кстати, ужасно нравиться ходить по мужским магазинам, могу там провести не меньше времени, чем в женском отделе.)) Цветовая гамма моего наряда – черная. И это никак не отражает моё настроение, просто так захотелось. Черный цвет – он ведь такой универсальный, и подходит на любой случай жизни.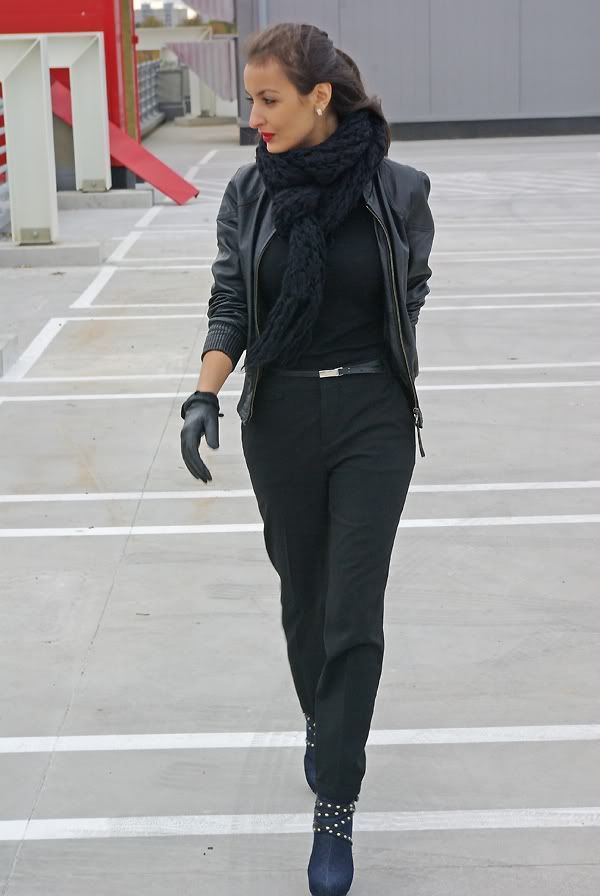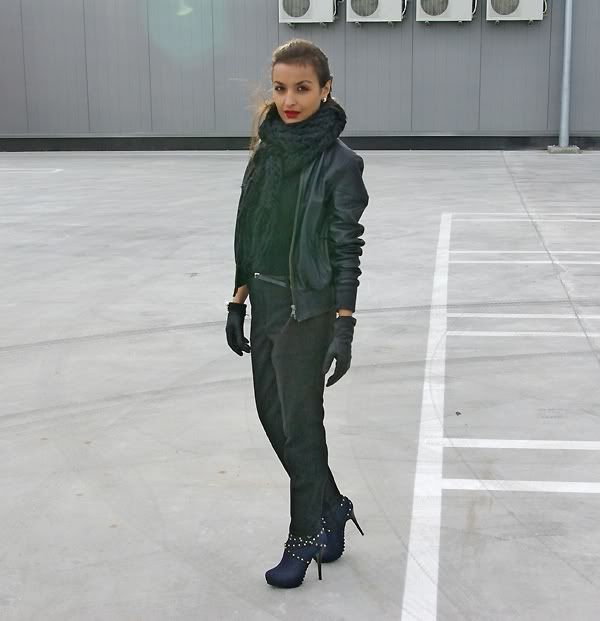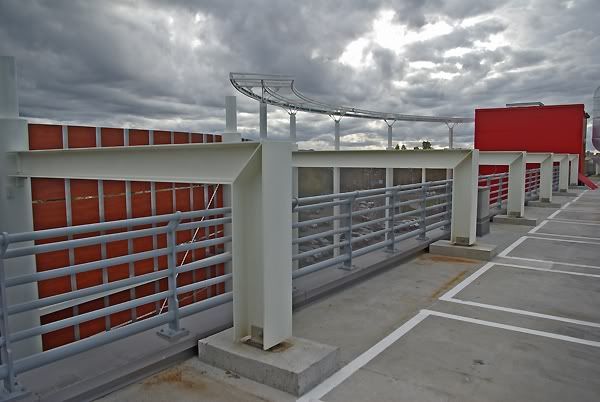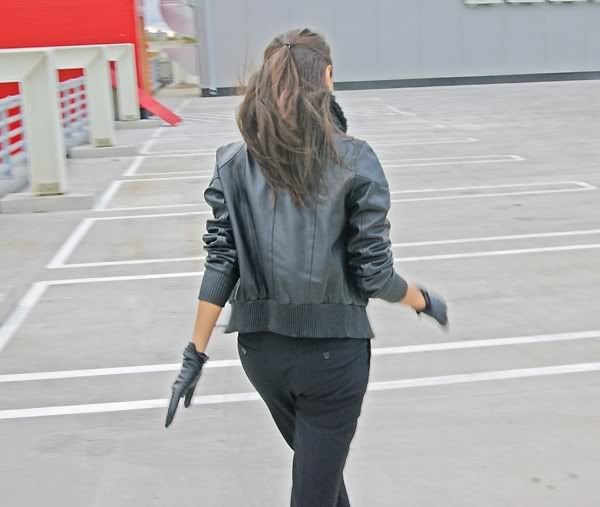 And this is after 2 hours of shopping….. SUNSET.
А это после двух-часового шопинга…… Закат.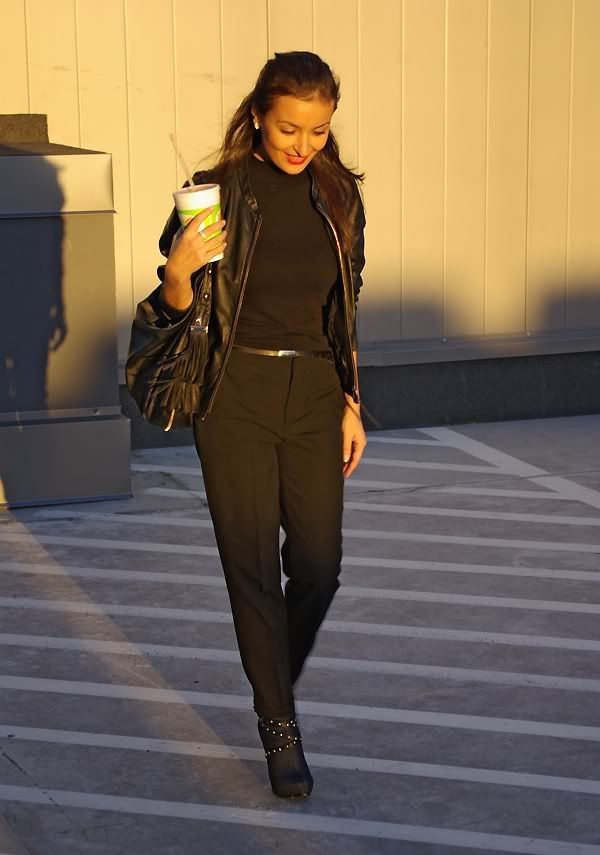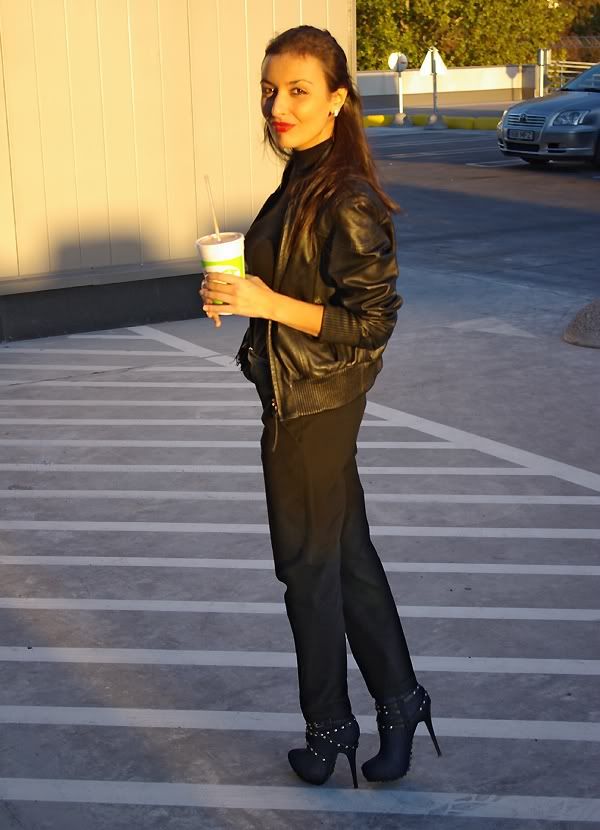 Morgan jacket, Zara pants, Monton turtle neck top, Cara boots, H&M gloves
Collection fall/winter 2010-2011: Y-3, Givenchy, Diesel Black Gold