Today I would like to write about the Fashion Show that took place in the Viru Shopping Centre last week. Unfortunately there was no time to make the post earlier, sorry.
Anyway, the Fashion Festival is called FIBIT and is often held in Tallinn. There is a market of young Estonian designers and at the same time the fashion show of the new collections from the stores that are located in this Shopping Centre. So the main persons there were the stylists. The day before the FIBIT festival, there was held the Stylist Hunting Seminar by Karolin Kuusik ( they call her fashion guru )). Well, honestly, there was nothing new to me. All the things and pictures that were shown in the presentation were so familiar. The most interesting part of the seminar was the raffle between those who sent their contacts to Karolin. I was also participating, but unfortunately didn't came out. The 5 finalists had a chance to show their stylist master skills. There were given an opportunity to take a model and to make a styling. So the winner receives the style diploma with the accreditation. As You all guess, I was really upset that I didn't participate. (((
As for the fashion show – OMG! I didn't get it. Really! The styles were so mixed up, so many layers and nothing pretty. There could be something nice if we take the garments separately. But on the catwalk there was no model I've adored. Vintage+street style+ Russian fur hats+classics=
incompatible!
But this is only my point of view, may be someone liked that styling. So here are some of my pictures I've took that day. Sorry for the quality and the colours, there were a lot of distracting things around and my camera couldn't focus the models. To see the other pictures You can go to
Fashion show gallery
.
Я хотела бы рассказать про одно мероприятие, связанное с модой, которое проходило на прошлой неделе. К сожалению, у меня не было времени написать об этом раньше. Но лучше поздно, чем никогда. ))
Фестиваль моды FIBIT проходит, кажется, каждые пол года в одном из центральных торговых центров в Таллинне. Помимо показа новых коллекции из магазинов, которые там расположены, ещё устраиается рынок моды, где молодые дизайнеры могут выставлять свои работы на продажу. Но главные люди там – это всё же стилисты. За день до мероприятия можно было посетить семинар, который назывался Stylist Hunting. Проводила этот семинар стилист Каролин Кусик (они её называют "гуру моды"). По правде, ничего нового я оттуда не узнала. Весь материал и фотографии, показанные в презентации мне были ранее знакомы)) Но я шла туда не за этим. В конце, проводилась лотерея среди тех, кто послал Каролин свои контакты. Я тоже решила принять участие, но к сожалению, не вышла. Для 5 финалистов предоставлялась возможность показать свои способности в стайлинге. Им дали на выбор моделей и задание сделать с ней полный стайлинг (одежда,макияж,прическа). А победитель получит аккредитованный диплом стилиста. Вы представляете, как мне было обидно, что бумажку с моим именем не вытянули тогда!!((
Что по поводу самого показа, то это был просто "оу май гад!" Я этого вообще не поняла. Стили были так перемешаны между собой, много нелепых наслоений – ничего привлекательного. Если брать каждую деталь по отдельности, то можно найти кучу классных вещей. Но на показе не было ни одной модели, которая мне действительно очень понравилась. Винтаж+уличный стиль+русские меховые шапки+элементы классики= несовместимость полнейшая. Но это моё субъективное мнение, может кому то и в самом деле понравился этот стайлинг. Я сделала несколько снимков с показа. Заранее прошу прощения за качество и цвета, слишком много было отвлекающих моментов и моя камера не могла сфокусировать моделей. Другие фотографии можно посмотрет тут.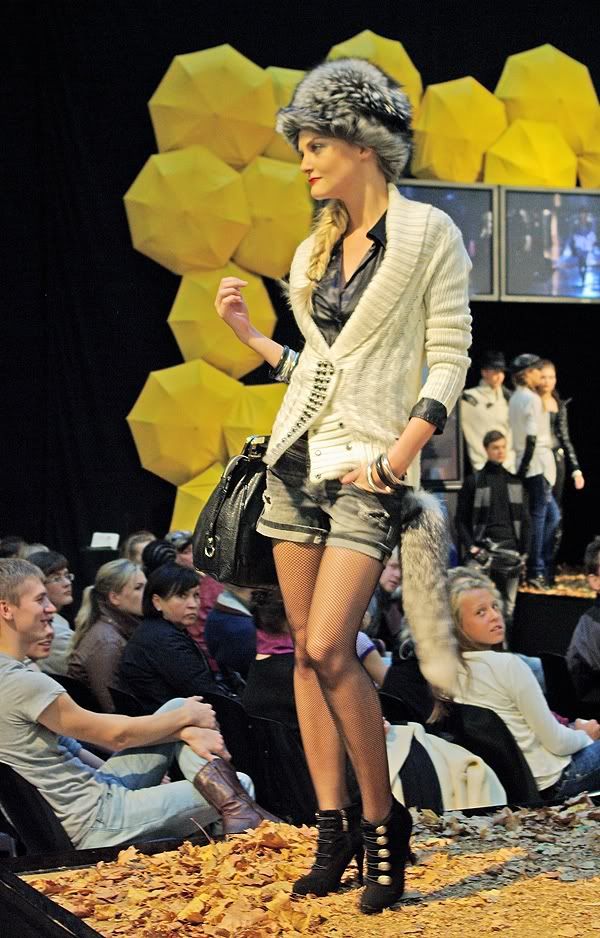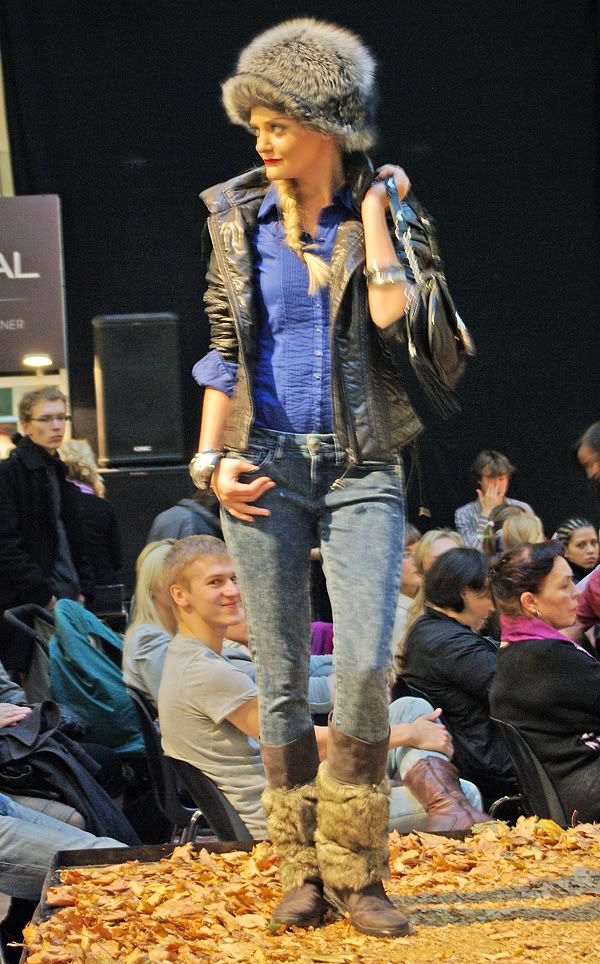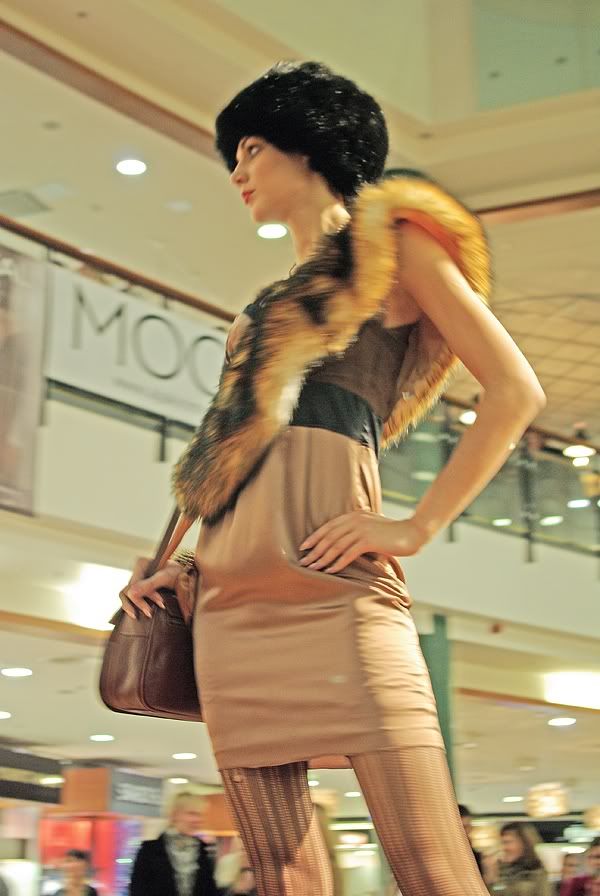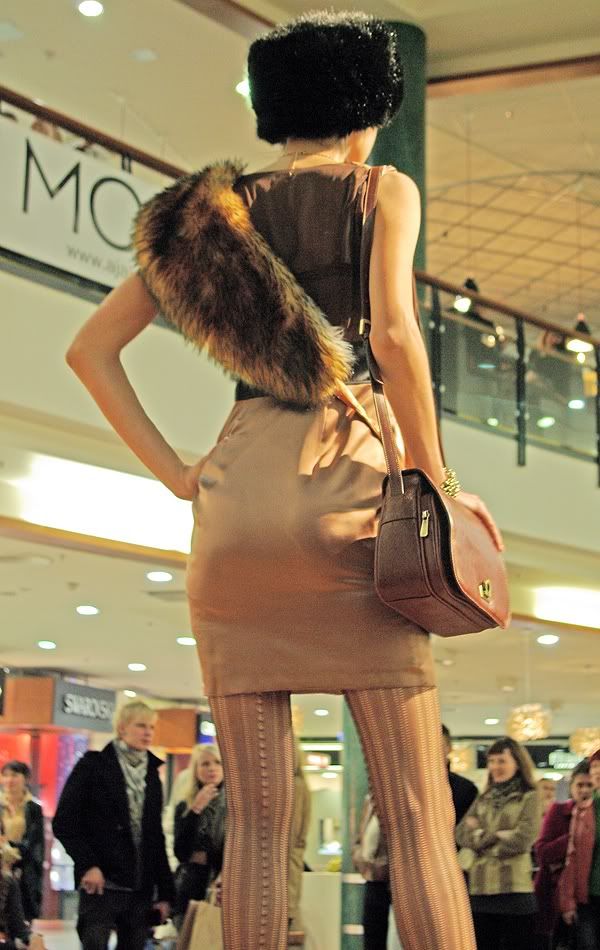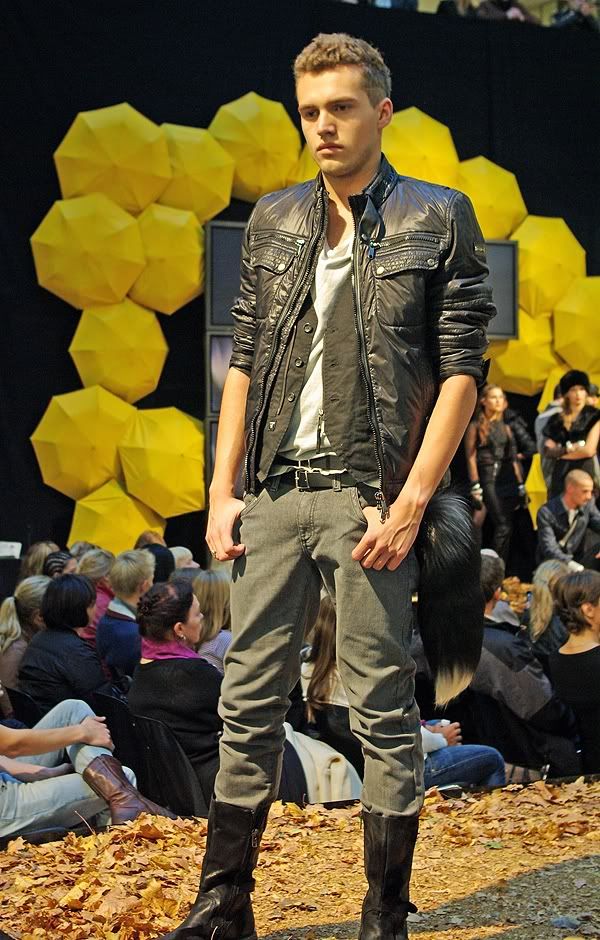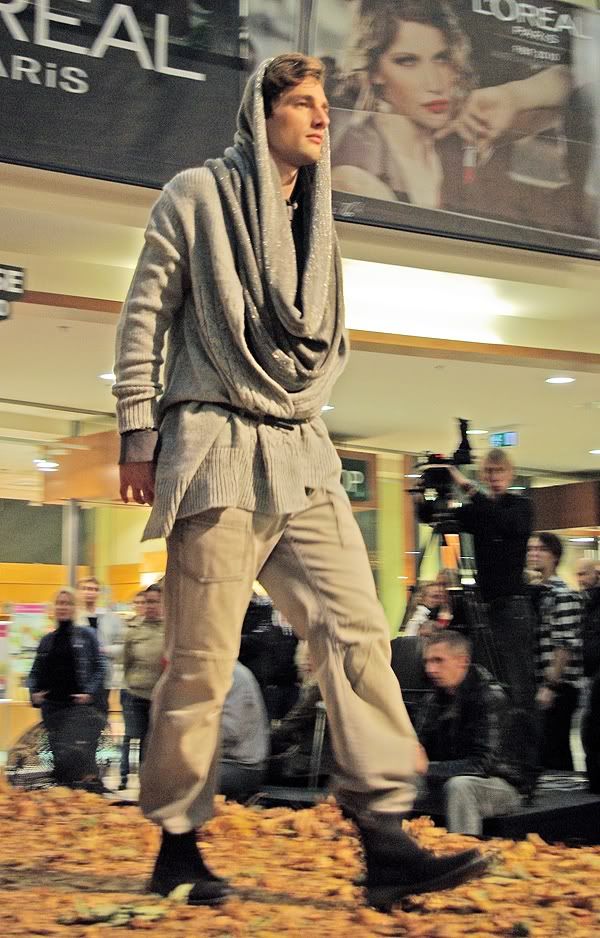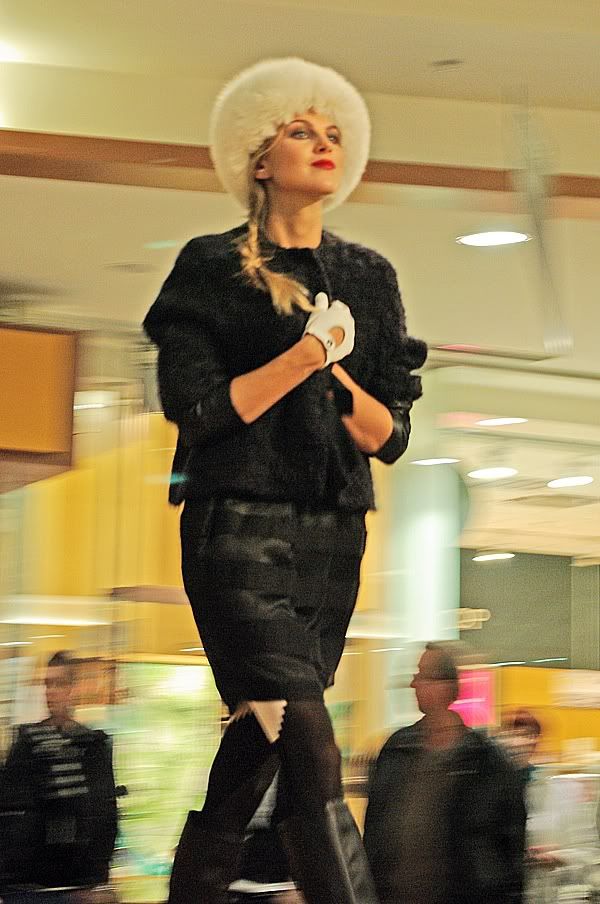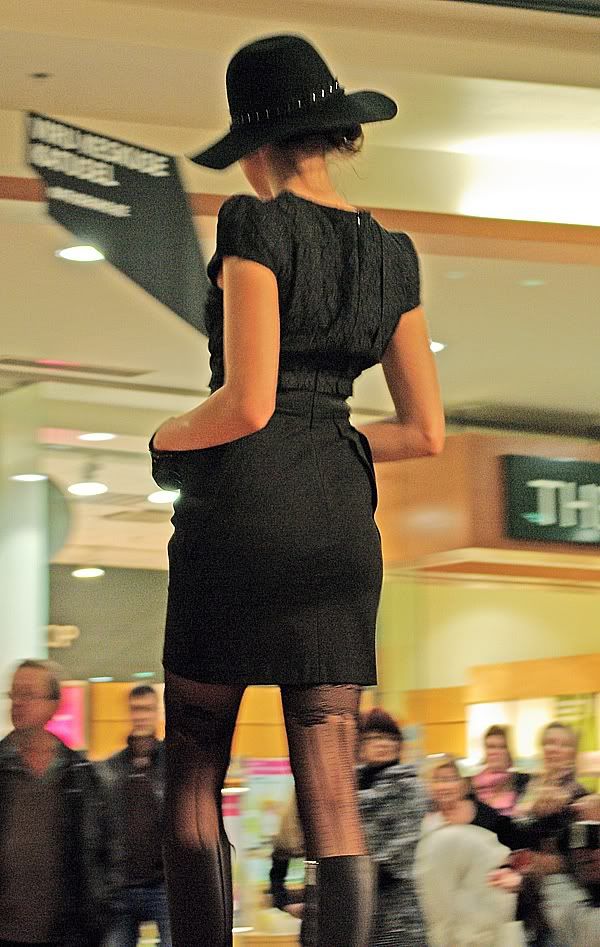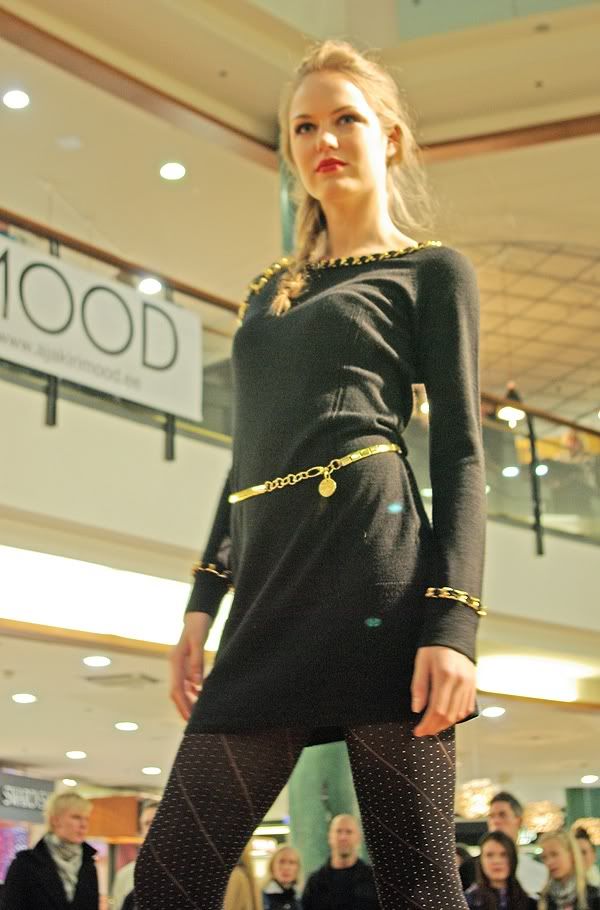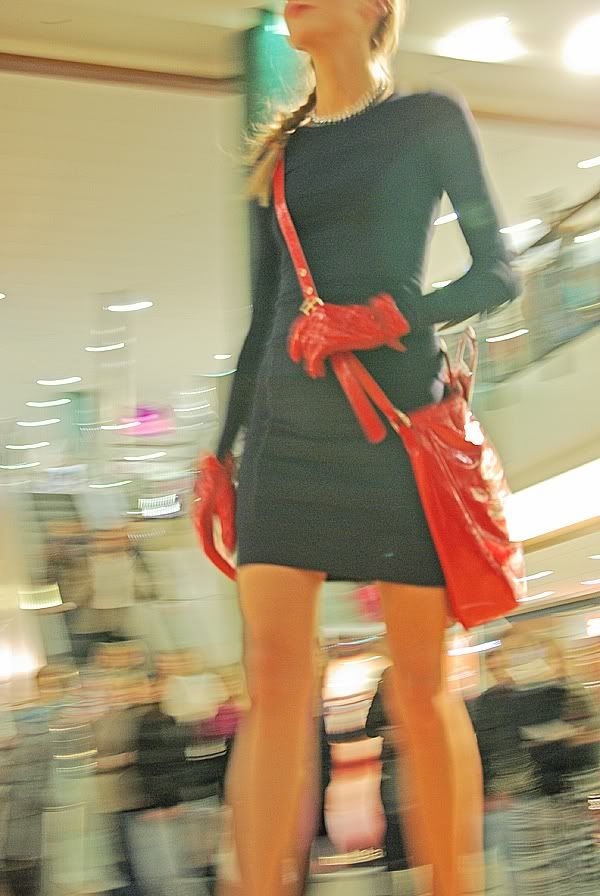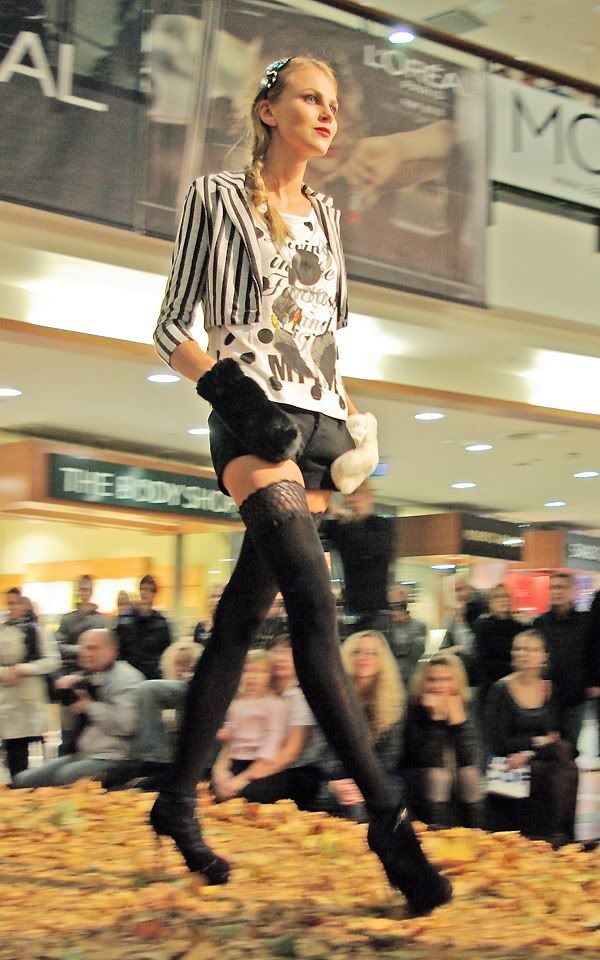 INSPIRATION or IMITATION?!?
DSQUARED2 mOSCHINO
Alessandra Ambrosio: Moschino Autumn/Winter 2010/11 Ad Campaign