>
My favourite gray colour never becomes boring to me. It is also a traditional autumn colour. Therefore I will dare to put it on me from the head to toe – it is fashionable now. By the way, if I was wearing high boots over the knee and a hat I would resemble a horse rider that is extremely trendy in the Dior and Hermes collections. Perhaps, this time I'll leave aside aristocratic refinement and just stick to my own sense of style.
PS. I was ill all the week long, but unfortunately there was no day off when I could rest in bed at home. So I had to mask my illness and pose even in such condition.))
Мой любимый серый цвет никогда не станет для меня скучным. Это ещё и традиционный цвет осени. Поэтому я позволю себе одеться в него с ног до головы – сейчас к тому же это модно. Кстати, если на мне были бы надеты высокие сапоги или ботфорты, головной убор и более классическая форма жилетки, то я была бы похожа на наездницу, образ которой тоже крайне актуален в коллекциях Dior и Hermes. Но, пожалуй, я оставлю в сторону аристократическую утончённость и буду придерживаться своего стиля.
PS. Я всю неделю проболела, но как назло не было ни одного свободного дня, когда я смогла бы отлежаться дома. Вот приходилось даже в таком состоянии маскироваться и позировать. )) Надеюсь, удалось.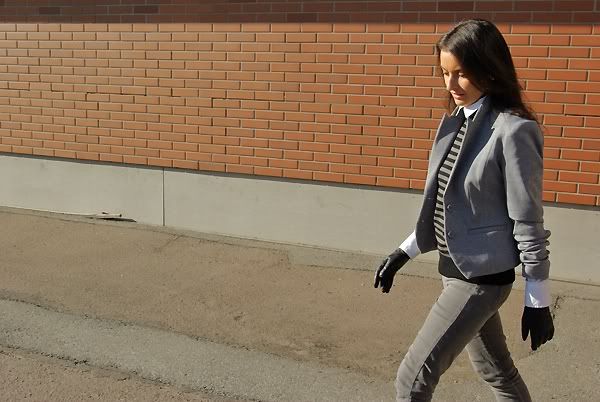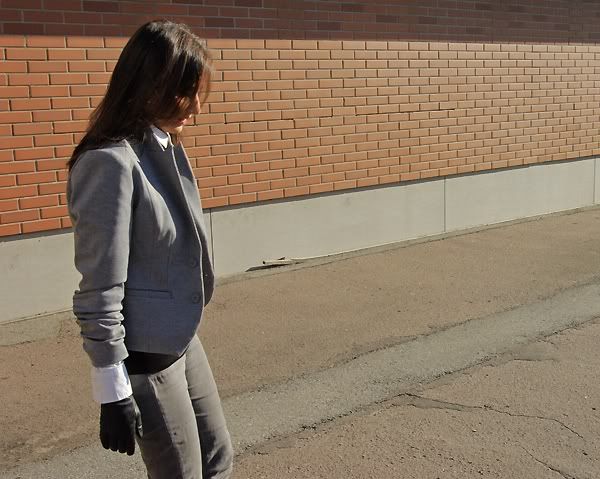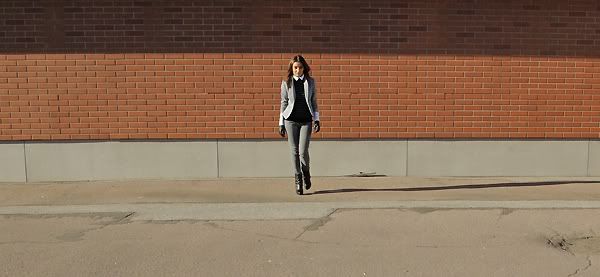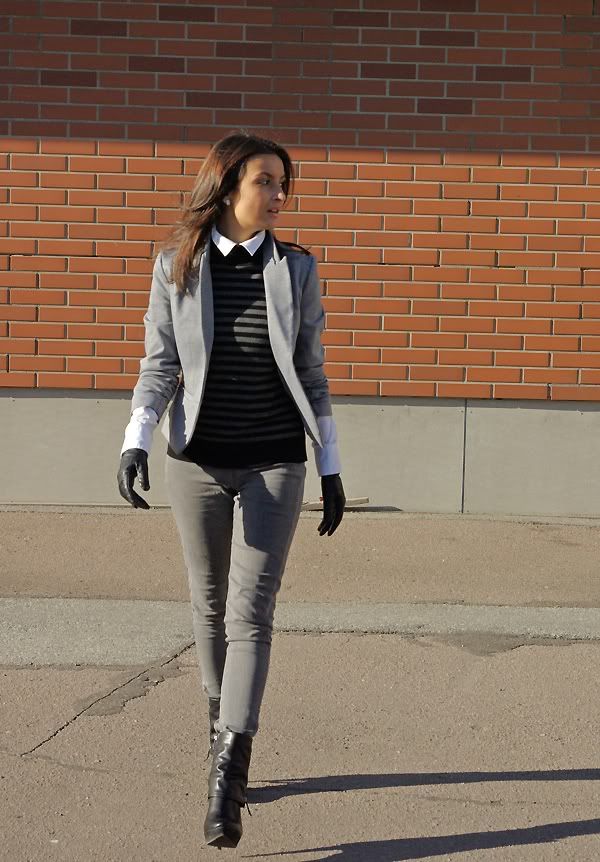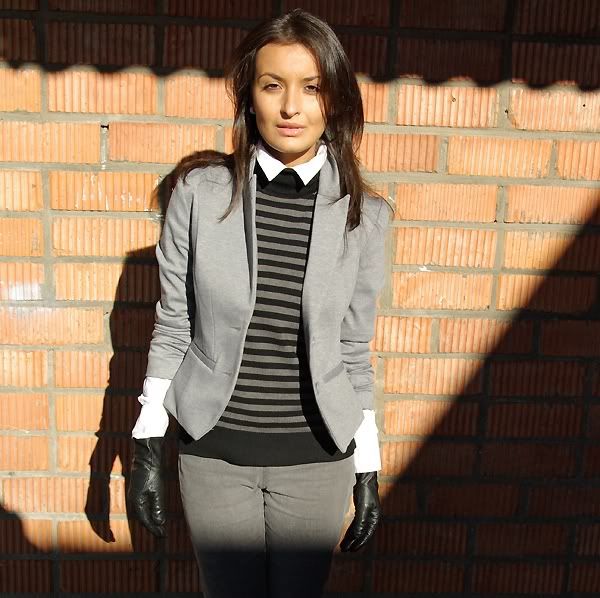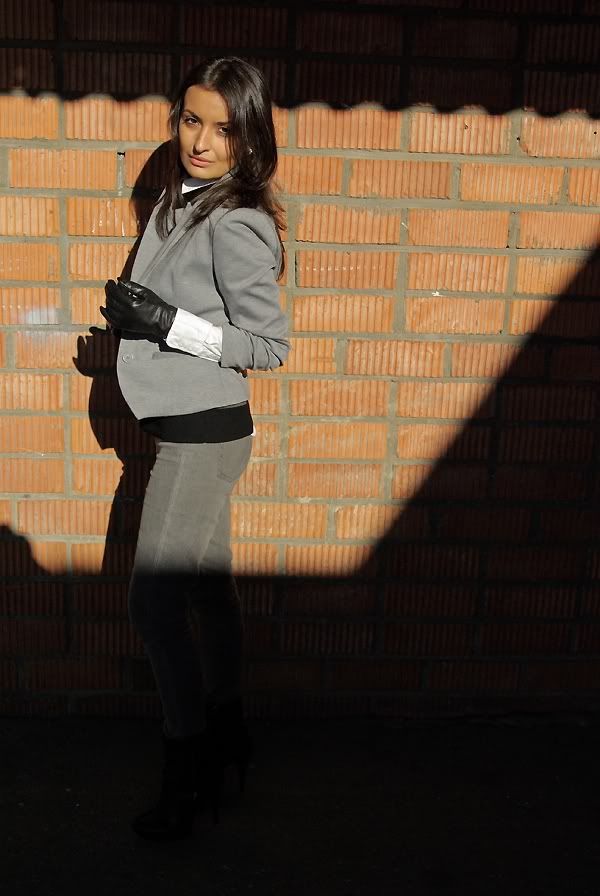 H&M blazer, YesOrNo jeggings, H&M white shirt, Global vest, H&M gloves, Vallenssia boots
Fall/Winter 2010-2011 Collections: Hermes, Derek Lam, Christian Dior