>
I was so much inspired by the shawl I've found in the closet. It belonged to my grandmother. A real vintage garment. And now I'm very proud to wear it as a fashionable accessory in my today's outfit. Besides, the colours on it make a perfect match with the autumn leaves, grass, bushes etc….
PS. My autumn fetish – the red lips )))
Моё вдохновение на сегодня – шаль, которую нашла недавно в шкафу. Она принадлежала моей бабушке, поэтому сейчас это уже настоящая винтажная вещь. Я очень горда тем, что могу носить этот атрибут гардероба как современный аксессуар. Кстати, цвета этого платка красиво сочетаются с осенним красками.
PS. В этом сезоне мой главный фетиш – красные губы.)))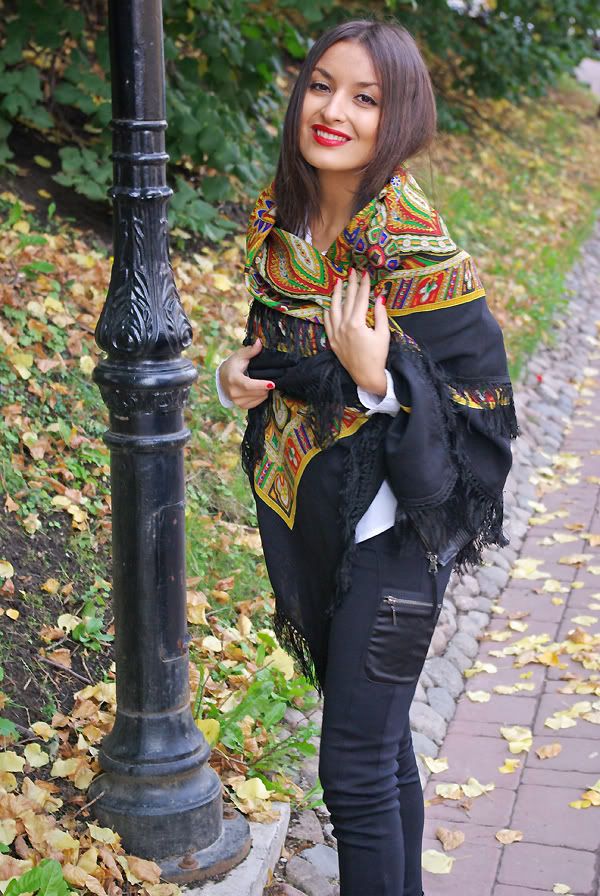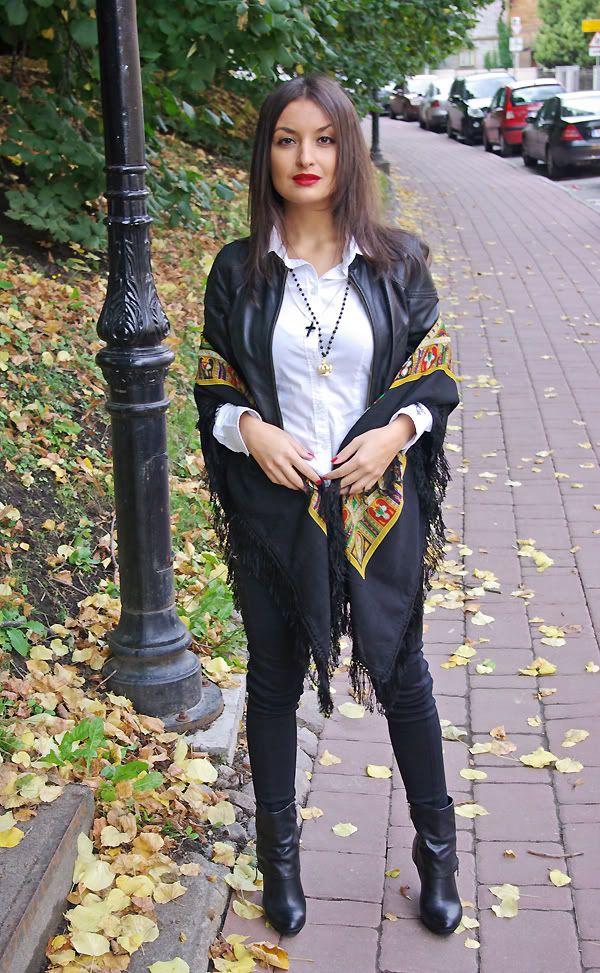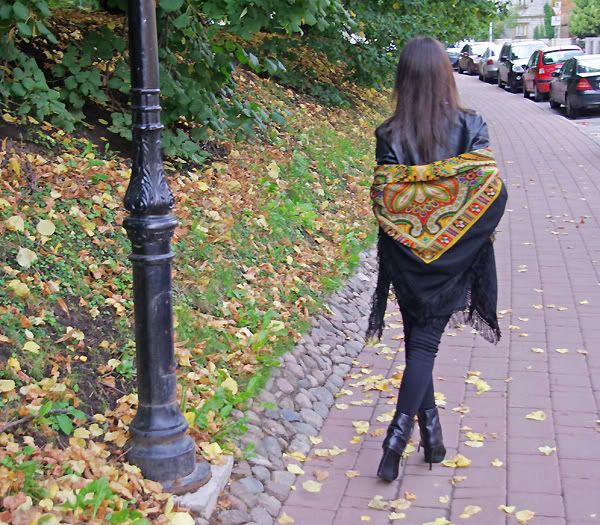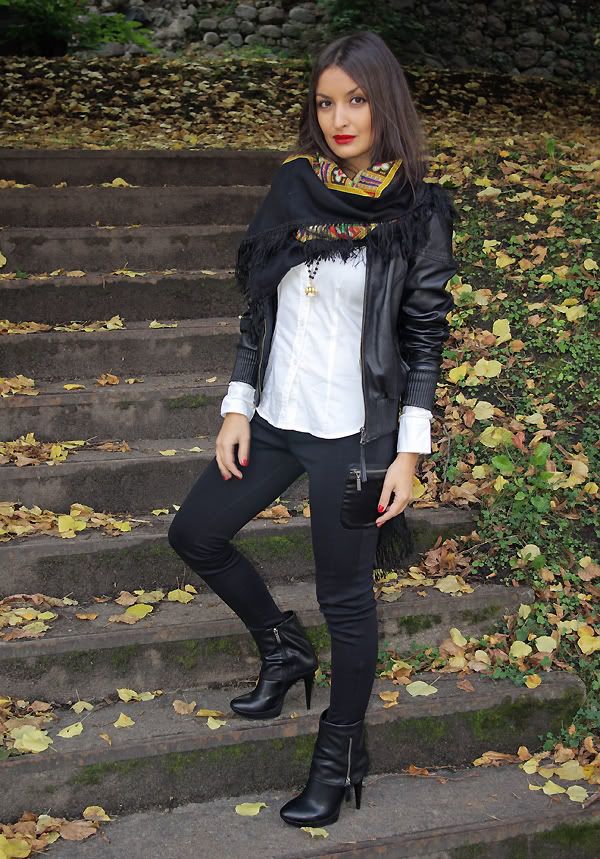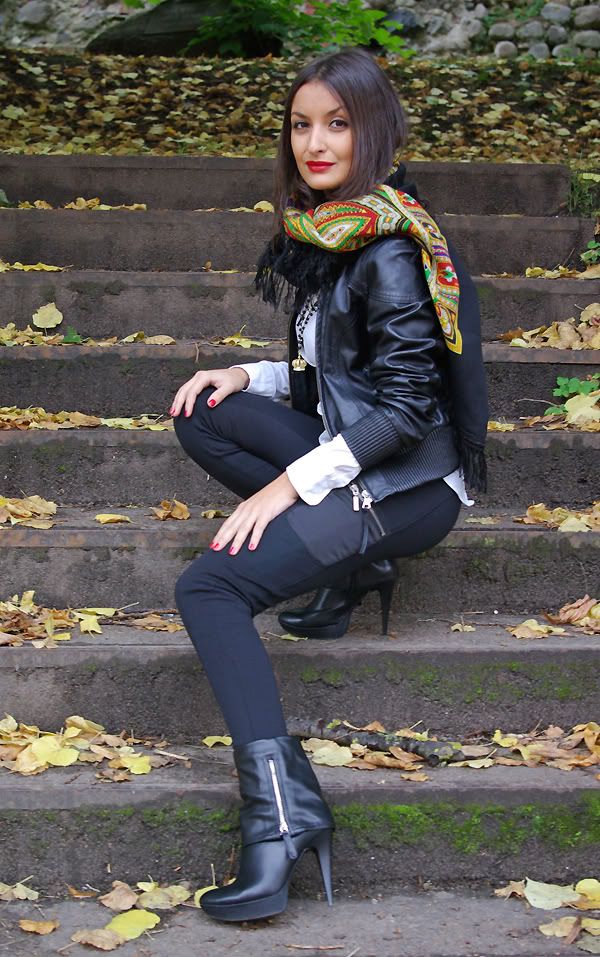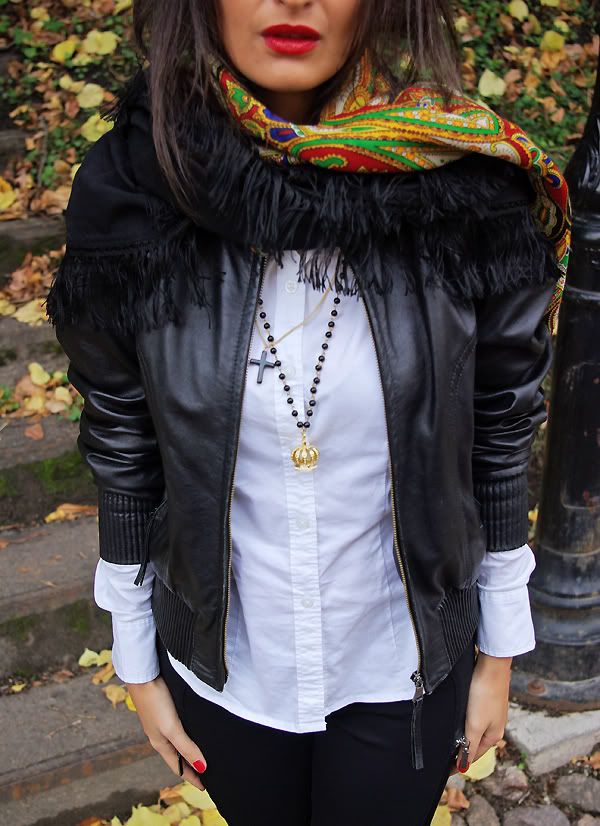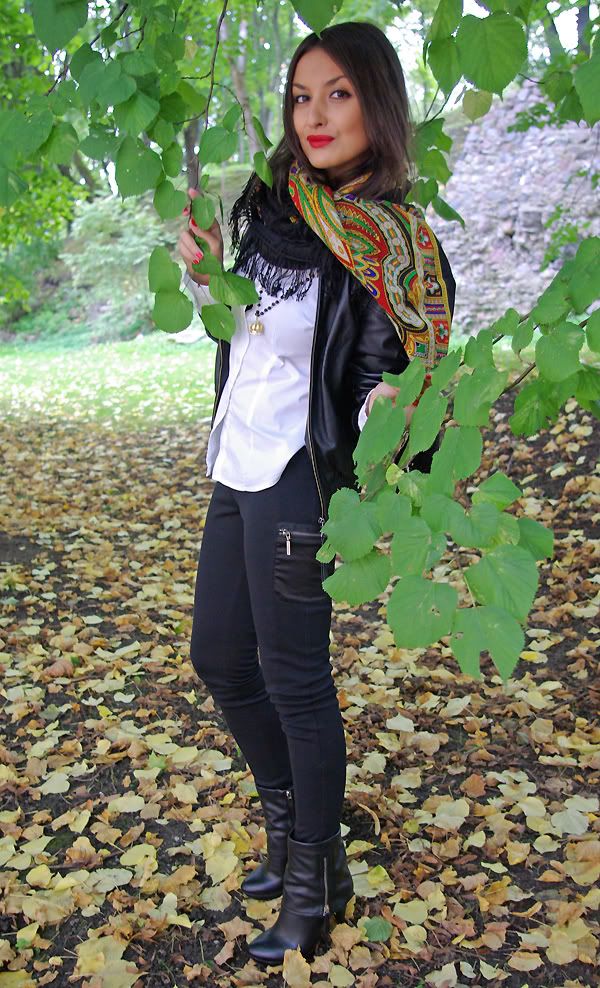 Morgan leather jacket, Tally Weijl jeggins, H&M shirt, Vallenssia leather boots,
vintage "grandma's" shawl, lipstick&nail polish Bourjois