If You want to transform the city into the garden, you must wear something with a floral print. But it should be done very carefully, just to avoid the similarity with the village. This outfit is still quite feminine and romantic. And the main thing here – are the high-heeled shoes, otherwise you can easily resemble a small provincial girl.))
By the way, that day I've decided to attend several art exhibitions. Honestly, I realise now that I have nothing in common with the modern art. This is just something incomprehensible to me.
Чтобы превратить город в сад, необходимо надеть что то с цветочным принтом. Но делать надо умеренно, чтобы городской сад не стал напоминать уже деревню. Этот образ довольно таки женственный и романтический. И в дополнении к нему необходимо надевать туфли на высоком каблуке, иначе можно запросто сойти за маленькую провинциальную девочку.
В этот день я решила провести культурную программу и посетить ряд художественных выставок. Впечатлений много, и не могу утверждать, что все они положительные.)) Вообщем, отстаю я от местого художественного течения. Да куда уж мне там – простому обывателю. ))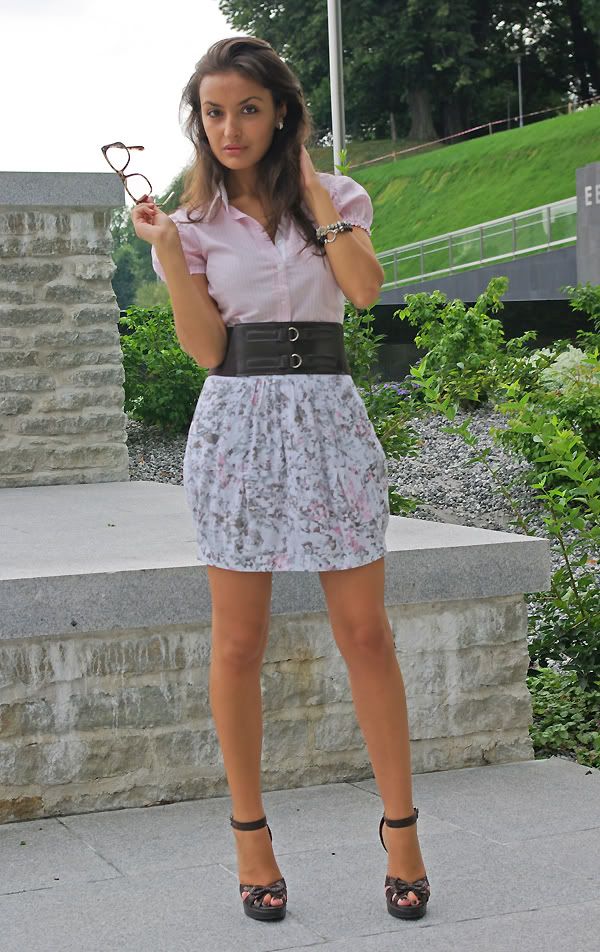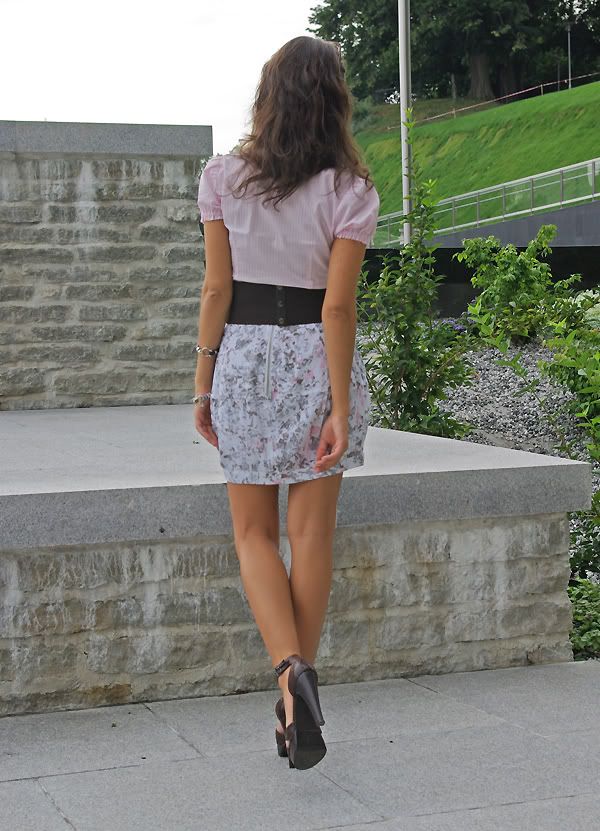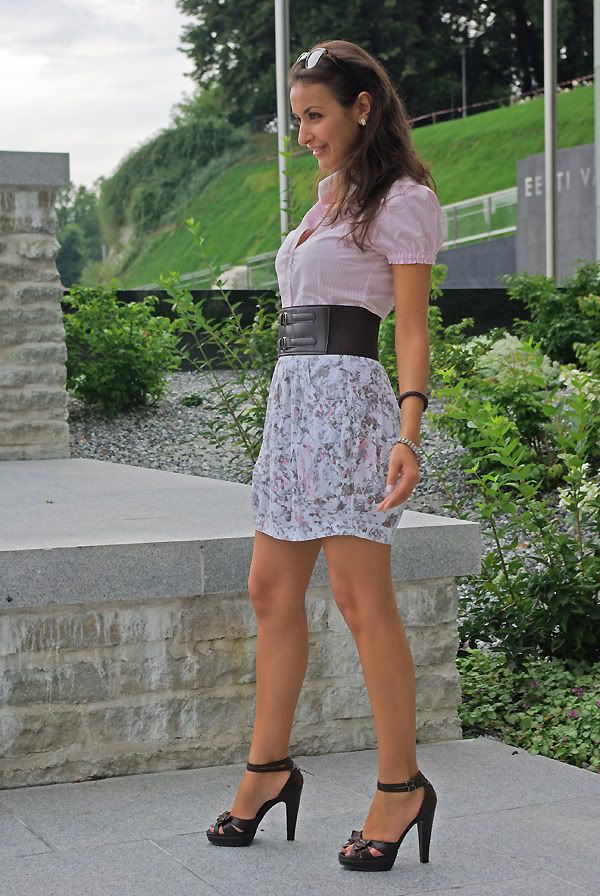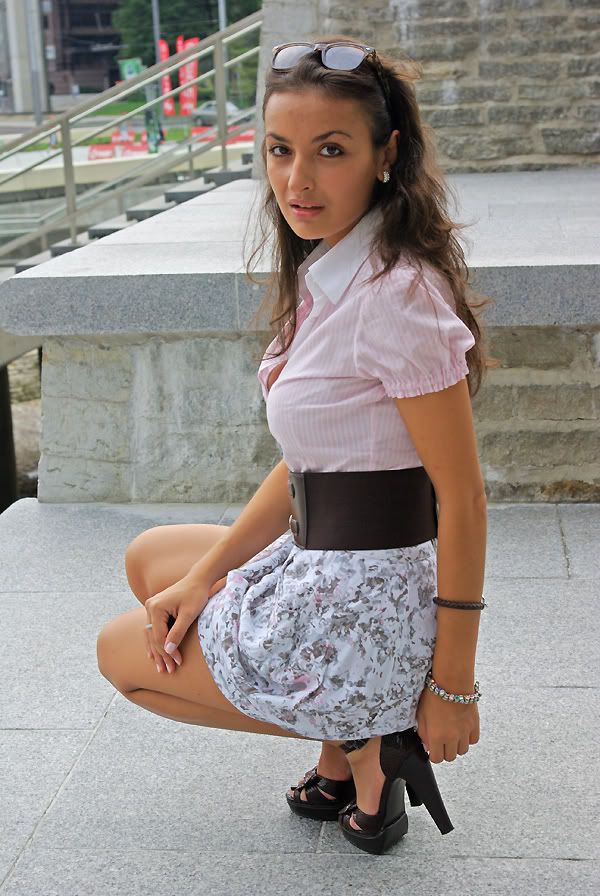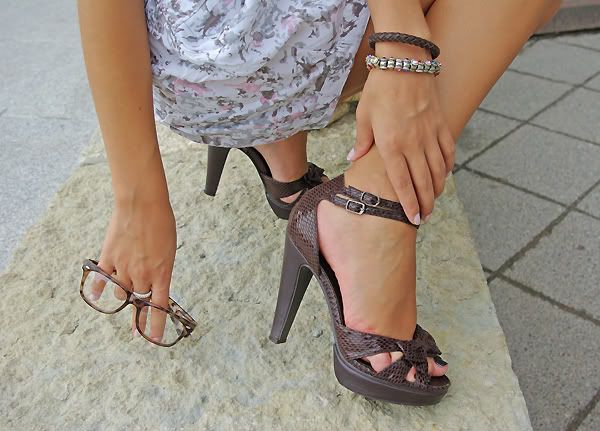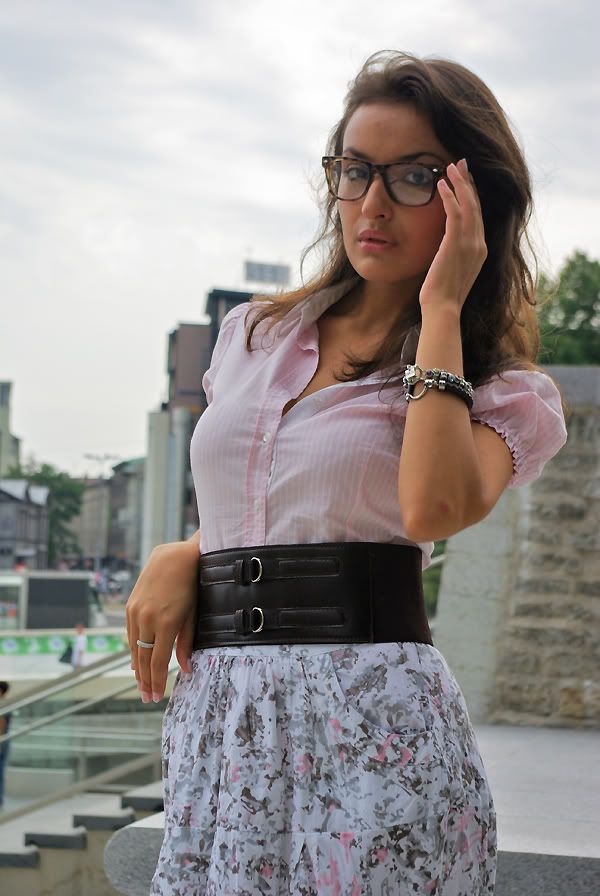 NaraCamicie pink shirt, Amisu floral skirt, Tally Weijl brown sandals, brown belt, Metro leopard glasses, Omega leather bracelet, Swarovski accessories.
Spring/Summer 2010 Collections : Etro, Ralph Lauren, Chanel