The Fall/Winter 2010 style baby doll dress trend managed to boost the popularity of the fine and bulky textures with a more modern and up-to-the-minute style sense. These dress trends are adopted with confidence by those who would like to flash the beauty of their legs as well as mask the extra-pounds on the mid-sections of the body.
The name became popular after the 1956 movie 'Baby Doll', starring Carroll Baker in the lead role. Baby doll dresses are made of fabrics such as nylon, chiffon, satin, among other synthetic fabrics. Some baby doll dresses are intended for day wear. These dresses are available in various styles, colors, and designs. The dress is feminine, and flirty, ideal for those days when you are feeling on your top. It usually skims gracefully though curves accentuating your best assets like a breast or a pair of legs.
I was wearing mine on a big birthday party. So I've tried to transform my baby doll to a cocktail dress.)) Honestly, this dress was rather long, so I've shortened it. It looked before as a real prom dress – not the appropriate length for the club 😉
Платья в стиле "baby doll" стали очень популярными и в грядущем сезоне осень/зима 2010. Эта тенденция хорошо подходит для тех, кто смело хочет показать свои ноги, наравне и с теми, кто хочет скрыть лишние килограммы в области живота.
Это название пришло к нам после фильма 'Baby Doll' в 1956 году с Кэролл Бакер в главных ролях. Платья "baby doll" сделаны из таких материалов, как нейлон, атлас, шифон и других синтетических тканей. Есть платья, предназначенные для того, чтобы их носили и днём, потому что их разнообразный крой и цвет позволяют это. Чаще всего платья "baby doll" бывают очень женственными и игривыми, они идеально подходят для тех случаев, когда нам хочется выглядеть на все 100%. Самым главным достоинством такого фасона является то, что платье грациозно подчеркивает самые красивые формы фигуры.
В моём случае, платье в стиле "baby doll" было предназначено для большой вечеринки. Поэтому я попыталась сделать из него "коктейльный" вариант. Честно говоря, оно было у меня намного длиннее (ниже колена), и это меня сильно смущало, так как напоминало выпускное платье)) Поэтому пришлось его укоротить для выхода в свет. ))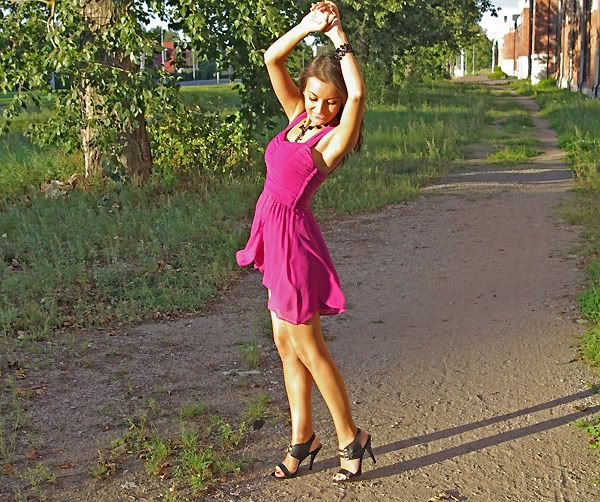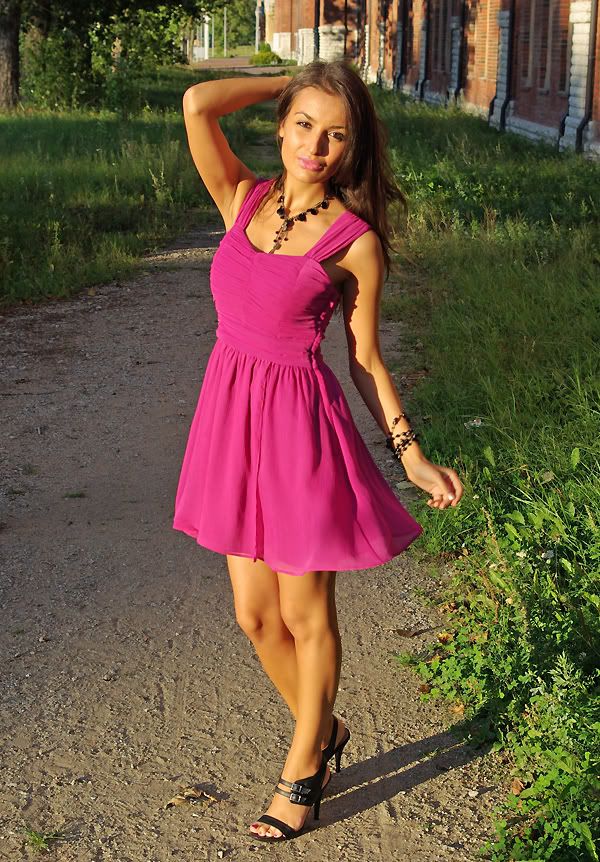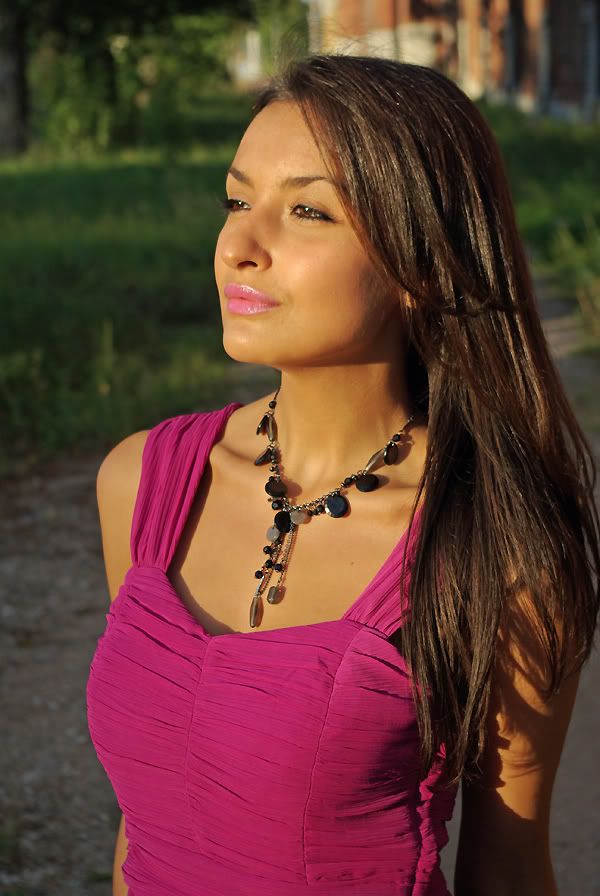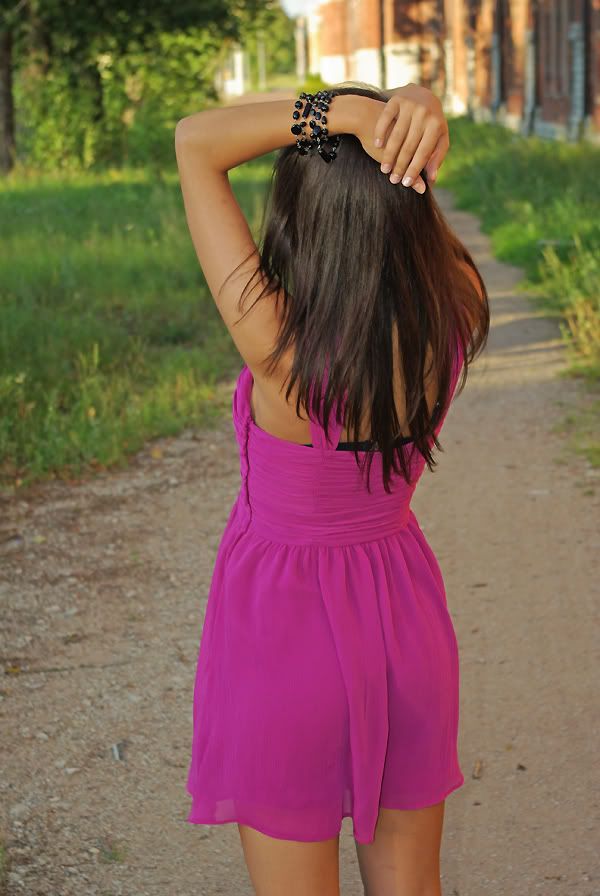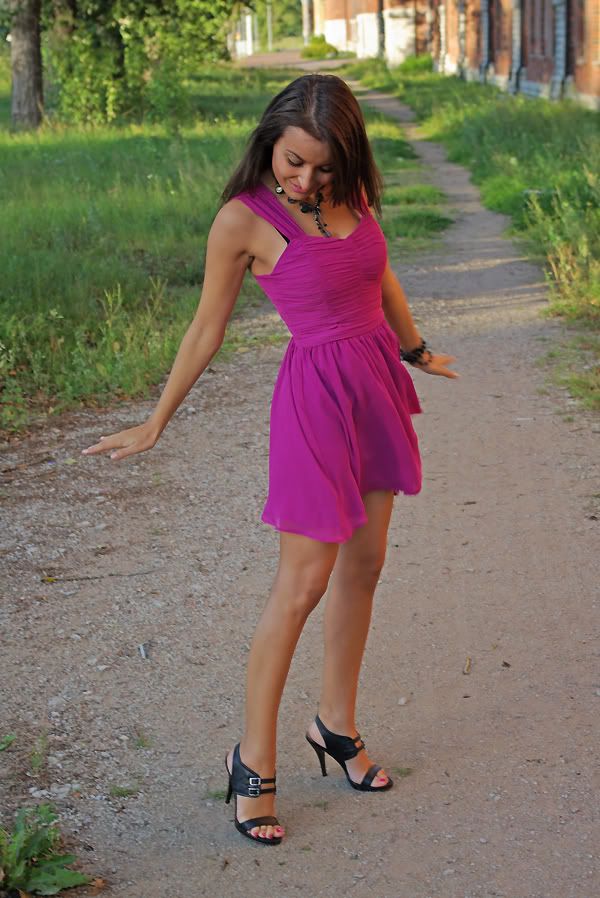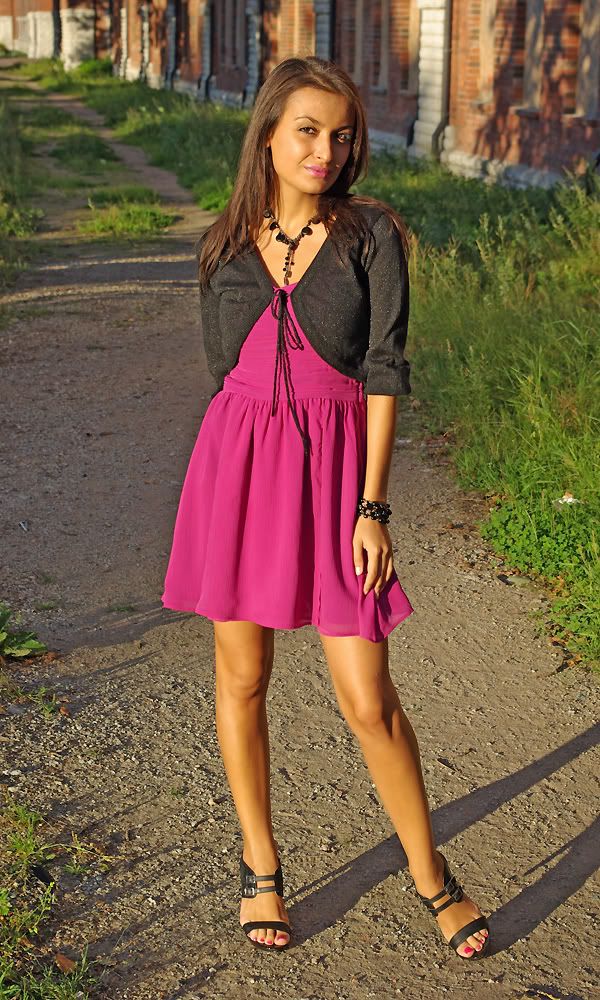 H&M fuchsia dress, Cara black sandals, VeroModa black Bolero
The Fall/Winter 2010 style babydoll dress trend would offer us to turn back in time and enjoy the pleasure of sporting some groovy and at the same time body-conscious looks.
Fall/Winter Collections 2010/11:
Prada, Marc Jacobs, Proenza Schouler, Zac Posen, Emporio Armani, Milly, Giambattista Valli, Azzaro