Although color trends change every year one color seems to be timeless, and present on the runway every season, and this color is yes, white! By the way, black and white – are not an old combination anymore. Combining white shorts with the basic top, adding a few accessories – and the look is balanced. High heel shoes can complete the outfit and give the style more feminine and attractive look. And the white shorts underline the tanned skin. 😉
Белые шорты являются нынешним летом верхом элегантности. Узкие и широкие, длинные и короткие – не важно, главное чтобы шорты были белые. Их можно носить с пиджаками, обыкновенными рубашками, разнообразными топиками и маечками. Белые шорты лучше всего подчеркивают загар. Кстати, сочетание белого и черного больше не является старомодным. Так что черный топик, белые шорты, несколько аксессуаров и высокие каблуки (!!!) – и можно смело блистать в урбанистических просторах, сохраняя привлекательность и женственность.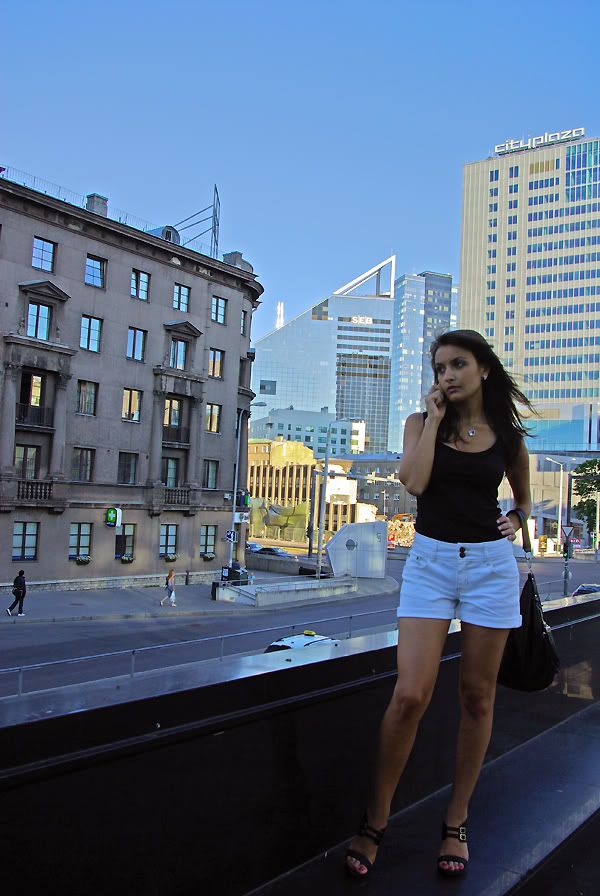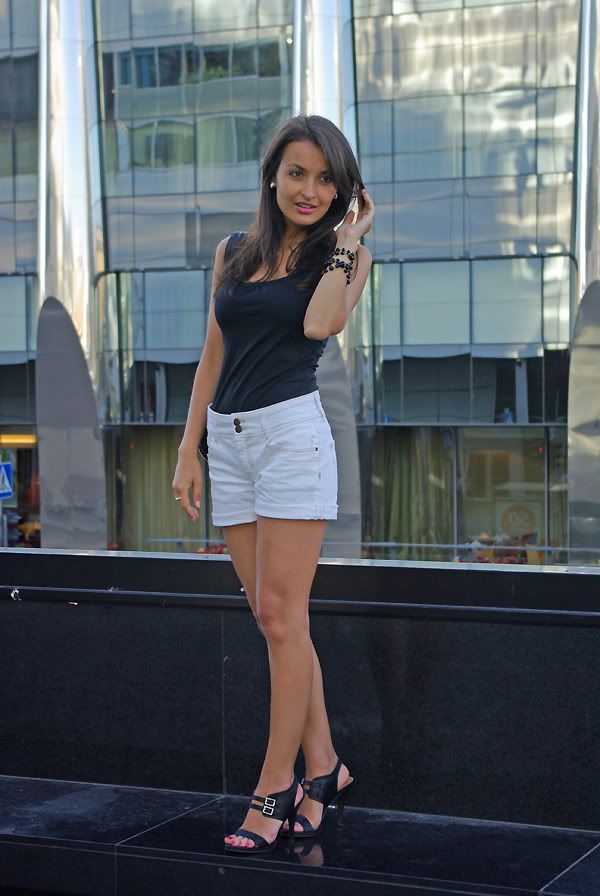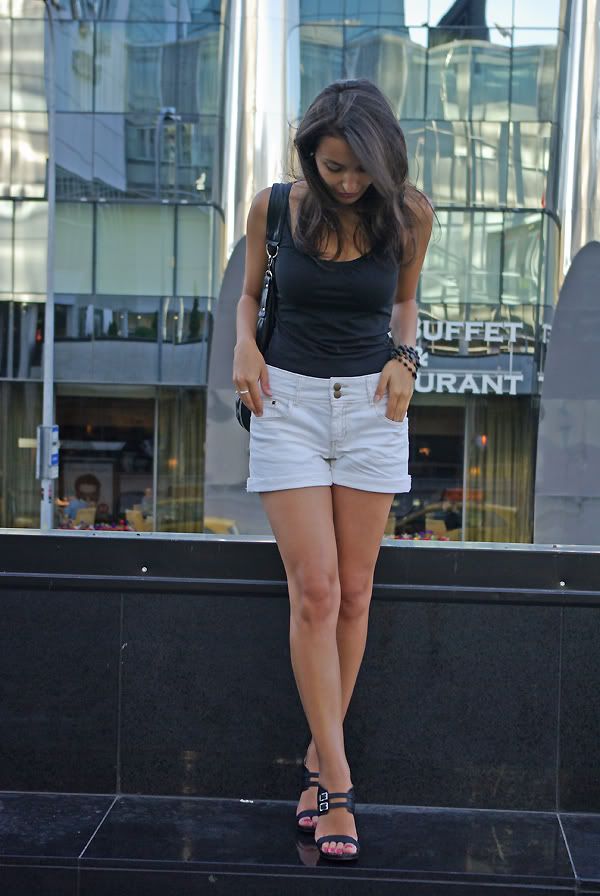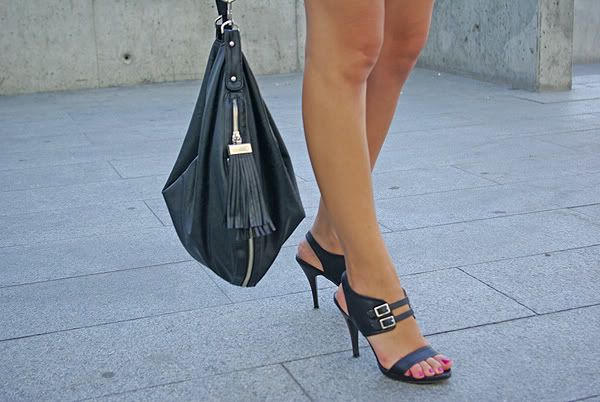 Promod white shorts, Promod black t-shirt, Cara black sandals, Swarovsky accessories
Open-air cinema is a real thing. This is just a brilliant idea to show only world classics of cinema (including the Soviet films))).
Кинотеатр под открытым небом – это настоящая находка. А когда там показывают исключительно только мировую классику кинематографа ( в том числе и советскую), – так это вообще гениально. ))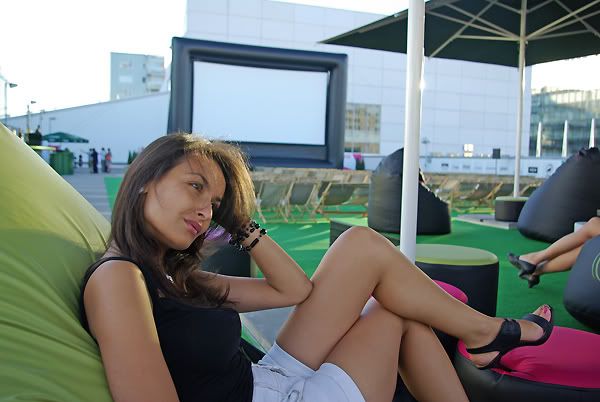 Bottega Veneta, Marc Jacobs, Antonio Berardi