Do You love sea as much as I do? Even this dark and cold Baltic sea that seems so calm to me, but on the other hand so nice and quite. Inspired with the marine I've put on the striped top (H&M 9,90$) with the jeans and blazer. Nothing special and new. It has become "casual classic" for me already. I like those breton stripes. Though they are horizontal, they fit so good to any shape. That's why I have these one's in different garments.
Вам нравится море? Даже самое мрачное и холодное Балтийское море, которое кажется таким спокойным, для меня стало очень родным. Вдохновляясь морской тематикой, я надела полосатую майку (H&M 9,90$) вместе с джинсами и пиджаком. Ничего нового и оригинального. Но для меня эта комбинация одежды уже является современной классикой. Мне нравятся эти бретонские полоски, даже несмотря на то, что они горизонтальные. Они всегда смотрятся на любой фигуре хорошо. Поэтому у себя в гардеробе я храню всевозможные платья, туники, топы в полоску.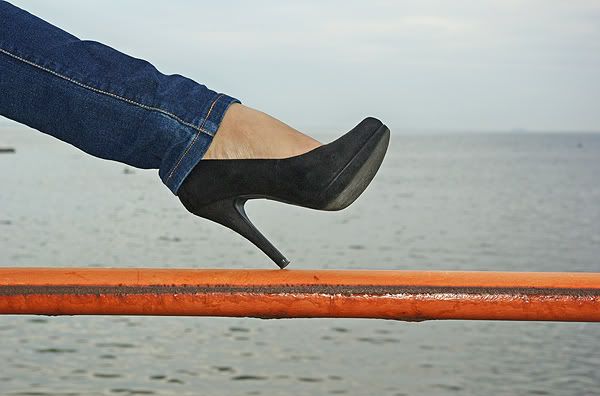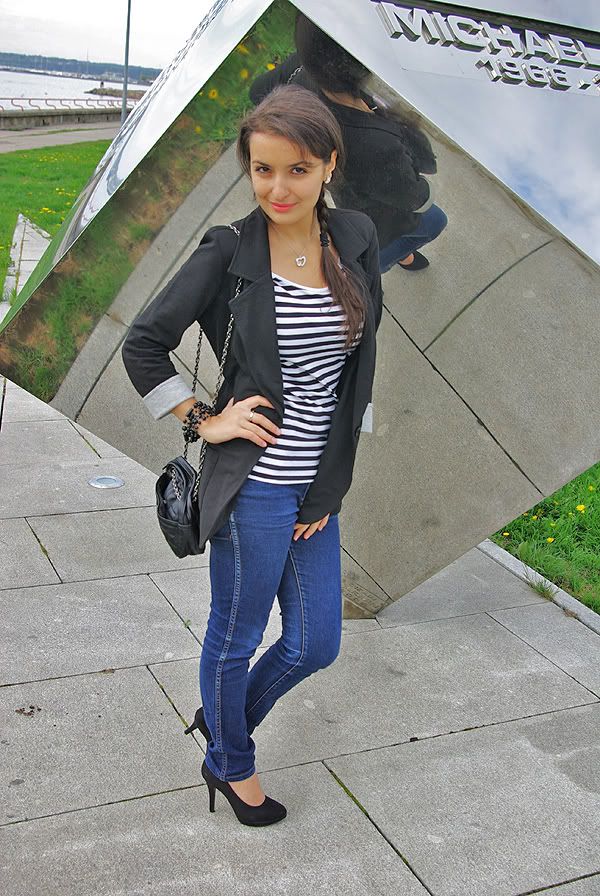 Tally Weijl black blazer, Cubus blue jeans, H&M striped top, Graceland black shoes, Zara black purse, Monton black accessories.