Stripes like a little black dress – remain in fashion forever. This is classic, time-tested. Striped rules are simple and clear – horizontal lines on the clothes visually enlarge the figure, vertical – stretch silhouette, while the diagonal give the image vitality.
Stripe blue dress is one of my favorite. At a time it looks feminine romantic and sexy using the reds. Day by day I try to take new pictures and hope won't get bored with that. Especially I was so tired of these cold seasons, but now I've got my second wind and want to try my skills as much as I can ;))
Полоска, как и маленькое черное платье, не выходит из моды никогда. Это классика, проверенная временем. Полосатые правила просты и понятны – горизонтальные линии на одежде зрительно увеличивают фигуру, вертикальные – вытягивают силуэт, а диагональные придают образу энергичность.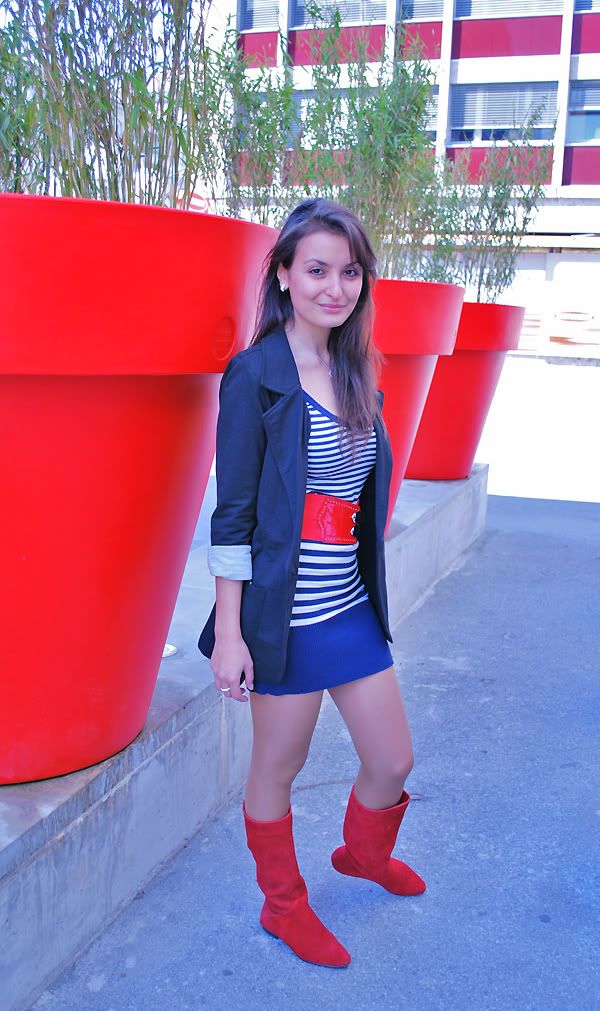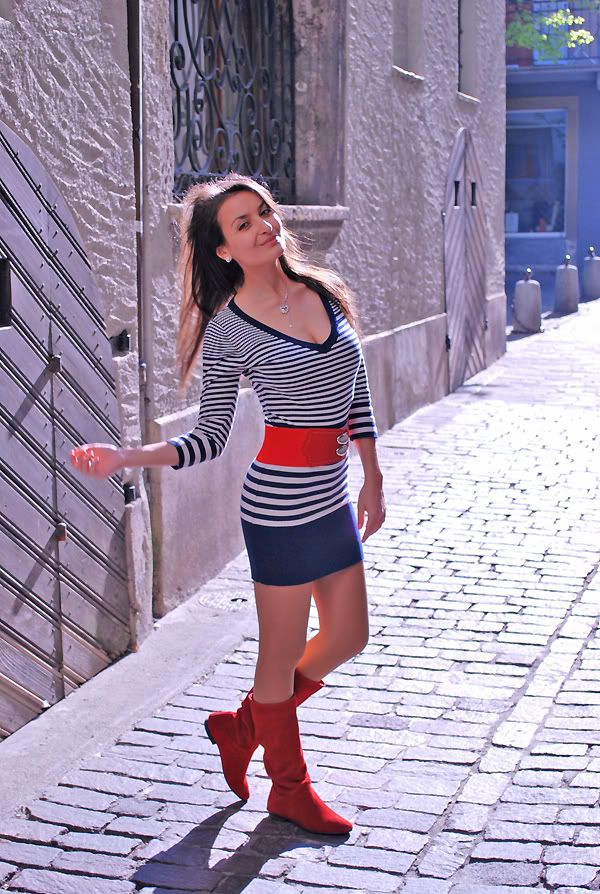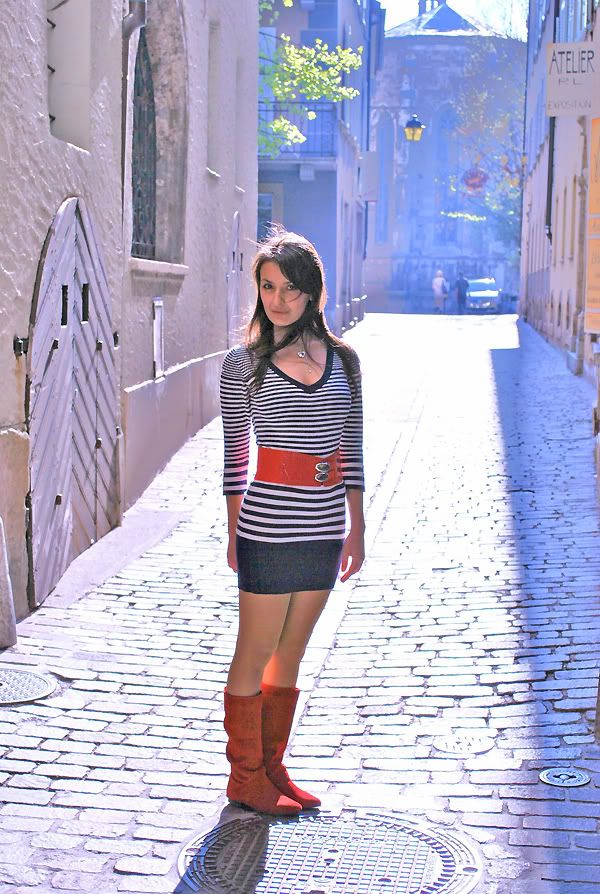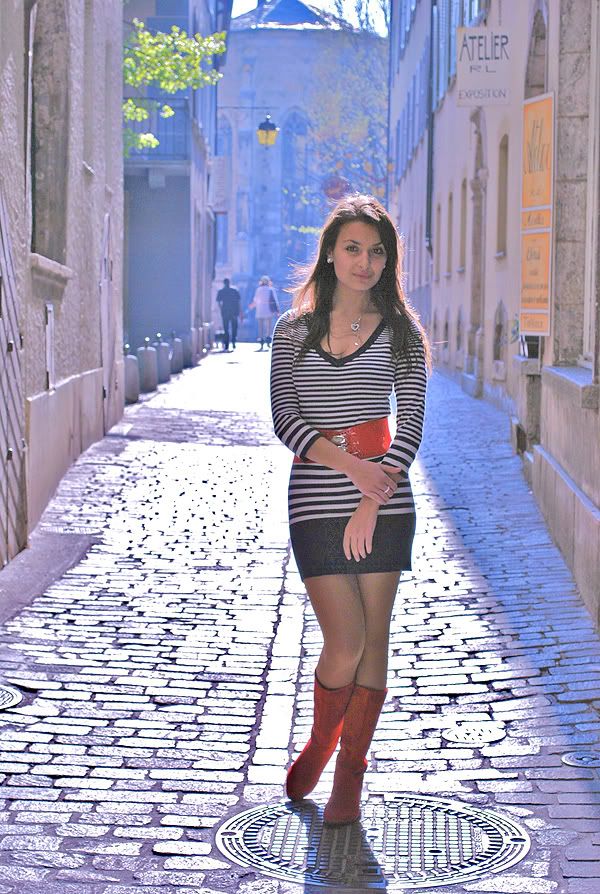 Reserved sriped dress, Metro red boots, Red belt, Taily Weijl boyfriends black blazer
Kim Kardashian, Melanie Brown, Claudia Schiffer