>
Spring/Summer Trend 2010 : Sandals with socks
As proven by several designers in their collections this spring the combination of socks&sandals can look very chic if paired together thoughtfully and with confidence.Whatever combination is choosen, remaining true to your own sense of style will decrease the possibility of feeling vulgar. Even though you can wear socks with sandals this season, remember – do it with the taste!
Как показал некоторые дизайнеры в своих коллекциях этой весной, сочетание "носки и сандалии" может выглядеть шикарно, если подобрать их очень продуманно и уверенно.
Независимо от выбранной комбинации, необходимо оставаться верным собственному чувству стиля, иначе весь образ может провалиться. Но даже если вдруг кто то решится на такое сочетание – носить носки с сандалиями в этом сезоне, нужно не забывать делать это со вкусом!
John Galliano, Dsquared, Christian Dior(3);
Marni, Jean Paul Gaultier,Burberry Prorsum, Givenchy, Hermès.
This was the perfect day to experiment with the latest trend of this season – socks & sandals. By the way – military khaki colour is also very trendy now 🙂 Everything I've combined with my own sence of style. To my mind, even with the new outfit, I'm still not loosing myself in that.
Прекрасный солнечный день для прогулки и экспериментов с последней новинкой этого сезона – босоножки с носками. Кстати, милитари хаки тоже актуален сейчас. Всё сочетание я подобрала на свой вкус. На мой взгляд, даже с новыми аксессуарами в своём гардеробе, я по прежнему остаюсь верной себе, продолжая пробовать что то новое и немного авангардное. 🙂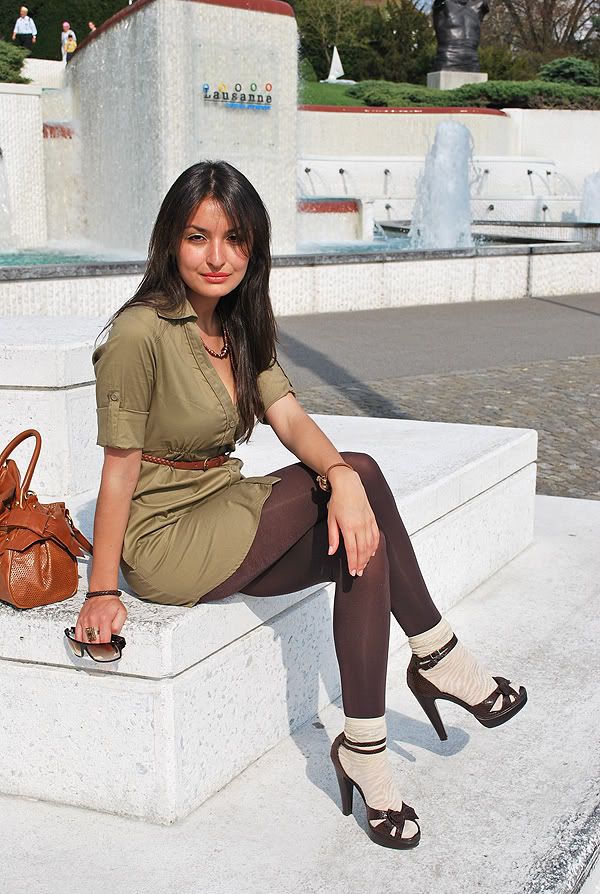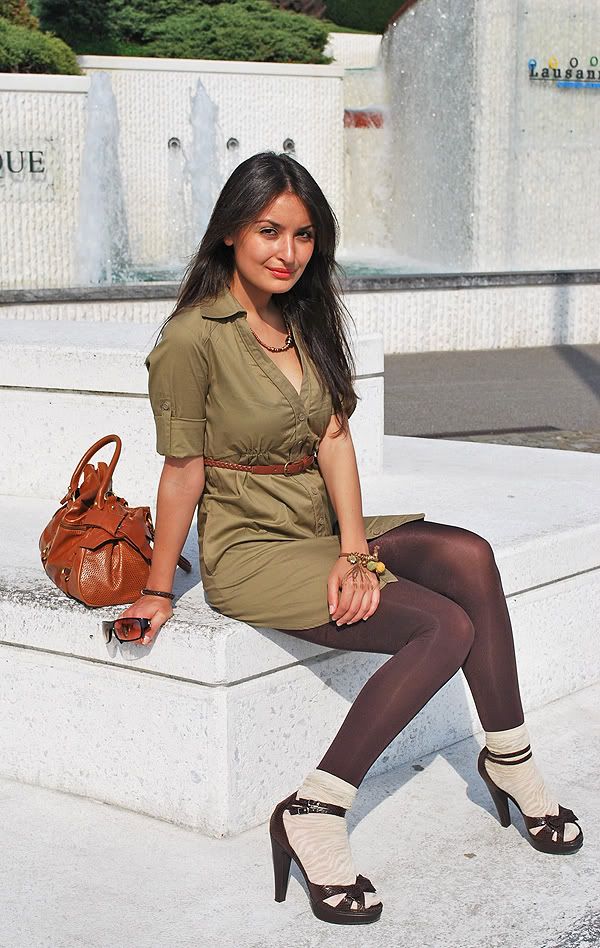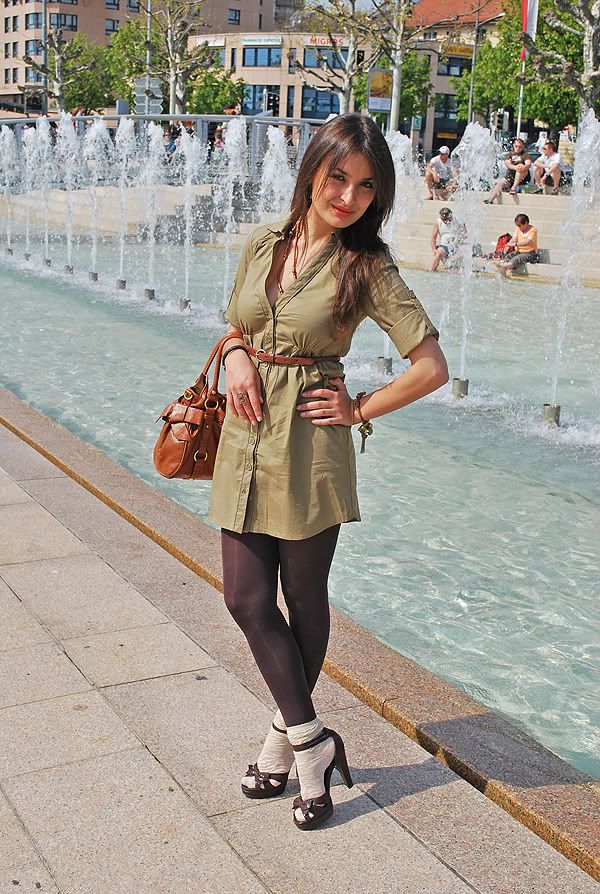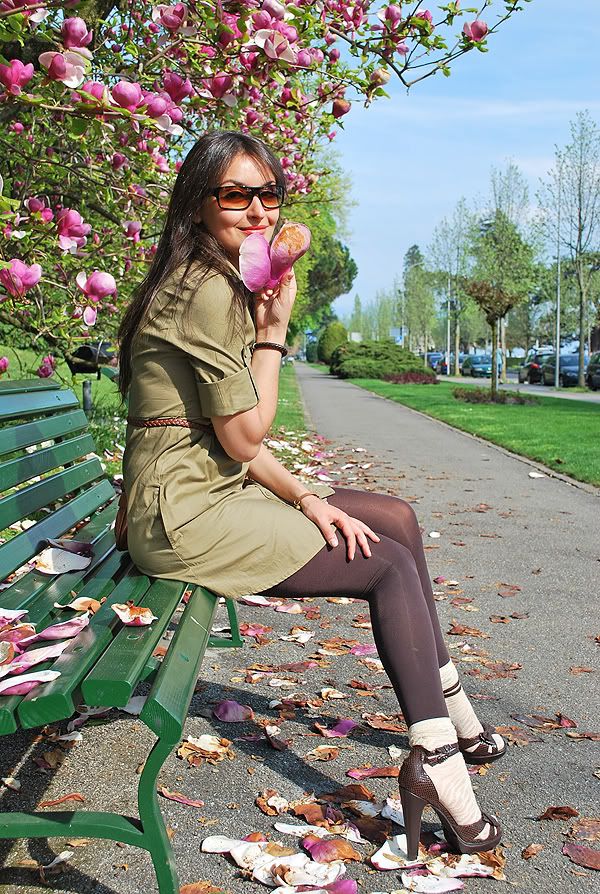 Tally Weijl dress, MiuMiu leather bag, Accessories leggings, AP collection socks, Tally Weijl sandals, YSL glasses