Hola Spring! I was missing you….

It was very very hot during the day time. The 24 of March and almost 22C. Although, I was wearing my boots for the last time and the season is closed for them (I hope so) 🙂 I am very glad that the weather is warm and I can experiment with the outfits more often outside.
Привет Весна! Мне тебя так нехватало…На улице было очень очень жарко – 24 марта, а за окном уже почти +22С. Несмотря на это, я надела свои сапоги в последний раз, после чего сезон для них закрывается ( хочется на это надеяться)). Я очень рада тому, что уже потеплело, и есть возможность экспериментировать с нарядами на улице намного чаще.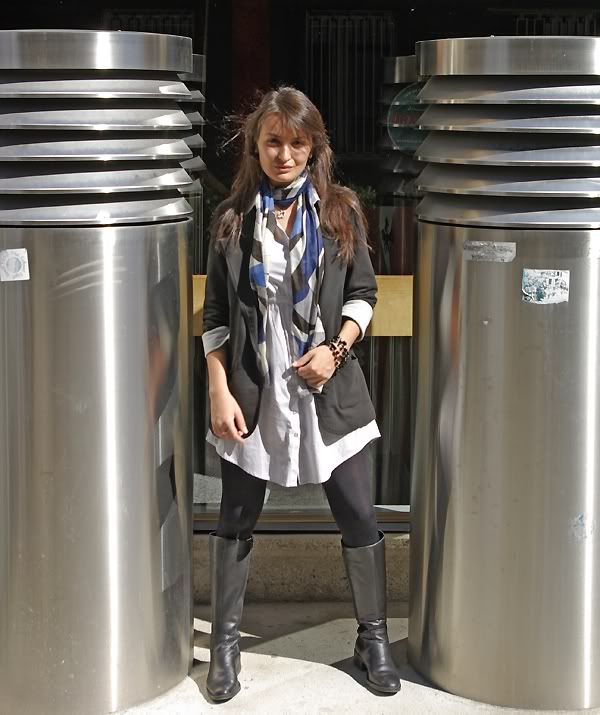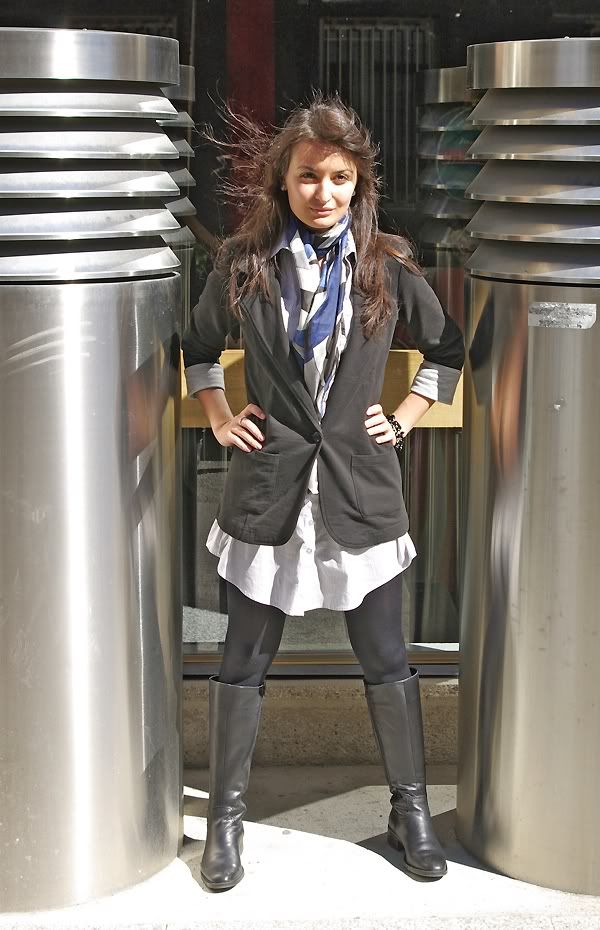 Taili Weijl blazer, H&M skirt dress, Varese leather boots, silk scarf, Monton bracelet