White white white….. everywhere is white snow, sometimes gray…..
That makes me sick. Ufffff!!! Want to mix these colours with something bright – red & blak ( my favorite tricolour +white). Also, I think red lips are perfect for such cold season. Moreover, red lipstick inspired me to try to melt all the snow with this bright and powerful colour. 🙂
Белое, белое, белое….всё вокруг белое, местами даже грязно-серое….
Когда же это закончится?! Хочется разбавить эту белизну чем то очень ярким, например красным и чёрным ( в сочетании с белым – мой любимый триколор). Мне ещё кажется, что красный цвет губ идеален в такое холодное время года. К тому же, красная помада всилила в меня надежду растопить весь этот снег этим ярким и сильным цветом.)))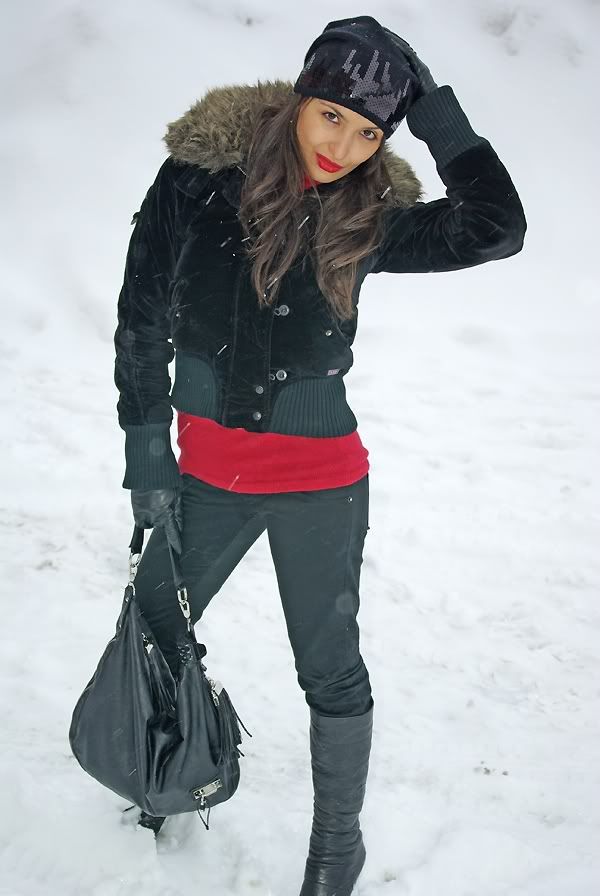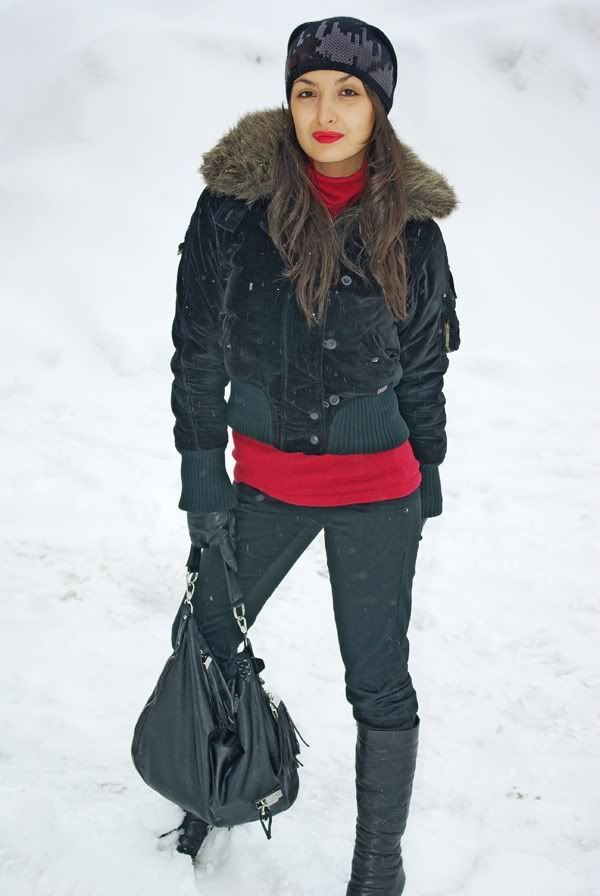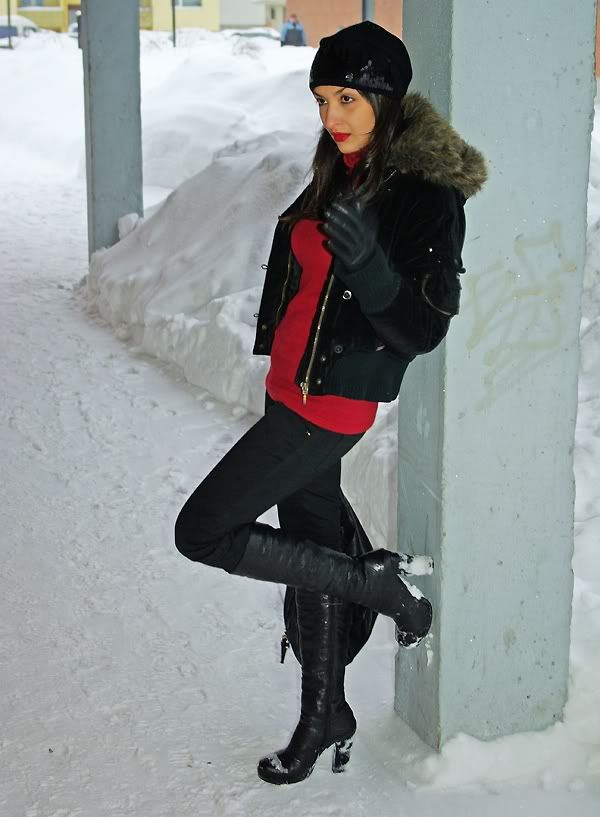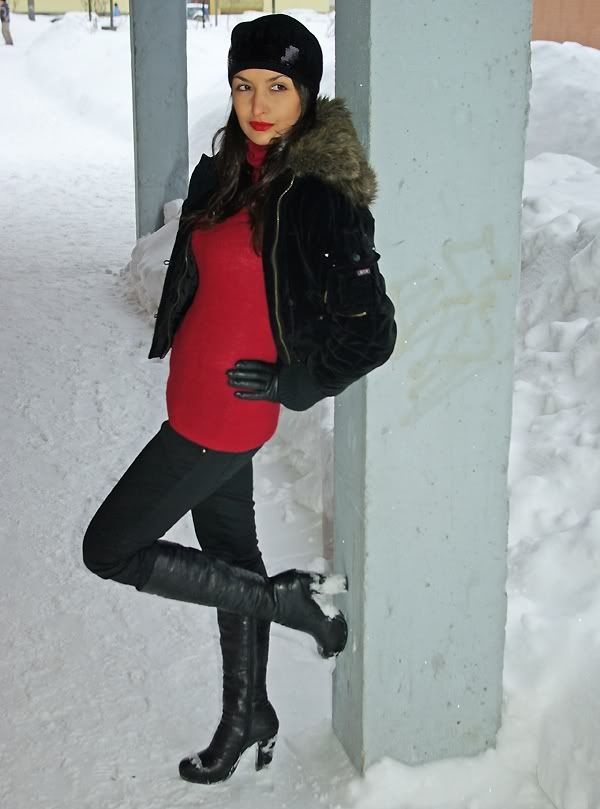 Jacket – BXB, Sweater – Reserved, Pants – Vero Moda, Boots – Monton, Hat – Kamea, Gloves – H&M, Red Lipstick – Bourjous