I had a really great time after the concert of salseros "Kings of Salsa". Their moves and singing was sooo sexy and tempting…. In the end everybody was dancing, despite the fact that the concert was not held in the club ( everybody had their sitting place). I took some videos, but unfortunately the quality is not very high, 'cause we were sitting on the balcony and it was quite far away from the scene, but the view was perfect. The only thing I regret is that I couldn't go down on the stage and dance with everybody. But anyway, I've managed to do this on my seat.))) Thank You girls for having fun!
Я отлично провела время, посетив концерт "Короли Сальсы" (коллектив, состоящий из 8 танцоров и вокально-инструментального ансамбля). Их танцы и музыка были настолько зажигательными, что было сложно усидеть на одном месте, и это несмотря на то, что концерт проходил не в клубе, и у каждого было своё пронумерованное сидячее место.))) Я засняла пару видео роликов, но пока делала монтаж и загружала на youtube, качество значительно ухудшилось. Да и приближать нужно было по максимуму, так как мы сидели на балконе, но вид был всё равно отличный. Единтсвенное, о чем я жалею, так это то, что я не могла выйти на сцену и танцевать со всеми. Но у меня это хорошо получилось и не отходя от своего места, хотя подозреваю, что сзади сидящим моя танцующая спинка приходилась не по душе)) Спасибо большое девочкам за отлично проведенное время!
Concerning my look – I put on my knitted sweater-dress (very comfortable). Although outside was snowing, it was too warm for me. And the weather was catastrophic for my suede boots. But they looked ok while I was inside the concert hall (I guess))).
Что касается моего наряда, то всё было просто. Я надела вязанное платье-свитер, в котором было очень удобно двигаться. Несмотря на то, что на улице мела метель, мне в нём было очень тепло. А для моих замшевых сапог (ботфорты) эта погода стала просто катастрофой!!! Надеюсь в самом помещении они всё же выглядели прилично))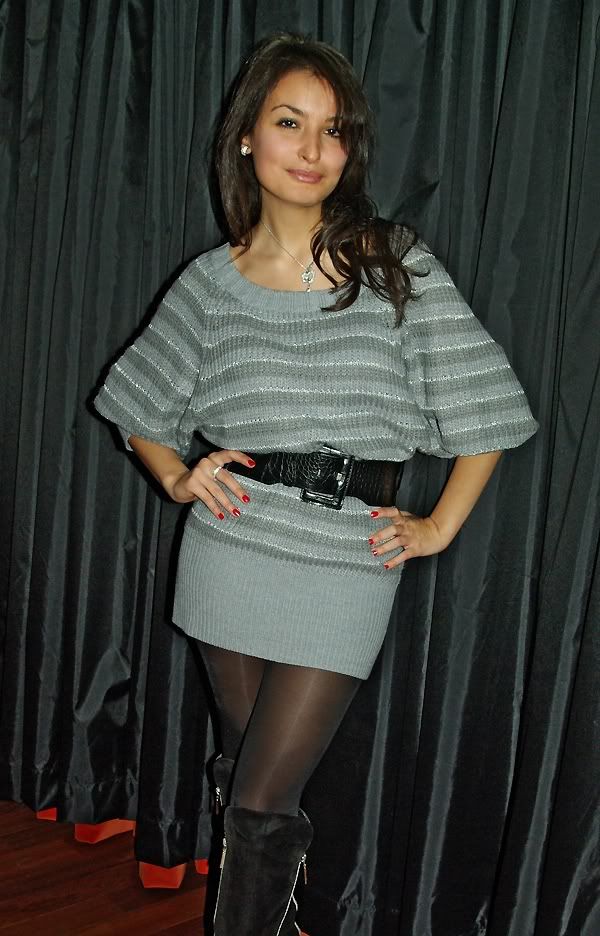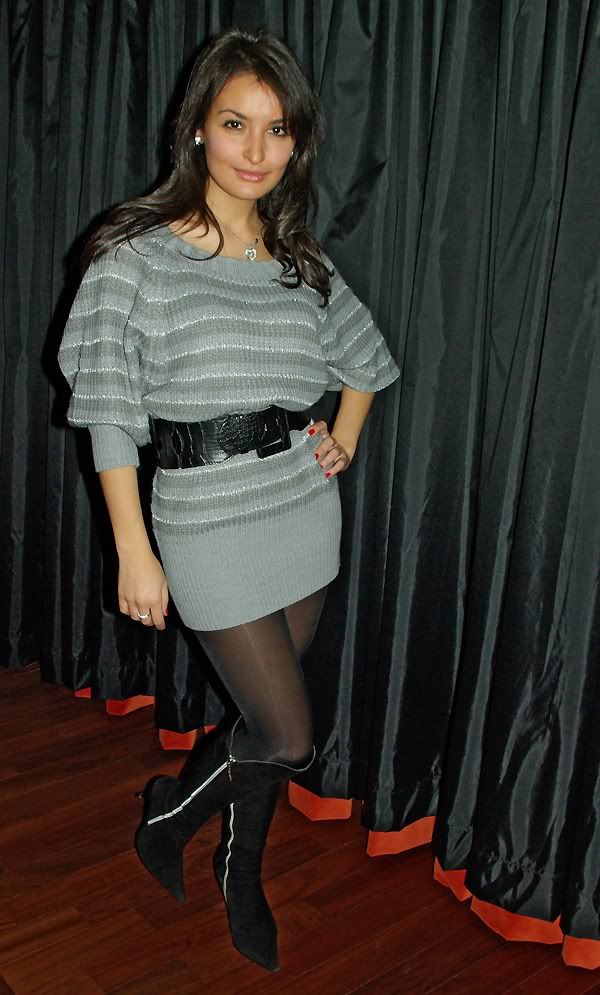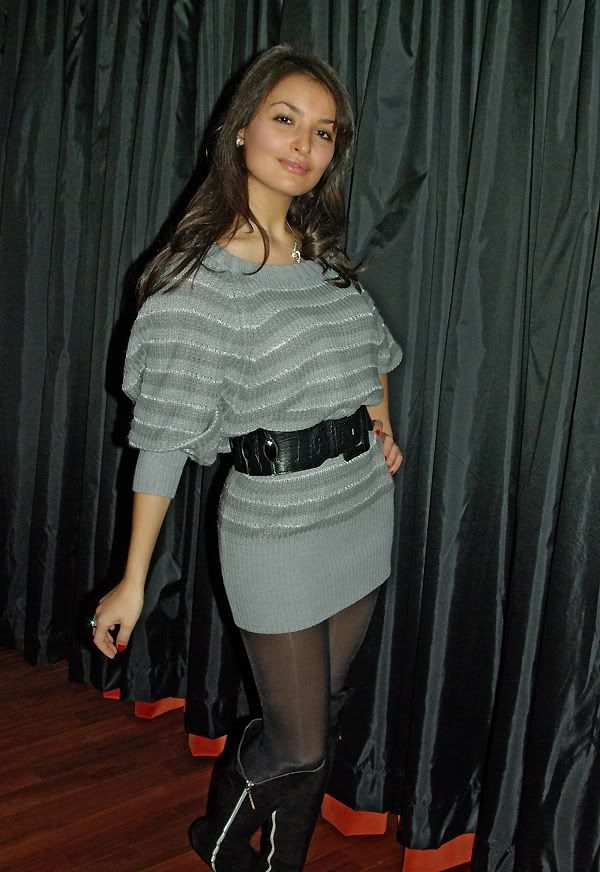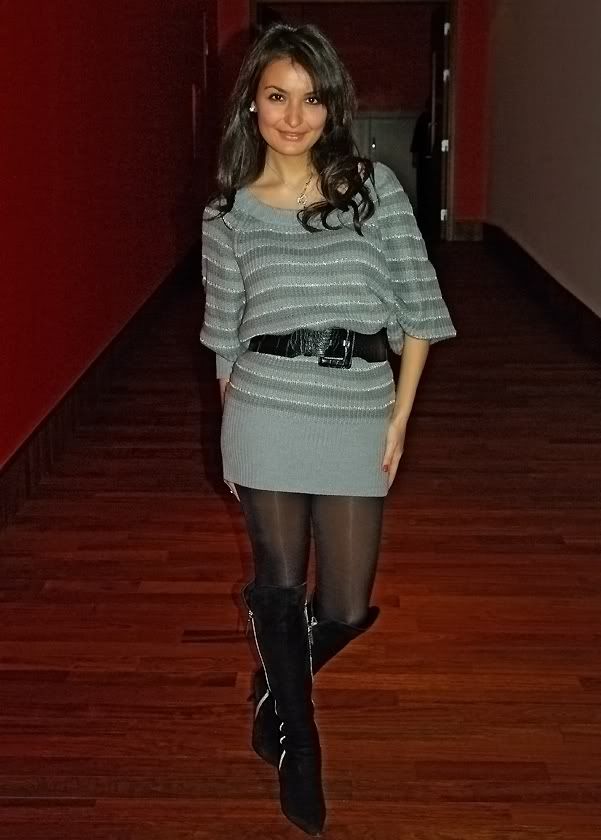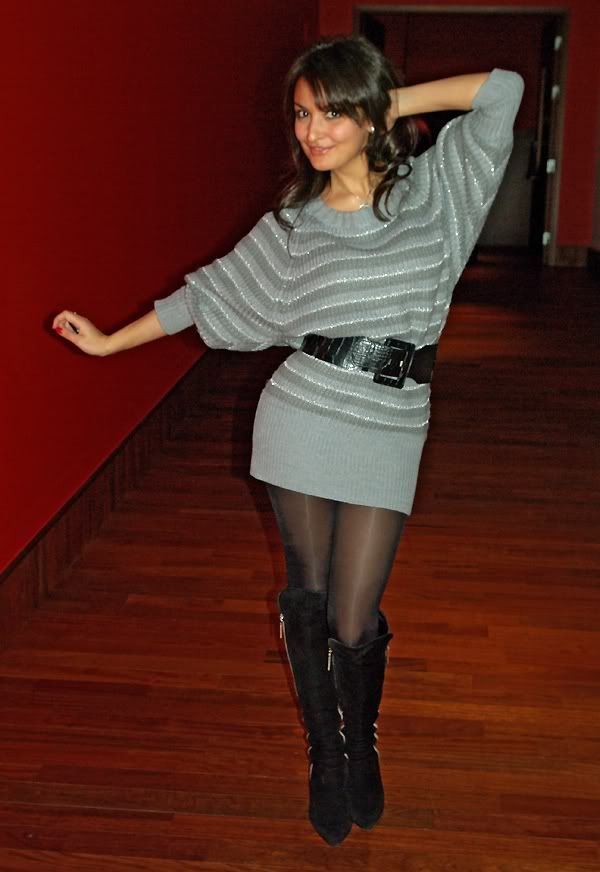 H&M dress, Moda Donna suede boots, black leather belt