I really do love red lips. It is so classy and sexy!))As for the outfit – very comfortable & elegant. Ravishing red & basic black make for the perfect pairing. These are my favorite colours.
-Black is the color of authority and power. It is popular in fashion because it makes women appear thinner. It is also stylish and timeless.
-Red is the most emotional color, it stimulates a faster heartbeat and breathing. It is also the color of love. Red clothing gets noticed and makes the wearer appear heavier.)))I can also add, that day I was really noticed by other walkers ))))
Невероятно, но факт. В ноябре солнце может светить так ярко, что уже не ждёшь никакой зимы…И это вовсе не на юге. 🙂  Для меня, как для жительницы прибалтийских стран, это кажется сказкой. Мы привыкли к дождю, слякоти и серости на улице. Здесь, в Швейцарии, такого практически не бывает. И это приятно, так как я обожаю солнце. Для меня день прошёл напрасно, если оно не светило. Но я имею в виду не зной и жару, а благоприятную погоду для прогулок, фотосессий… )) Я знаю, я зациклена на этом. Но что уж поделать, я очень люблю фотографировать и, безусловно, находиться в самом кадре. Не знаю, откуда у меня эта слабость, но как мне помнится, она уже с детства.  🙂
Но вернёмся к нашей прогулке. Это было 25 ноября. Уж очень соблазнительно лучи солнца пробивались в окно. Взяв 2 фотоаппарата, Никон и Пентакс (с нереальным зумом), было сделано очень много фотографий…
Обожаю красный цвет губ. Это, на мой взгляд, так сексуально, и в тоже время – классика. Я была одета в очень удобную для прогулки одежду. Привлекательный красный и основополагающий черный как всегда в сочетании идеальны. Это мои самые любимые цвета.
– Чёрный – это цвет власти и силы. Он популярен в моде, так как делает людей худее. Также он всегда остается вечным и стильным.
– Красный является наиболее эмоционально интенсивным цветом. Он стимулирует сердцебиение и дыхание. И конечно, красный – цвет любви. Вещи этого цвета всегда бывают заметными. Я безусловно могу отметить, что в тот день на меня на самом деле обращали внимание в большом количестве.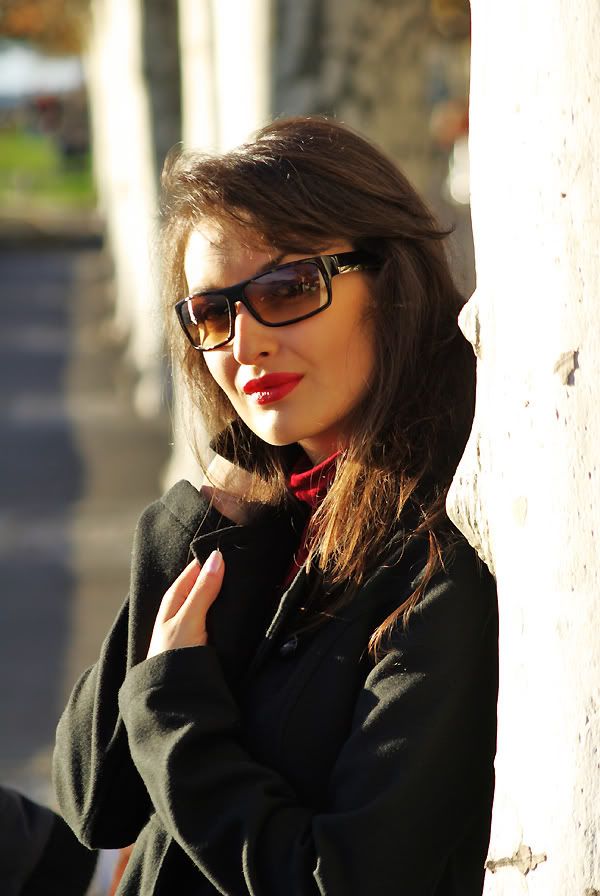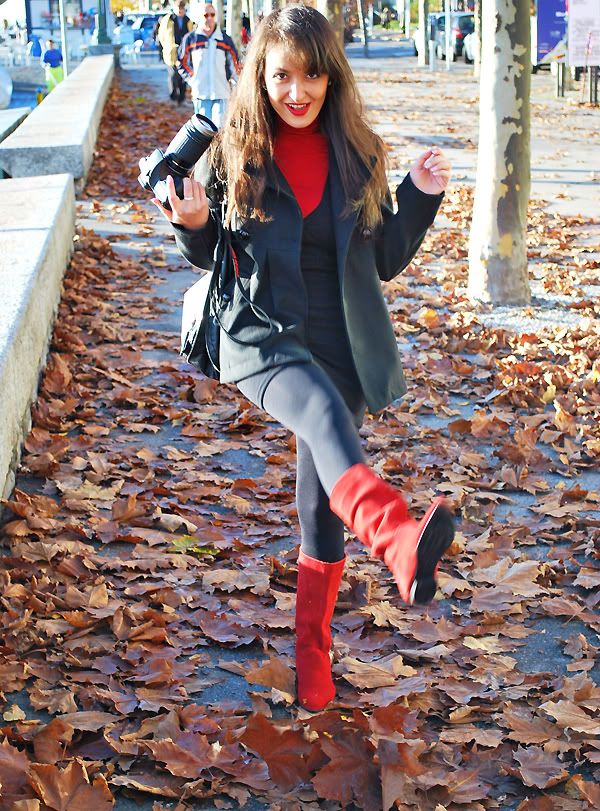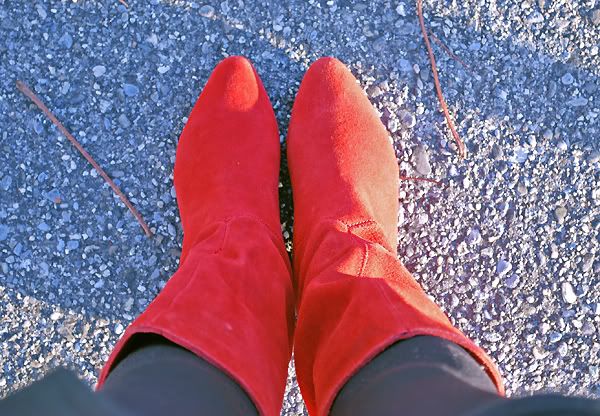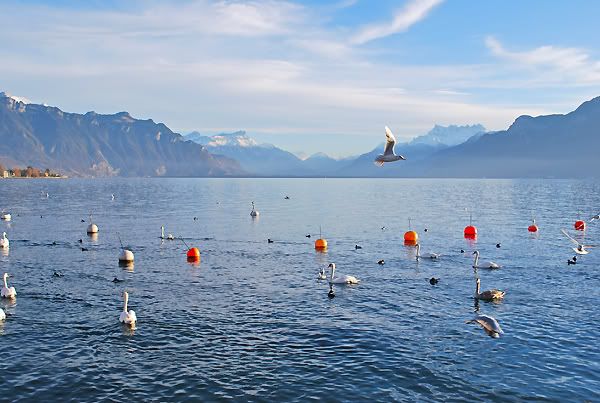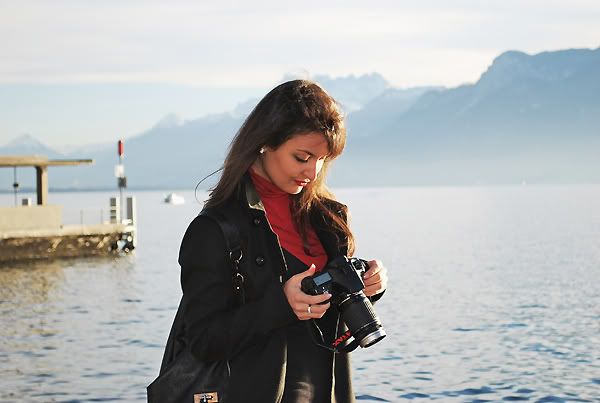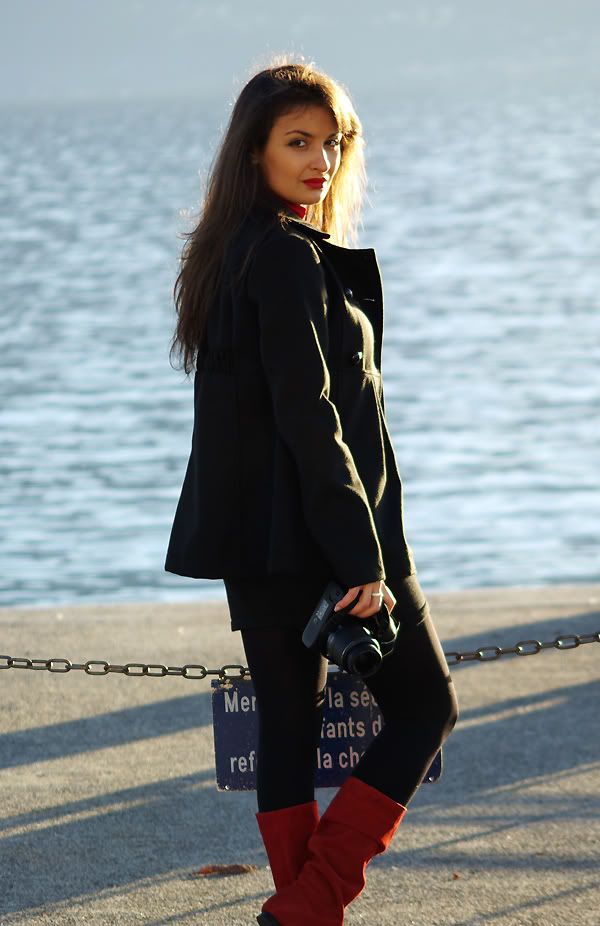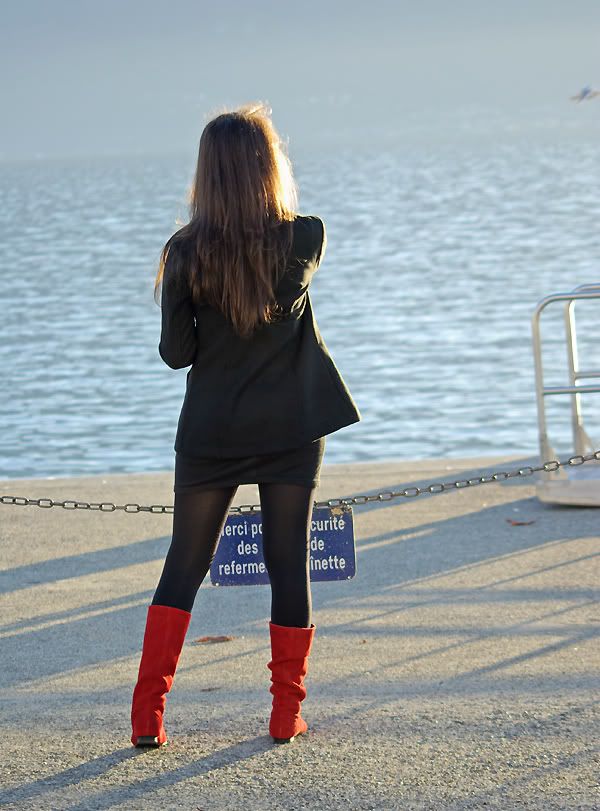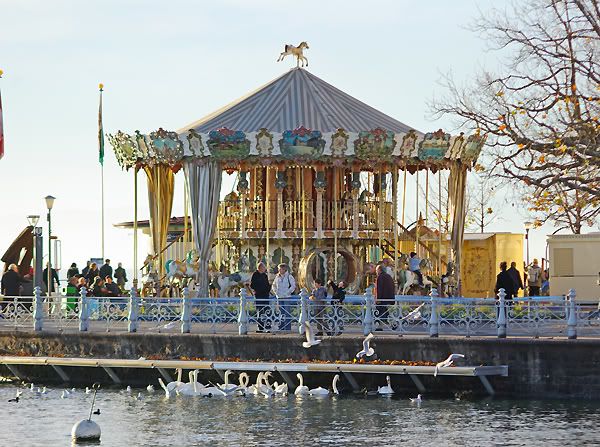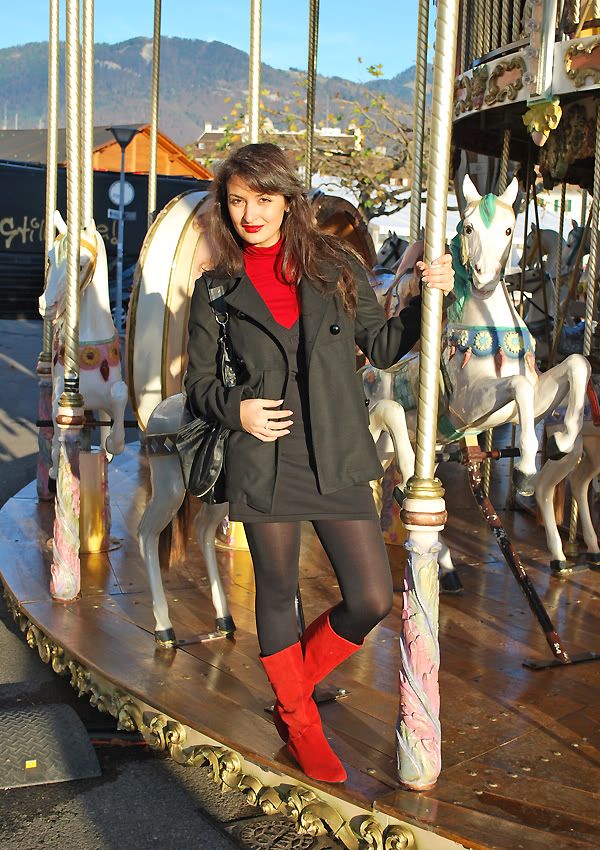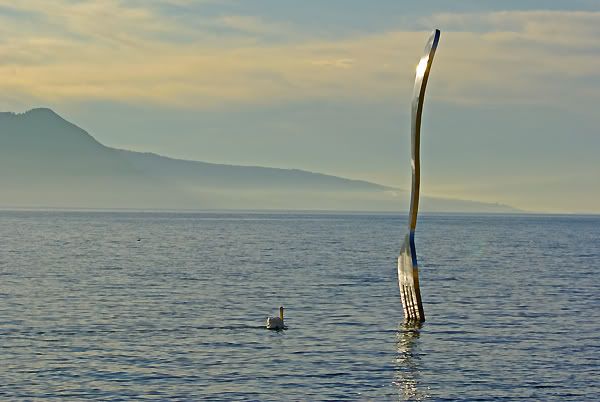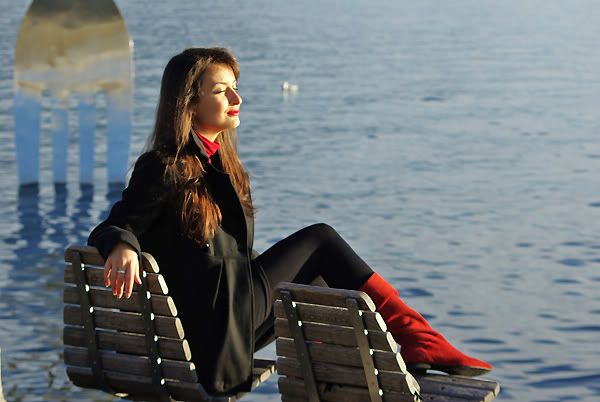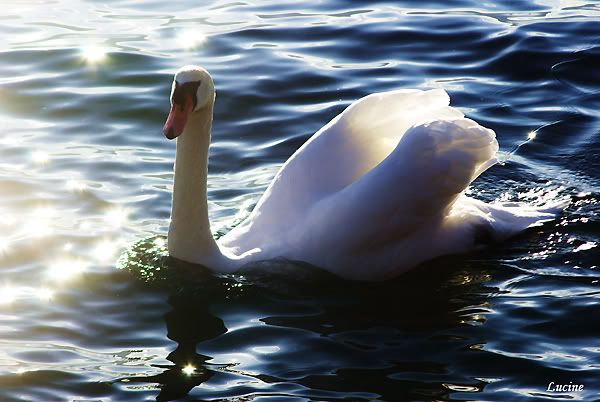 Metro red boots, Nunu lie Coat, Promod red turtle neck top, Tally Weijl black dress