Lucky me – managed to take pictures for several posts before the heavy snowfall began. Anyway, as soon as I

pluck up my spirit,

 you will definitely see the set of my snowy shots. As for today's look – winter shorts were combined with stockings over knee. The new discovery – the bluish emerald color. Buying cardigan and nail polish separately, I had no idea that these two items would perfectly match in one color. 
Мне посчастливилось запастись фотографиями ещё до того, как на город обрушился обильный снегопад. Тем не менее, как только я соберусь с духом, сразу покажу несколько своих   "снежных" сетов. Что касаемо наряда – зимние шерстяные шорты я надела с не менее шерстяными и теплыми чулками. Мое недавнее открытие – синевато-изумрудный оттенок. Покупая кардиган и лак для ногтей по отдельности, к моему удивлению, они идеально сошлись в одном цвете.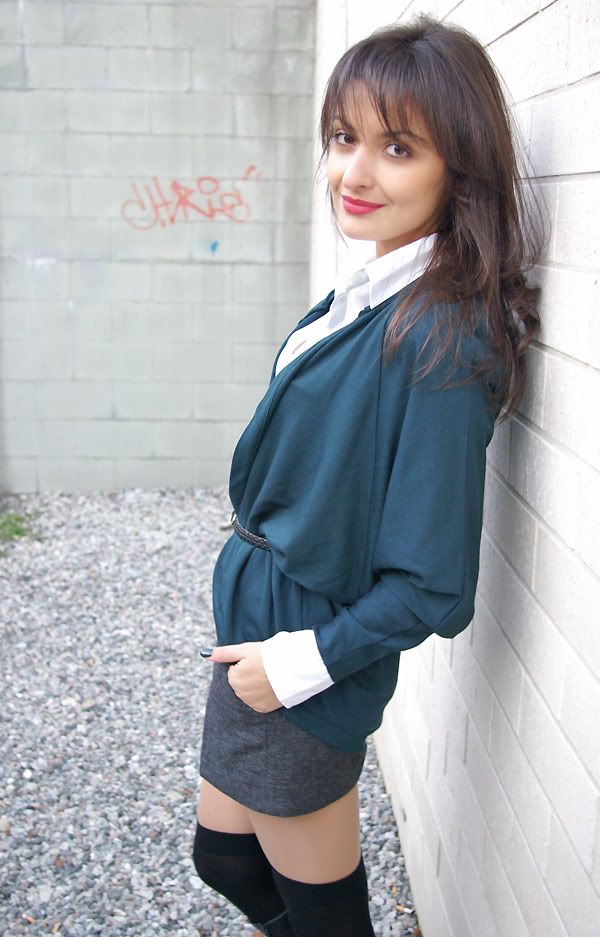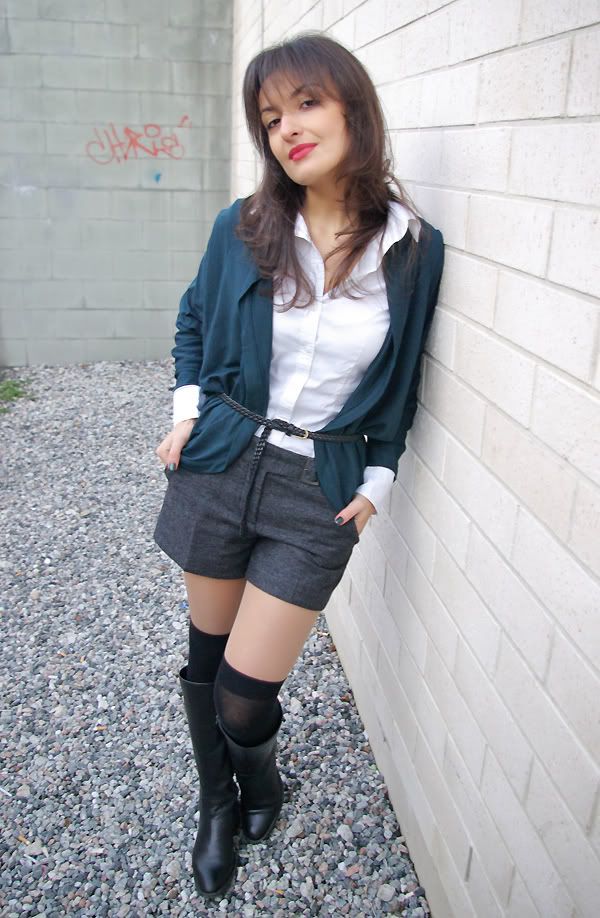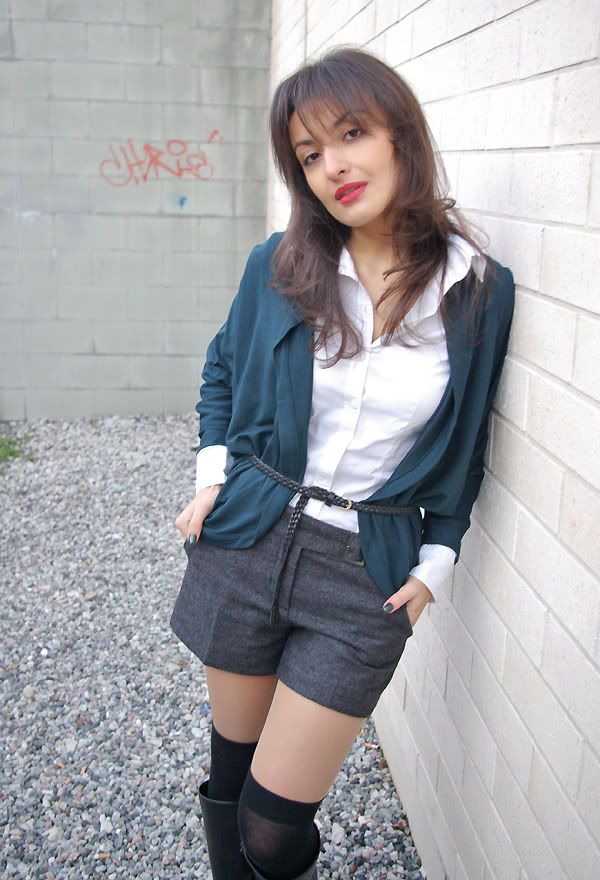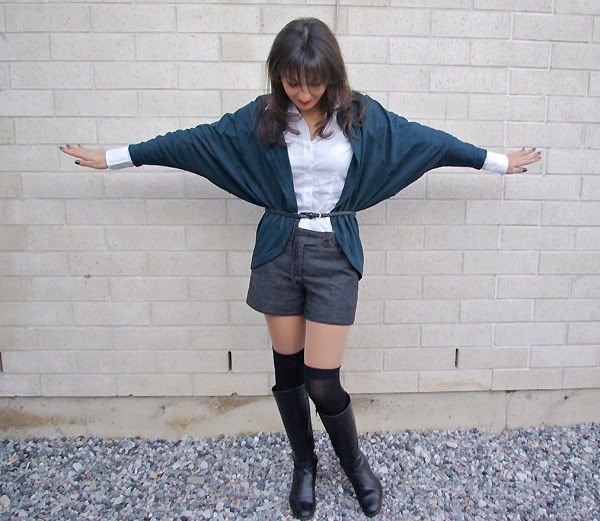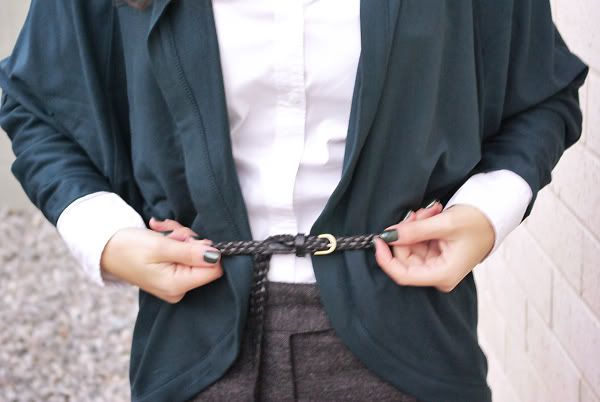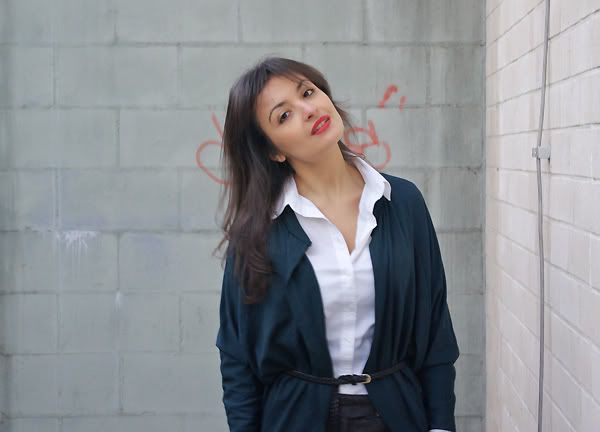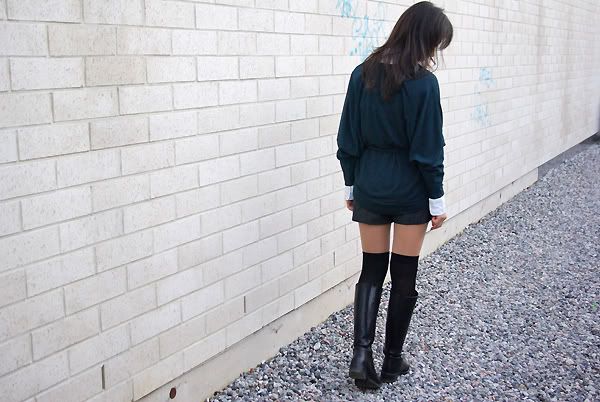 Zara cardigan, H&M shorts, H&M shirt, Lindex belt, Varese boots
Collection f/w 2011-2012: Haider Ackermann, Louis Vuitton, Marc Jacobs