The city is covered with snow and it's quite frosty outside. But that doesn't bother me anyhow.
O
n the contrary – the pictures of the outfit come out so bright and vivid if the background is all white. The only thing I have to retouch in the Photoshop – is my "red" nose )) Last winter I've dreamed about the camel coat. This year I have it. This garment is worth everything! ))
Ну
всё
– город покрыт снегом и на улице довольно таки морозно. Как ни странно, пока меня это совсем не смущает. Даже напротив – фотографии нарядов получаются такими яркими на фоне белого снега. Единственное, что мне приходится делать – это "подкрашивать" мой отмороженный красный нос в Photoshop'e))) В прошлом году я мечтала о пальто
верблюжьего
цвета, в этом я его получила. И скажу откровенно – эта вещь и в правду стоящая!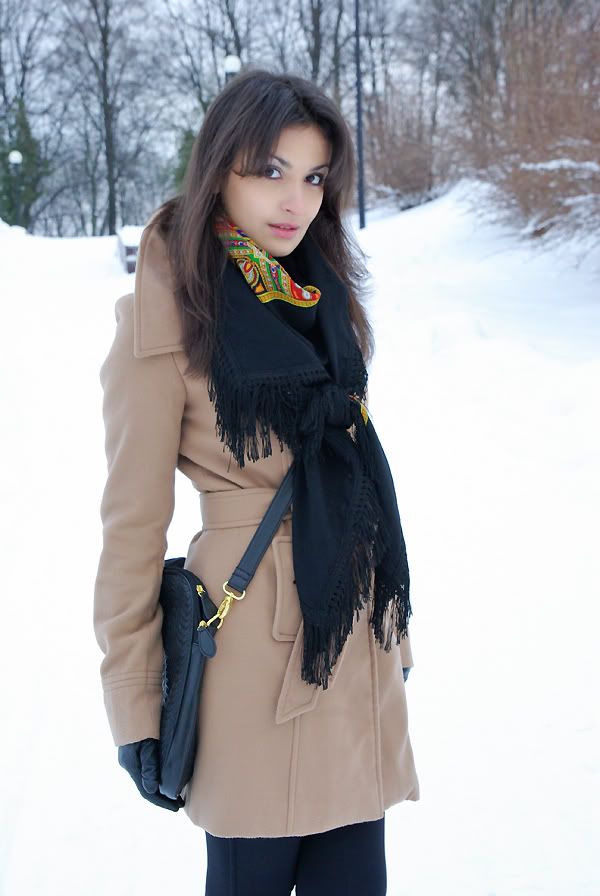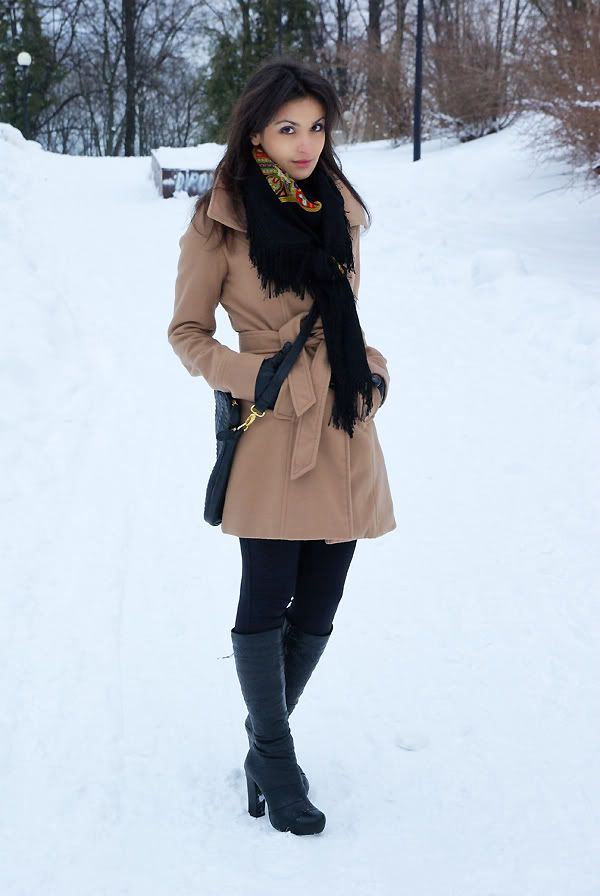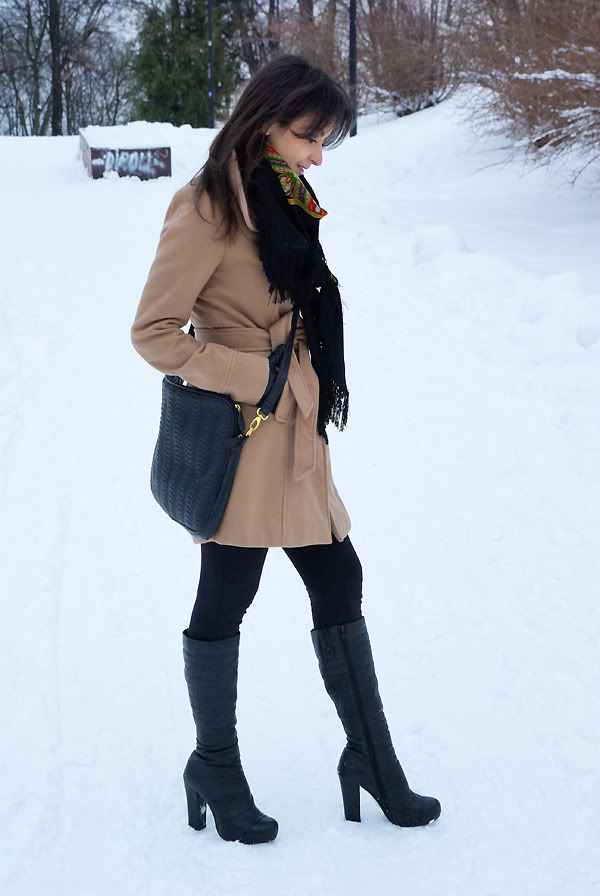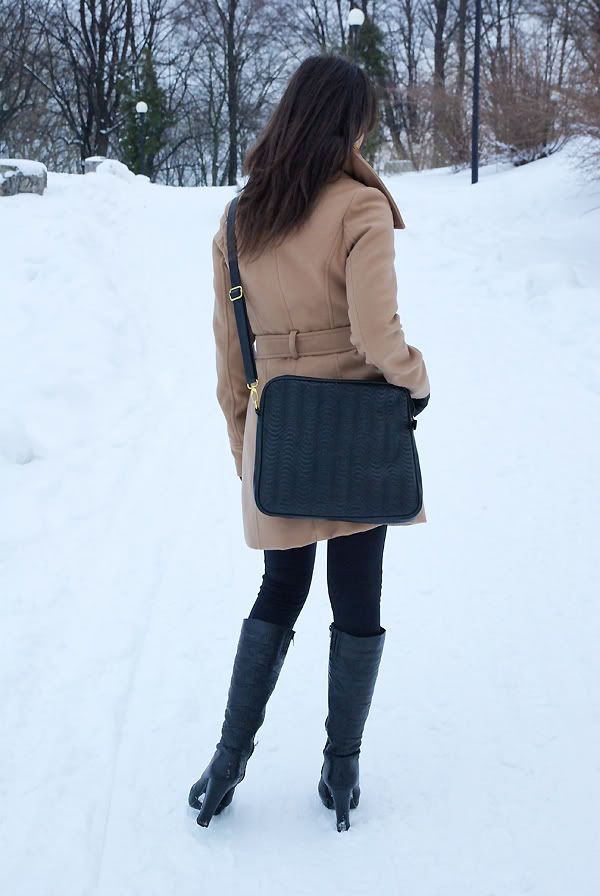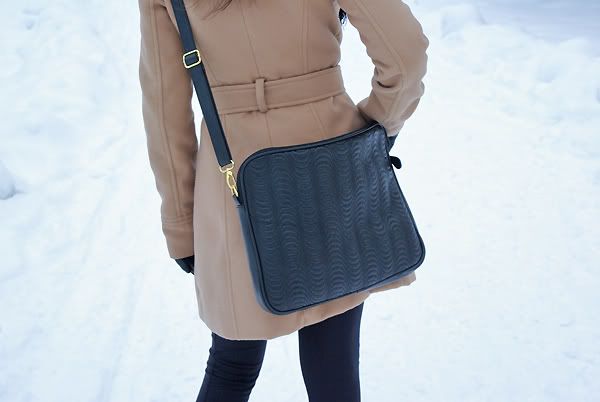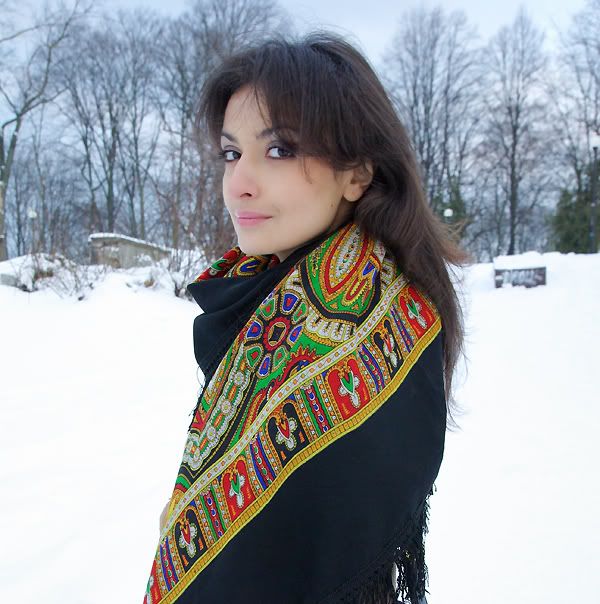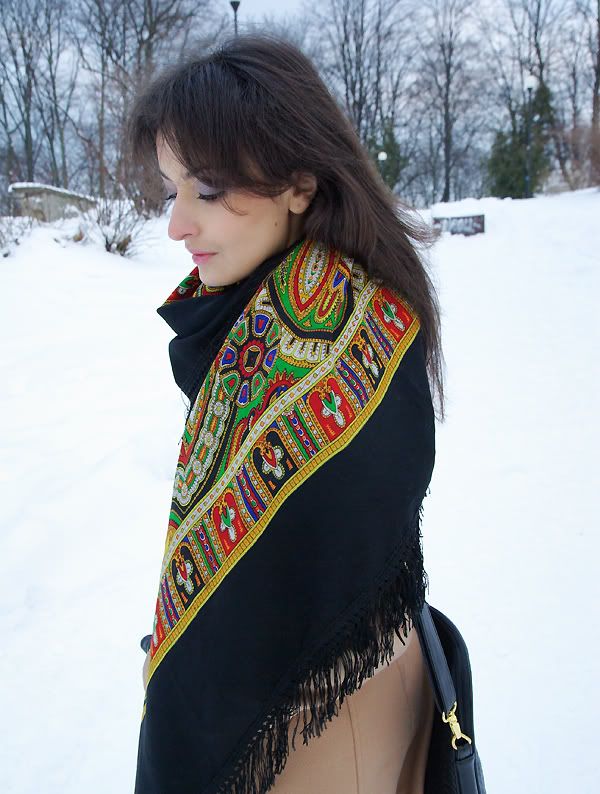 Tally Weijl camel coat, Monton boots, Pieces bag, H&M gloves, vintage (granny's) scarf
Collection f/w 2011-2012: MaxMara, Burberry Prorsum, Aquascutum