There was always something intriguing in hippies movement and style. Every time when I see pictures of hippies I start to think of love, freedom, cultural diversity, sexual revolution… Moreover, fashion of 60-70-ies is so cool. If not my everyday work as a manager in the office, I would prefer to wear different colorful headbands, fringe, sandals, big glasses, flowers everywhere, etc… In this outfit I've visited several fashion exhibitions – EKA (Estonian Academy of Arts) and Retro Days in Tallinn. I will do some extra posts with lots of pictures from these two places. It was very interesting to meet so many different and extra ordinary people there. As for me, I felt myself more than confident in this denim look. Even despite the 12cm high-heels, I've managed to spent the whole day walking and sight-seeing in the town. Big thanks to Lena for a
companioning
me during the exhibitions and helping to make some nice pics.
В движении хиппи всегда было что то интригующее. Каждый раз, когда я смотрю на фотографии представителей этой субкультуры, у меня в голове всплывает ассоциативный ряд: любовь, свобода, пацифизм, сексуальная революция и многое другое. Более того, мода 60-70ых остается актуальной и по сей день. Если бы не моя руководящая должность на работе, то я с удовольствием надевала различные головные повязки, бахрому, большие очки, цветы и цветочные орнаменты… В данном "наряде" я посетила 2 выставки, связанные с модой – одна от Таллиннской Академии Искусств, а вторая проходила в рамках "ретро дней" Таллинна. Чуть позже я сделаю отдельно публикацию на эту тему с огромным количеством фотографий. Мне было крайне интересно посмотреть на "необычных" людей и окунуться в атмосферу

винтажа

. В своей

деним

"экипировке" я чувствовала себя более, чем комфортно. К тому же мне удалось провес

ти

целый день на 12-

ти

сантиметровых каблуках, прогуливаясь по старому Таллинну и наслаждаясь невероятными городскими пейзажами. Отдельное спасибо Лене, которая составила мне компанию на выставке и помогла сделать несколько хороших снимков.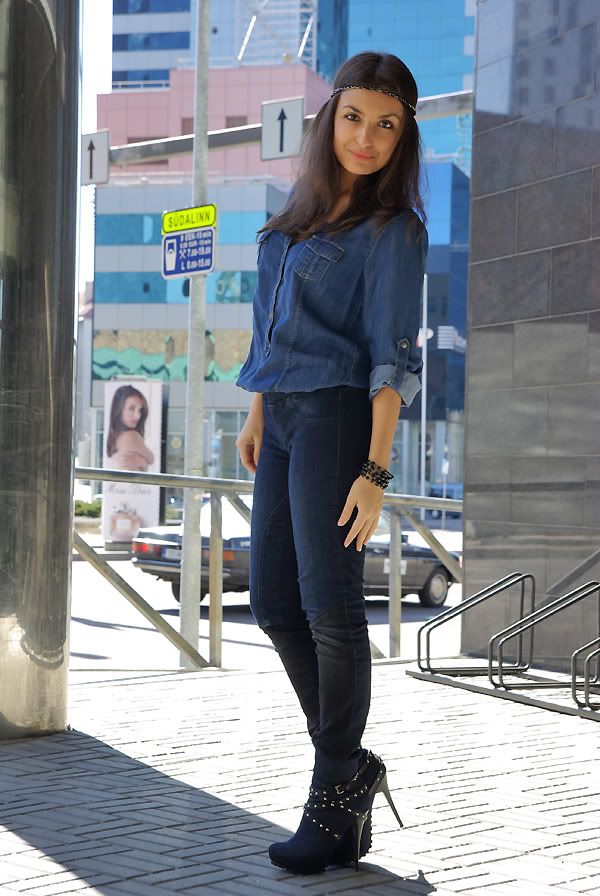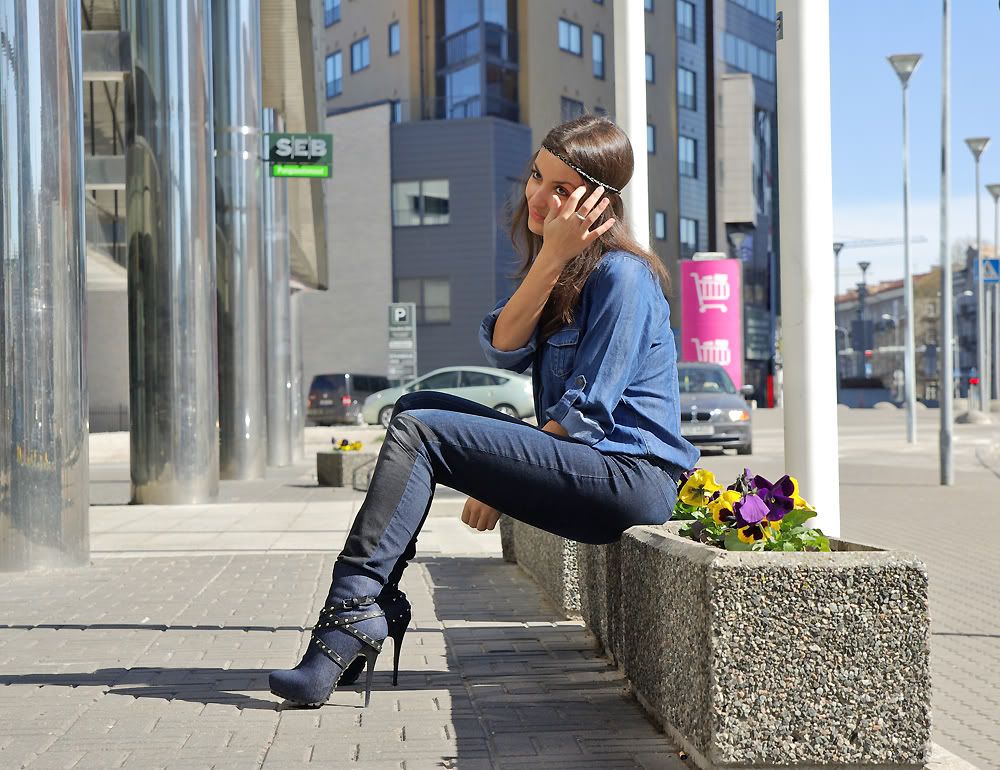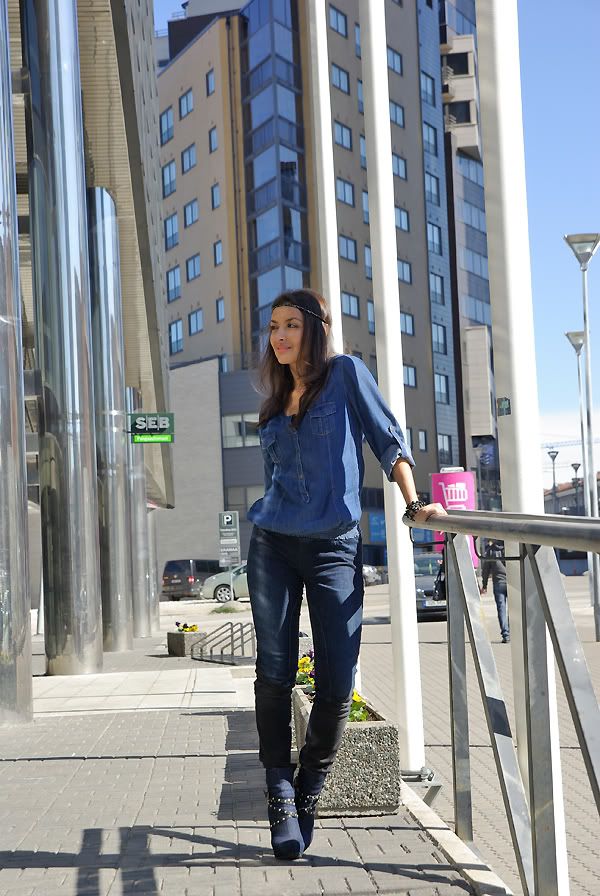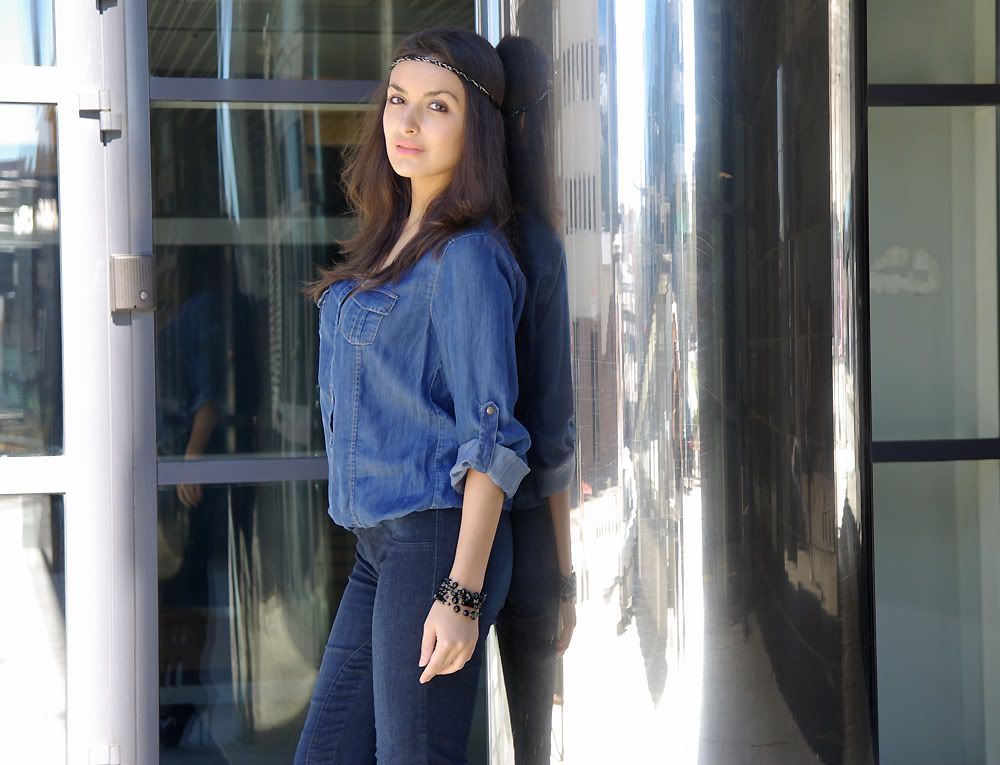 Later that evening…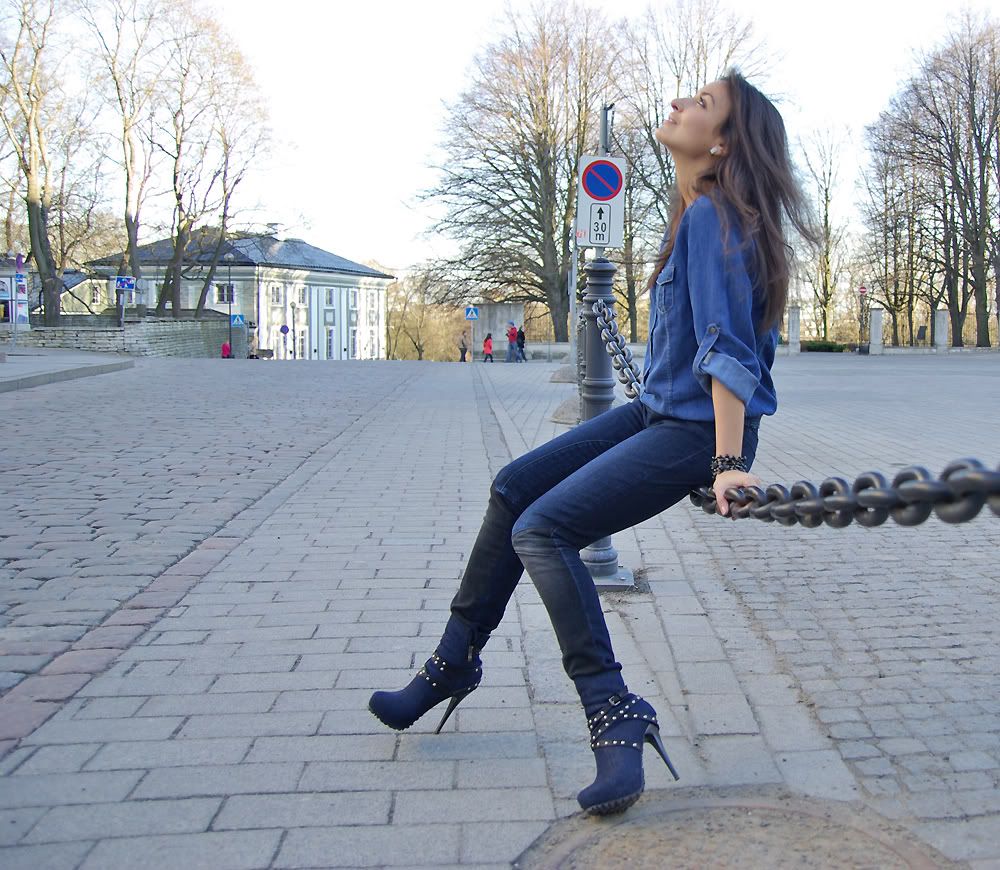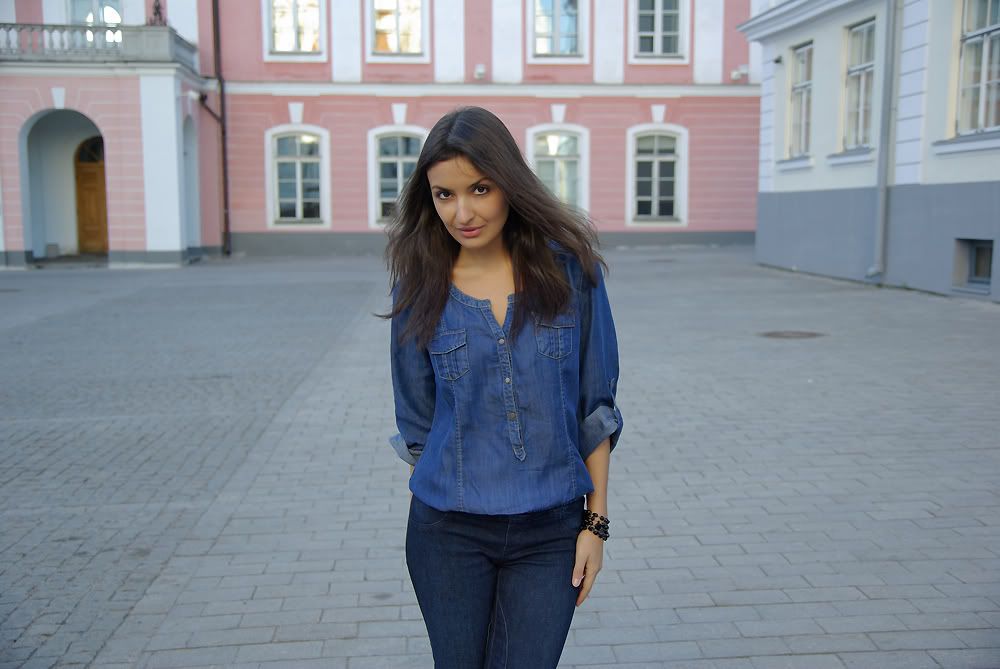 Z
ara jeans, Promod denim shirt, Cara boots, handmade headband
Collections s/s 2011: Bensoni, Just Cavalli, Derek Lam,