As I've promised – no warm clothes as it is "spring" outside. But the real spring in Estonia comes only in the middle of April, not earlier. It is really pity that I can't try to combine all my new buyings in the outfits. Instead of that I have to proceed wearing something warm. Last year I've spent March in more pleasant weather – +22C)))) Anyway, all these facts does not affect on my mood and I'm on my way to big things. Previous Sunday look was "very man" styled. Combination of vest and loosy shirt came from the men's fashion and now it's became the integral part of what women like to wear. Me either!
PS. Unfortunately, the pictures are not so good because of the shaking hands of the photographer.)) And I definitely have to do smth with my camera. So…
TO DO LIST: Buy new lens!
Как я и обещала – никакой теплой одежды, т.к. за окном "весна". Но на самом деле, весна в Эстонии наступает не раньше середины апреля. И очень жаль, что у меня пока нет возможности попробовать все свои весенние покупки в новых сочетаниях. Вместо этого приходится опять продолжать утепляться, хотя год назад месяц март у меня прошел в куда более приятных погодных условиях – +22 градусов)) Но все эти мелочи не омрачают мое воодушевленное настроение, скорее наоборот – подталкивают меня на что то большее))) Сочетание, которое я попробовала, перенято из мужского гардероба. Несмотря на то, что рубашка свободного кроя и жилетка напоминают мужскую тройку, сегодня такую комбинацию одежды уже попробовала каждая девушка и многим пришлось по вкусу, в том числе и мне.
PS. К сожалению, фотографии не очень хорошо получились из-за дрожащих рук "фотографа". Но я определенно должна делать что то со своей камерой. Поэтому…
TO DO LIST: Купить новый объектив!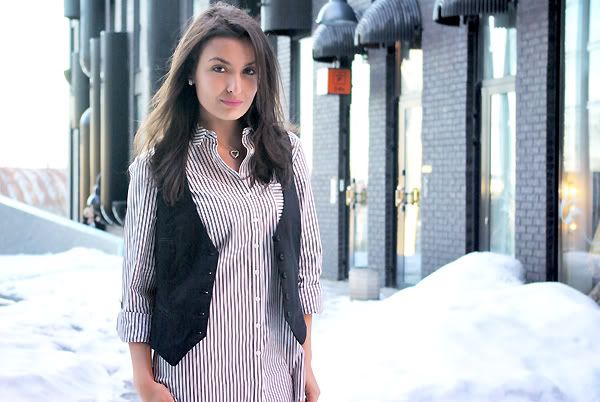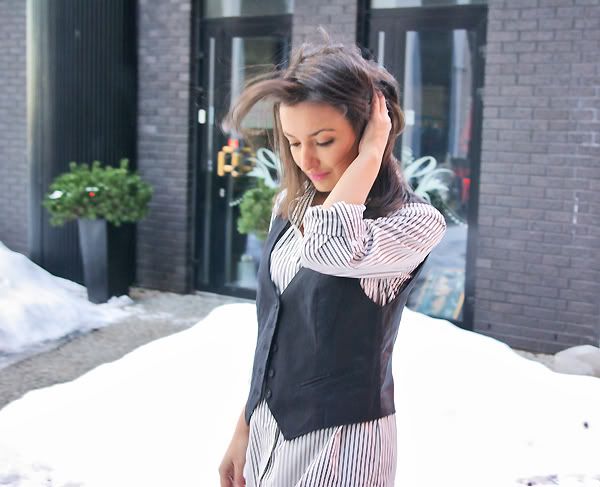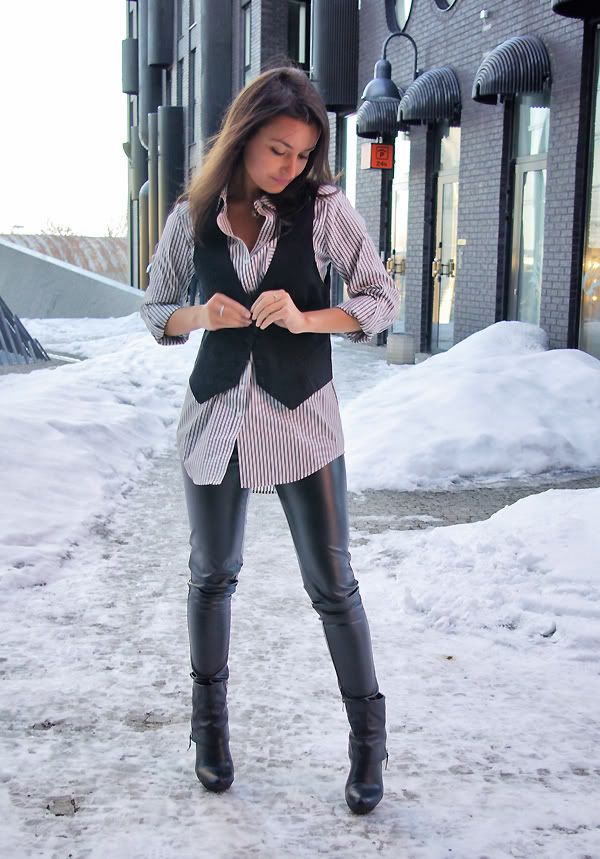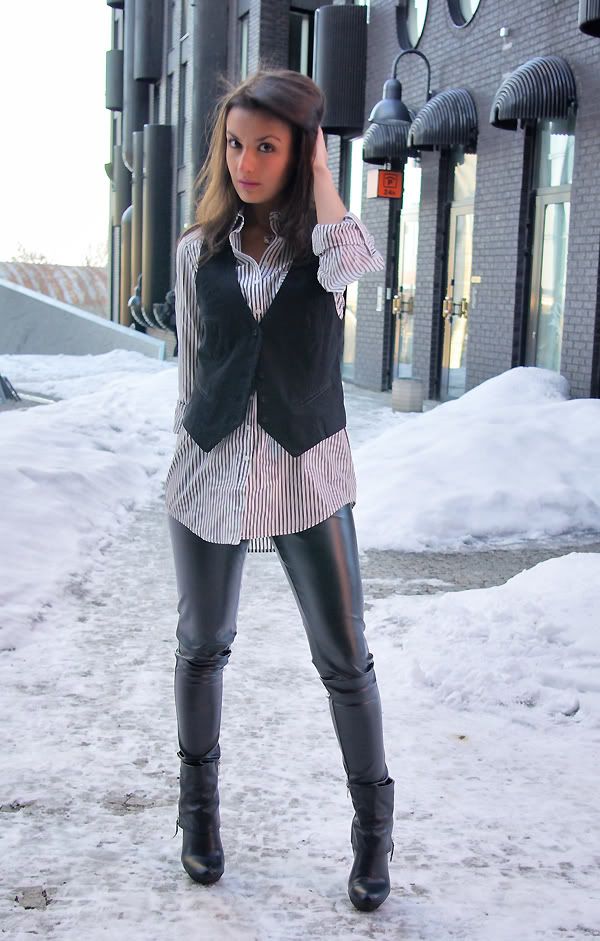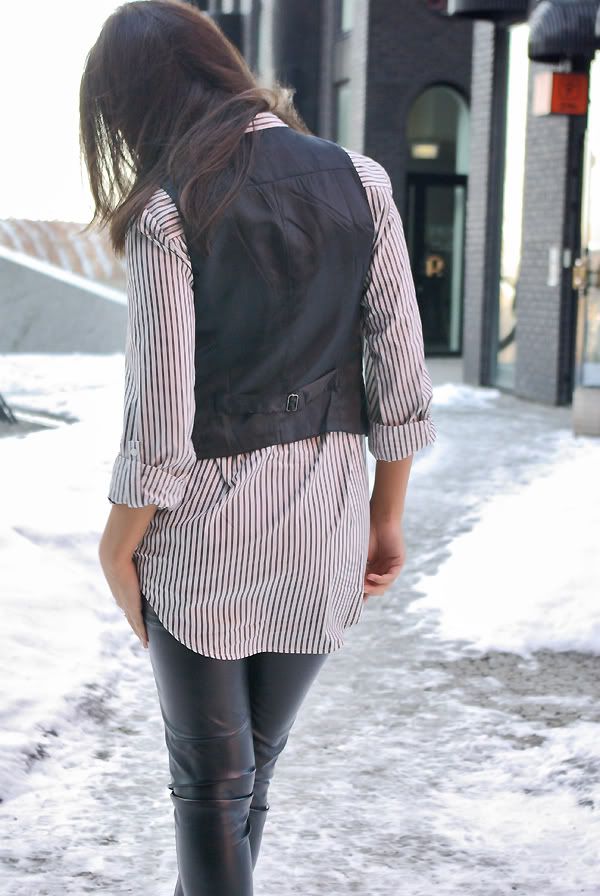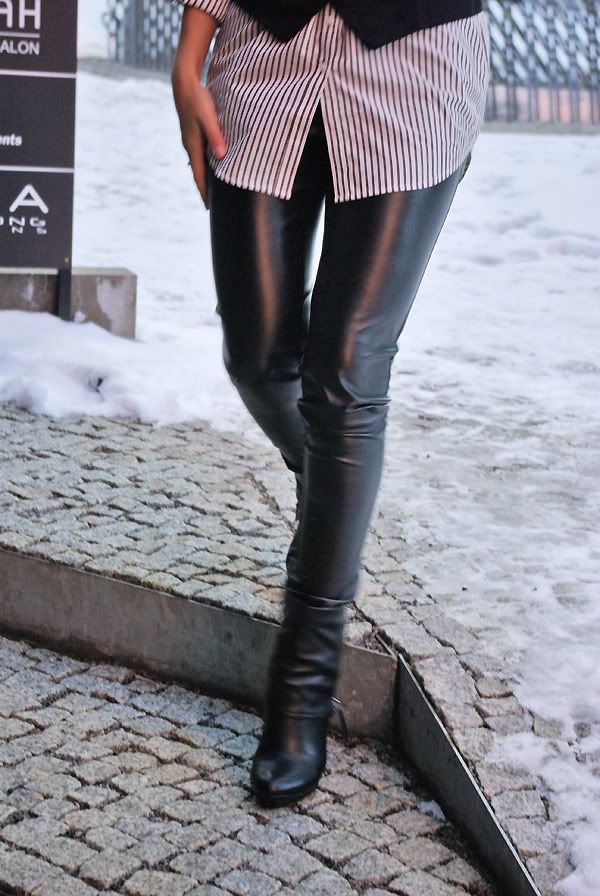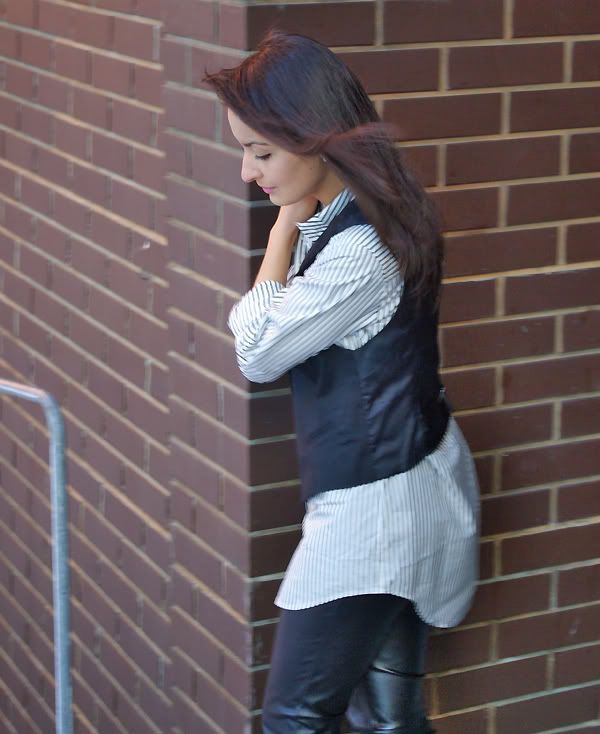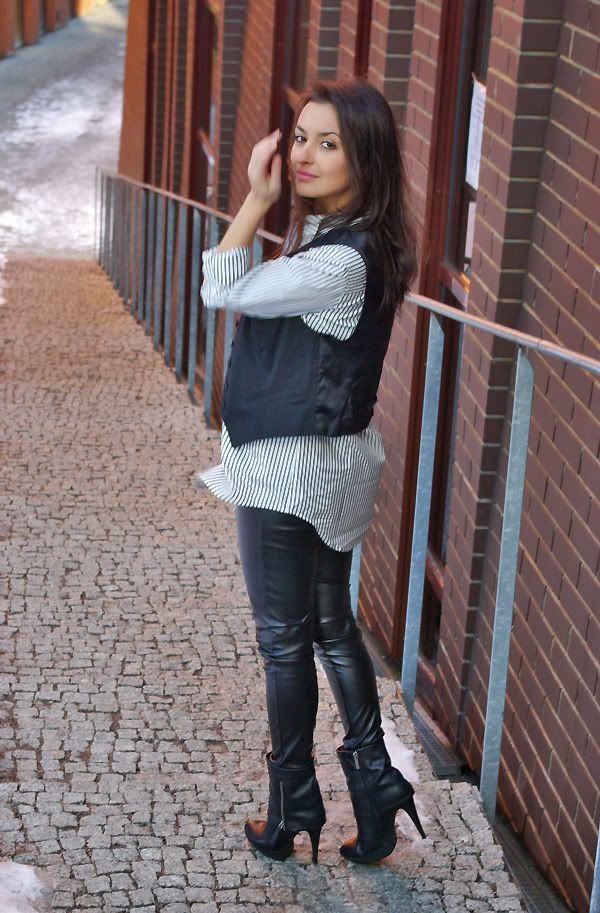 Lindex pants, Lindex shirt, Lindex vest, Vallenssia boots
Collections s/s 2011: Y-3, Paul Smith, Costume National