Outside was -13/-15С, but still it´s been Ok for me to walk a while without a coat. May be because of my woolen clothes, and especially cardigan that kept me warm all the time.
This cozy knit cardigan has a fair isle knit.
Fairisle is a
knitting style characterized by geometric patterns (the technic is known as Fair Isle).
I really hope that this kind of "winter" pictures are the last ones for this season. I don't want to think that we are living in the North Pole – cold all the time. It is great when the sun is shining, but this frost is killing me. Anyway, boys and girls, try this kind of
Fairisle trim sweaters and cardigans, they are sooo cozy and warm.
Несмотря на то, что на улице мороз -13/-15С, для меня пока ещё приемлемо ходить какое то время без куртки – шерстяная одежда меня греет. Кстати, у моего кардигана вязка, которая называется "фэйр айл", напоминает жаккард. Это особый стиль вязки с геометрическими узорами. Такие орнаменты на одежде подходят как мужчинам, так и девушкам – тепло и модно!)) А я все же очень надеюсь, что этa фотосессия будет последней из серии "зима". Уже очень устала от мороза. Складывается ощущение, что мы живем на Северном Полюсе, где всегда холодно. ((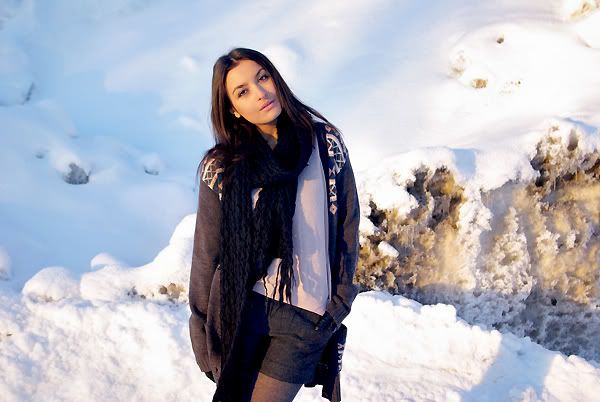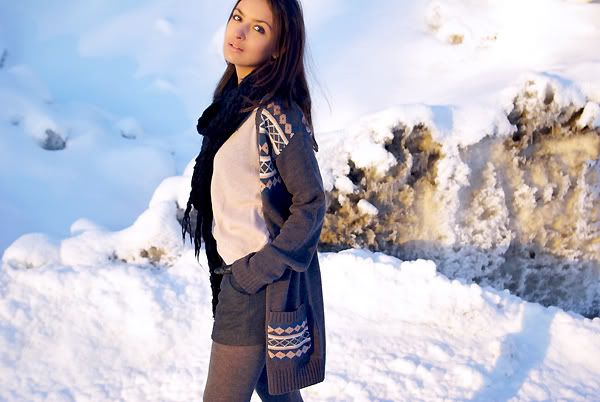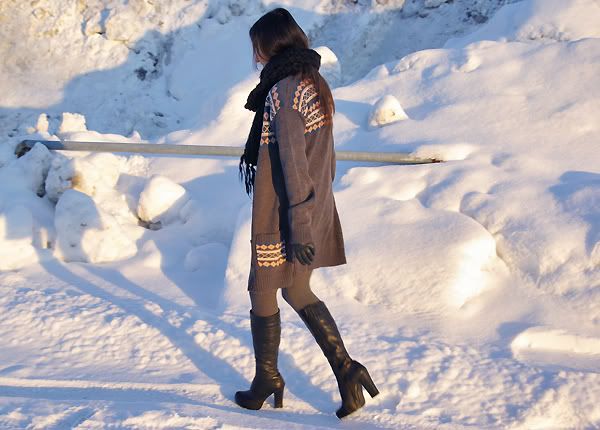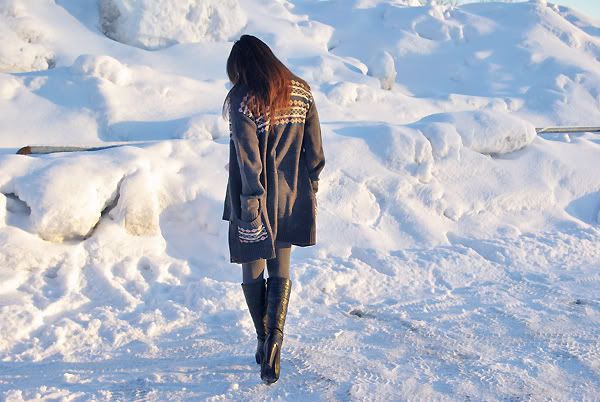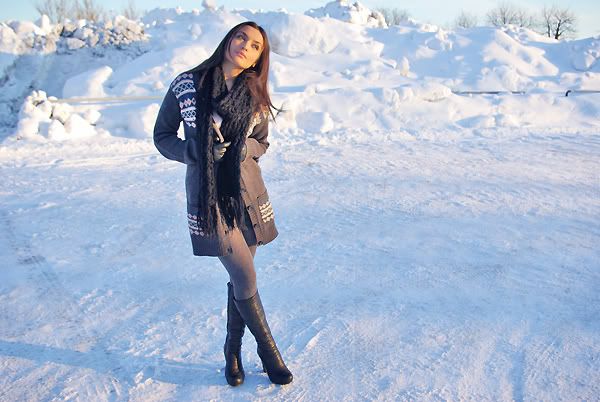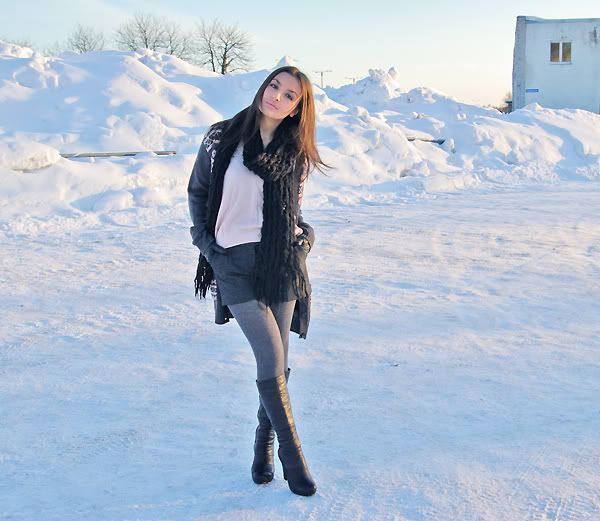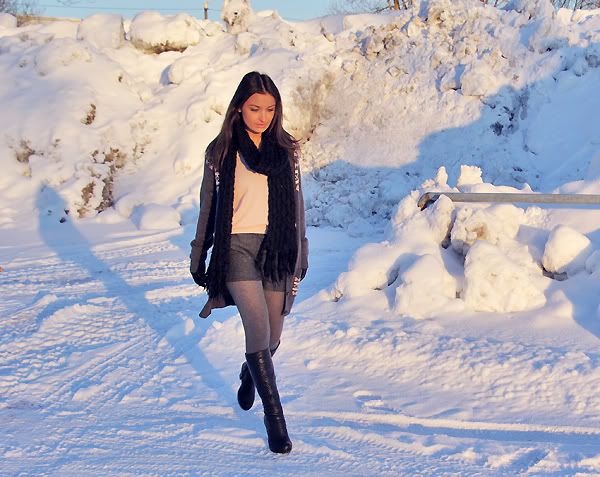 Vila cardigan, H&M shorts, Monton boots, GAP blouse
Collection f/w 2010-2011: Missioni, Rag & Bone, Banana Republic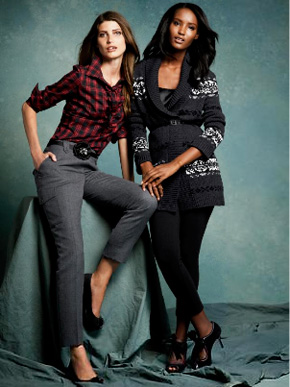 Fair-isle flyaway cardigan

from Talbots