There has always been a certain attraction related to uniforms, this is why military outfits will always be appreciated. Fashion styles change from one season to another and this spring/summer 2010 the military fashion style is absolutely incredible. Femininity was one of the strong points of the fashion trends this year and it couldn't have missed from the military fashion trend. It is difficult to associate femininity with military, but fashion designers managed to combine these two characteristics wonderfully m
ixing some of the elements with more glamorous pieces.
С тех пор, как военный стиль вошел в широкое обращение (в начале первой мировой войны) он еще ни разу из моды не выходил.
Милитари-стиль – один из самых удобных трендов: его можно легко и успешно воплотить практически в любом гардеробе при помощи огромного количества вариаций. В связи с тем, что женственность – это практически основопологающий фактор у дизайнеров, то стиль милитари не стал исключением. Благодаря
женственными деталями отделки, можно д
ополнить
одежду цвета хаки романтичными украшениями.
При всей своей кажущейся резкости и строгости милитари позволяет женщине быть очень разной.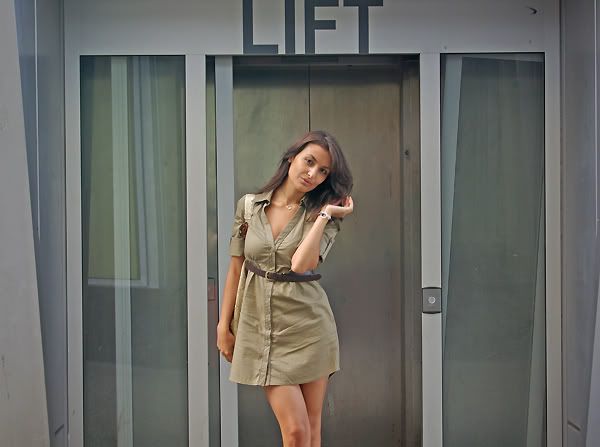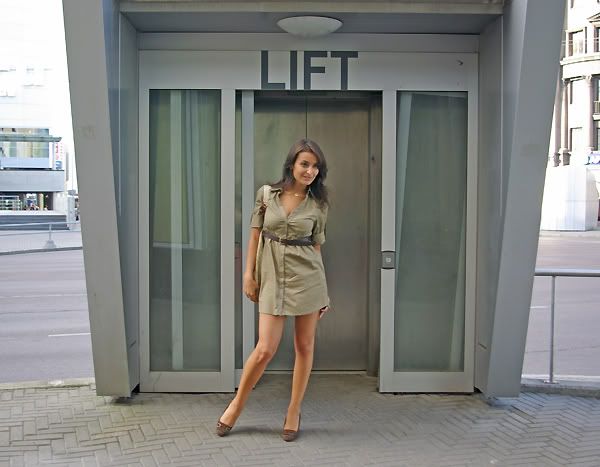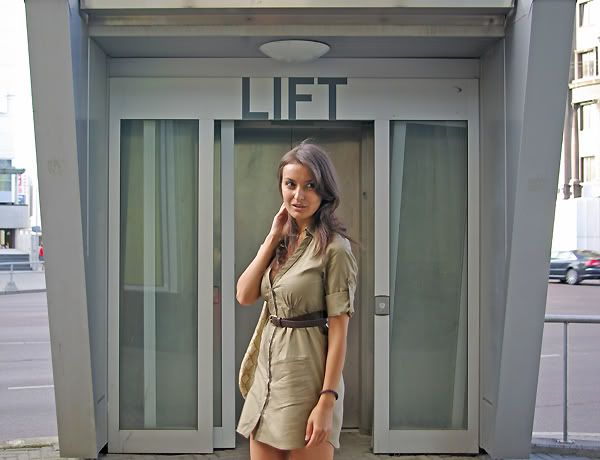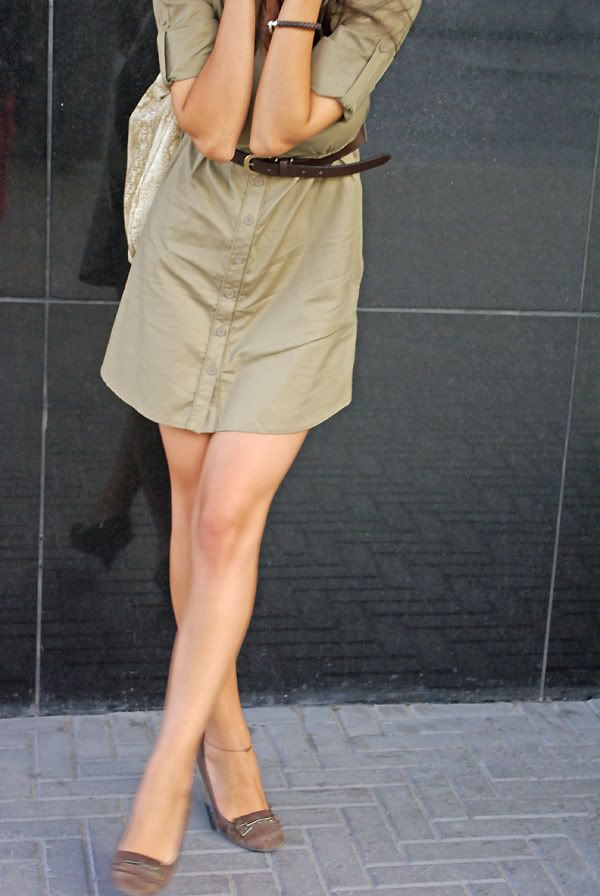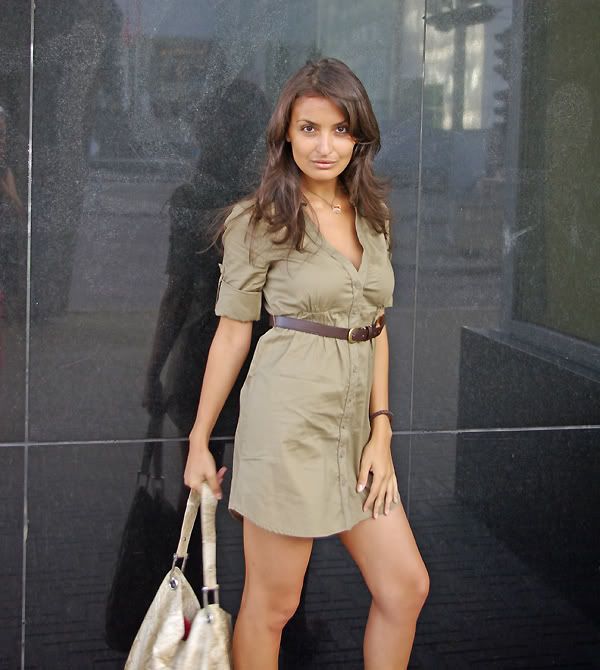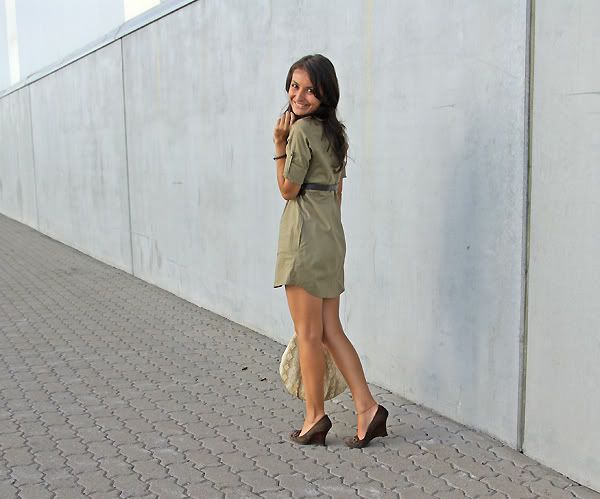 Tally Weijl khaki dress, Mango brown belt, Zara brown shoes, H&M purse, Swarovsky pendant
Spring/summer 2010 Collections: Sportmax, Chloé, Celine