>That day I had a walk in the park with my bro and in the evening we went to the cinema to watch "Robin Hood". I liked the movie, but it was a little bit "a la Gladiator". Anyway, I adore Russell Crowe and especially Cate Blanchett ( she has an extraordinary beauty). As for the look – shirt dress with the wide belt and sandals+socks. A like this combination so much. But unfortunately, recently I found out that in Estonia people are not used to such kind of combinations. They find it very unusual and strange. It occurred when I've caught several gazing eyes on me

В этот день мы с братом гуляли в парке, а на вечер был запланирован поход в кино на "Робин Гуда". Мне понравился фильм, но немного отдавал "а ля Гладиатором", хотя Рассел Кроу и Кэйт Бланшет мне очень нравятся сами по себе как актёры. Что касаемо моего наряда, то я опять попробовала сочетание босоножек+носки и белую рубашку-платье с широким ремнем. К сожалению, в тот вечер я пришла выводу, что данное сочетание не совсем понятно местному населению. Не потому, что они не модные. Просто для них это необычно, и даже странно. Я поняла это после того, как поймала на себе несколько недоброжелательных взглядов.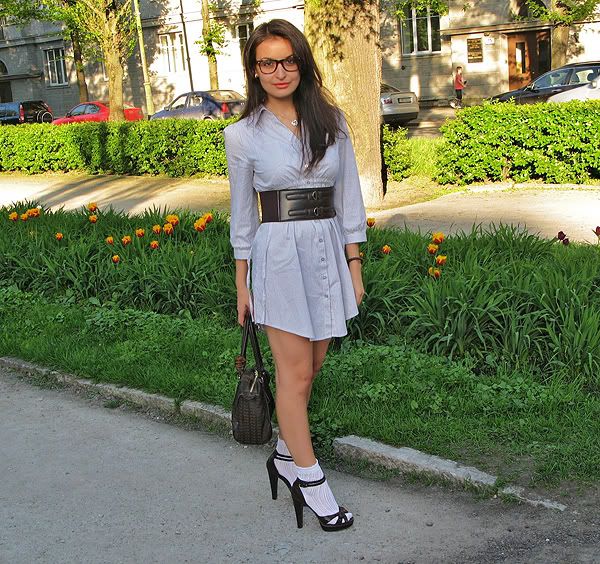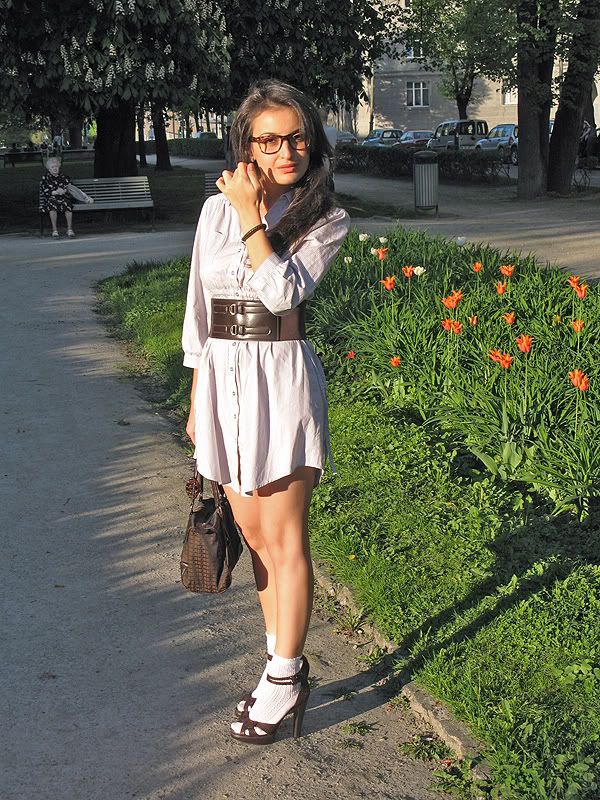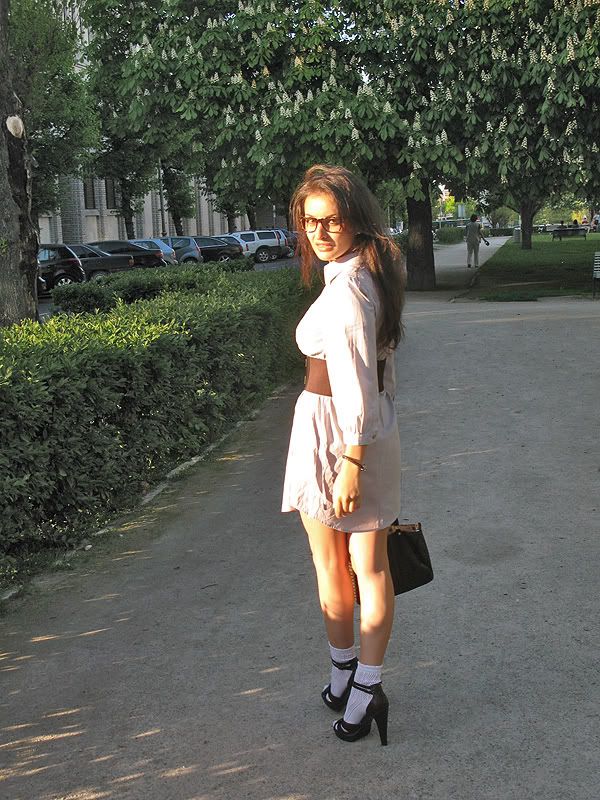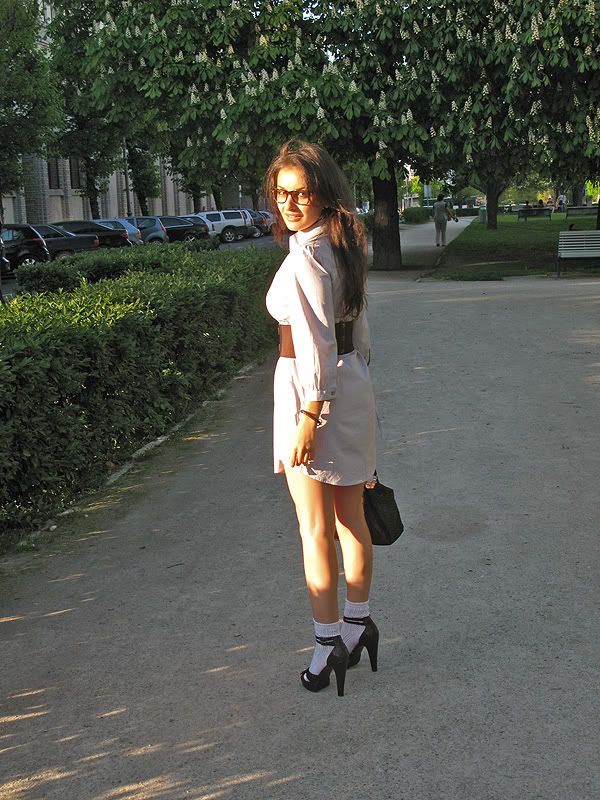 H&M white shirt dress, brown wide belt, Tally Weijl brown sandals, AP collection white socks, Richmond brown purse, Metro plastic glasses
Vanessa Hudgens is wearing white shirt dress which she accessorized with a skinny belt, a Givenchy "Melancholia" bag and a pair of Pour La Victoire's "Pascale" beige sandals.